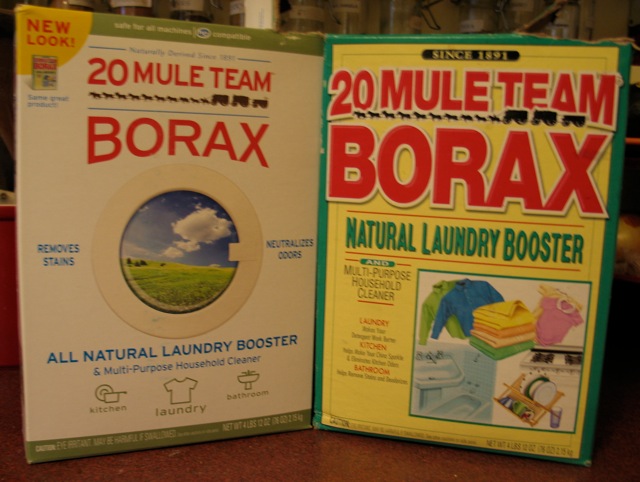 I made a fresh batch of laundry detergent today, which meant a new box of borax was in order. And guess what? The packaging had undergone a dramatic transformation from fuddy-duddy to eco-chic.
That's the kind of greenwashing I can stand behind. (Literally. Cause you see I'm using borax to do my laundry. Oh, you got that? Never mind . . . . )
Katy Wolk-Stanley
"Use it up, wear it out, make it do or do without"
P.S. Homemade laundry detergent is:
2 parts Fels Naptha soap which is grated and then pulsed in a food processor.
One part washing soda.
One part Borax.
Only a small amount is needed. I use a small Oxyclean size scoop, which is slightly over a Tablespoon. The hardest part is the clean up, so I make quadruple batches.