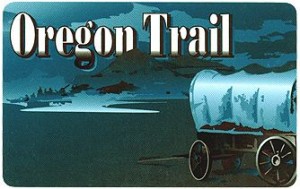 Yesterday was day one of The June Food Stamp Challenge, which meant it was time to do a little food shopping, Non-Consumer style.
First on my list was to figure out what to cook for dinner. I knew I had some shredded mozzarella cheese that needed to get used up, so pizza seemed like a natural fit. My family, are big salad fans, (well . . . three out of the four of us. One of us gags on the injustice of lettuce, but I digress) so I chose that as our side dish.
I needed to stop at the credit union in order to withdraw the $404 for our monthly food budget, so I planned a little loop that would include Papa Murphy's for the pizza toppings and some extra cheese. (I always make two pizzas at a time, as I use the leftovers for school lunches and my teenage son's second dinner.) I also decided to stop into Fred Meyer (Kroger) for lettuce and apples. Fred Meyer is significantly cheaper than Safeway for produce, not to mention within walking distance from my house.
After my walking errands, (which of course involved a stop into the library) I revved up the ol' mini-van and hit up my Safeway. With my $10 coupon clutched tightly in hand, I zig-zagged my way through the familiar isles. I normally add the food up to $50 in my head, but this time I jotted the amounts on an envelope, knowing my normal financial cushion was not in place. I took special care to match up coupons and sale items.
I bought:
Ten pound bag of sugar
One box of Raisin Bran
Two boxes of strawberry Special K*
One bag of chocolate chips
One box of crackers*
One jar of salad dressing* (free with coupon, I'll donate it to the food bank)
Two jars of mayonnaise*
One 5 pound bag of rice
One bag of pretzels*
Six cans of tuna
One carton of 18 eggs*
One box of ice cream bars*
One carton of yogurt
Two loaves of bread
Two packages of sausage*
Two whole chickens
One avocado
Two onions
* Used a store or manufacturer's coupon.
The total cost was $40.82, which rang up as a 52% savings. Of course, I would not have bought these same items if they were not on sale, so that amount does not ring true.
I wrote that I would continue to stock up on sale items, and today was no exception. I didn't need that much tuna, sugar or mayo, but I would rather buy these items when they're super cheap than wait until I'm all out.
I just now looked at my Fred Meyer coupon to add up my totals and see that I was charged for "Vidalia onions" instead of apples. This was $1.29/pound instead of 98¢/pound. I will take this receipt to customer service next time I'm there and have them correct this.
I also got an extra $10 off Safeway coupon from my neighbors, which I'll use next week.
Until then, total spent for the month of June:
$40.82 Safeway
$3 Papa Murphy's
+ $3.91 Fred Meyer
$47.73
Katy Wolk-Stanley
"Use it up, wear it out, make it do or do without"