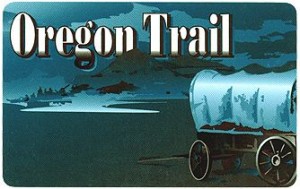 Today was day two of the June Food Stamp Challenge, where my family of four will only spend the average amount that a food stamp recipient receives, (which is $101 per person, per month.) Any money saved, or leftover from the $404 will be donated to The Oregon Food Bank.
Many readers have commented that this amount is much, much more than their family spends in a normal month. I am hearing that many readers rely heavily on coupons, which many people swear by. However, coupons are often criticized as many items, especially staples such as fruit, vegetables, flour, grains, etc. rarely if ever hit the Sunday coupon circulars.
So can couponing and eating a diet based on whole foods intermingle?
I say yes and no.
Most coupons are for pre-packaged foods like frozen meals, canned soup, cookies, chips and the like. However, it's not a rarity to find store specific coupons for milk, flour, eggs or bread; or even manufacturer's coupons for items such as Muir Glen organic tomatoes (there's a current $1 off coupon on coupons.com!)
You don't have to clip every coupon, just the ones for food you would be buying anyway!
The Safeway's in the Portland area double up to four coupons, and print a monthly $10 off $50 coupon in the newspaper that runs for a full eight days. I almost always snag an extra one from from a neighbor, and am able to use the coupon both at the beginning and end of the week. I buy the majority of my family's groceries during this one week, and just fill in the rest of the month with perishables and necessities such as vegetables, loss leaders and ice cream.
I have written before about my love/hate relationship with coupons, and although I carry my trusty coupon organizer with me at all times, I do not consider myself a "Couponista." I don't let my food choices get swayed by the slips of paper in my purse, yet I know better than to throw the baby out with the bath water.
Coupons can save you money on your grocery bills. Whether that amount is significant depends on your level of committment, your area of the country and the type of food that you buy.
Tomorrow I'm meeting up with Angela from Frugal Living NW, which is a popular frugal living/ couponing blog and we're going bar hopping grocery shopping together. I am excited to pick her brain and let her show off her couponing system, which often yields free and "money maker" items for her pantry.
Until then, I share with you the infamous Coupon Queen from youtube:
Do you rely on coupons to bring your family's food bill within reach? Please share your thoughts in the comments section below.