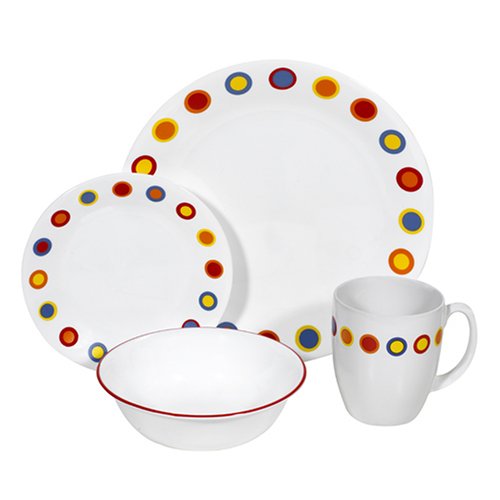 In today's blog post, I ask you to help out Renee, who is wanting to switch over to her dishes without resorting to buying new. Here's her question:
"In an effort to simply my life I'm thinking about switching out all my dishes for Corelle (or any other unbreakables – are there other brands like that?). They are lighter, take up less space, and most importantly I want my toddler to start help setting the table. I've been to a few thrift stores, but haven't found a set, and don't totally want to go mismatched. Any ideas of how to make this swap work in a non-consumer way? Do I just need to be more patient and keep at it at the thrift stores and on Craigslist?"
My suggestion is for Renne to put the word out among her family and friends, maybe even post something on her Facebook wall,(this question was originally posted in the Non-Consumer Advocate Facebook group, and garnered a lot of response.)
Do you have a suggestion for how Renne can get ahold of enough Corelle dishes? Please share your ideas and resources in the comments section below.
Katy Wolk-Stanley
"Use it up, wear it out, make it do or do without"
Click HERE to follow The Non-Consumer Advocate on Twitter.
Click HERE to join The Non-Consumer Advocate Facebook group.