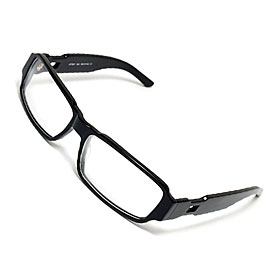 My older son recently informed me that he'd tried on a friend's glasses only to find that everything was suddenly very clear. He also owned up to headaches and an inability to read the blackboard at school. Sadly, my husband chose not to add vision coverage to his health insurance, so any vision issues were to be out of pocket.
So I called up his pediatrician and got the name of a recommended vision clinic, which I duly called and made an appointment for. I explained that we had no insurance, and the woman scheduled us with the type of eye doctor that costs $95 instead of $150.
Smart, right?
No. Because an eye exam at Costco would have been half the price. Which I didn't think about until I came home to start researching where to buy the glasses he now needs. Let me back up a step though.
The eye doctor walked us out from our appointment right into their onsite glasses store. (Like a museum that routes you through the gift shop.) This, after explaining how their prices were actually the same as Lenscrafters because of a lack of advertising.
We did look around the store, and my son picked out a pair of frames that he liked, which then came to $263 with the polycarbonate lenses which come with a two year scratch warrantee. I asked about discounts. Cash? Employee? (I work for a huge health system) But there was none to be had. I had the saleswoman hold our information, but left the premises empty handed. (Note: there was a $99 tray of glasses that I believe was designed to make a person feel better about buying the pricer models, cause these glasses were U-G-L-Y!)
I came home and sat down at the computer to start researching how to buy prescription glasses and found this Bargain Babe post about how she bought her super-cute glasses at Costco. And I essentially learned that for the $95 I just spent, I could have been the proud recipient of both an eye exam and a pair of glasses for my son.
Drat! Can't exactly return an eye exam.
There are some glasses to be ordered online for as little at $7.99, but I want my son to be able to try on the glasses so we know that they fit right, feel right and make him feel good about himself. If it were me, I might take the gamble, but I can't do that for him. Maybe for a back-up pair.
And the ironic part is that I spent most of the eye exam reading J.D. Roth's Your Money: The Missing Manual. I guess I'm book smart, but kind of stupid when it comes to the real world.
Update: My husband just left to take our son to Costco with strict instructions to not let himself get upsold. We'll see how that goes. I'm crossing my fingers.
Katy Wolk-Stanley
"Use it up, wear it out, make it do or do without."