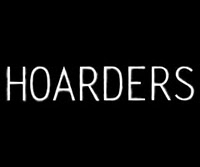 I don't have cable, but I keep hearing about the different hoarding shows that are on TV, like A&E's Hoarders, which describes hoarding as:
"Compulsive hoarding is a mental disorder marked by an obsessive need to acquire and keep things, even if the items are worthless, hazardous or unsanitary."
Luckily, Hoarders episodes are available to watch online, which I've only just now started browsing. These episodes are compelling, and with a goal that seems to genuinely be to help those suffering from this debilitating affliction.
The Learning Channel (TLC) even got in on the action with their Help, I'm a Hoarder special. Click here and here and here and here to watch a clip:
Hoarding is so sad, as these people are so overwhelmed and stifled by their excessive consumer goods. Hopefully, these television programs will help people to realize that they're not alone, and inspire others to make positive life changes.
Katy Wolk-Stanley
"Use it up, wear it out, make it do or do without."