If there are two things you need to know about me, it's this:
I drink a lot of tea.
I try to only buy used.
So when I received this text from my husband, I was far from pleased. Some might say that I overreacted, but those people are wrong, wrong, wrong-ity, wrong!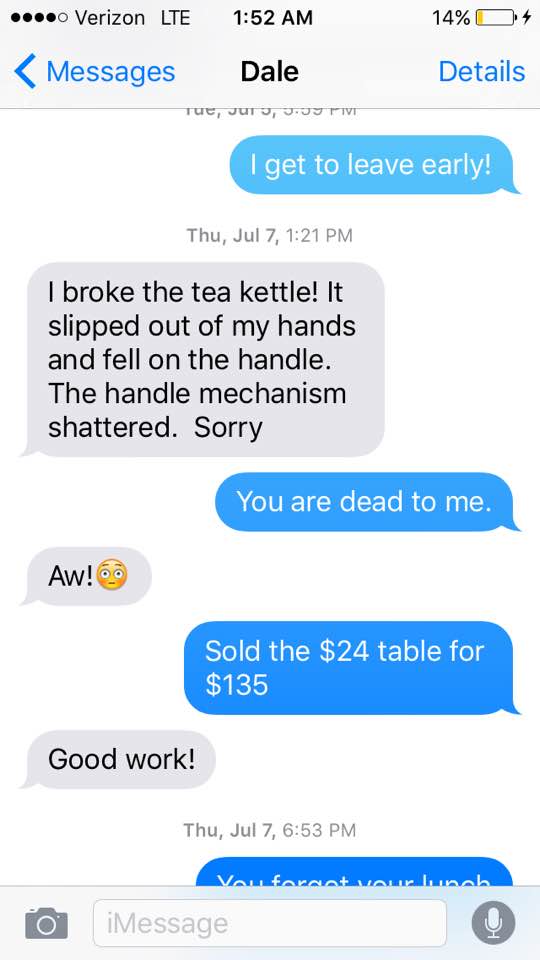 Yes, the tea kettle could still boil water, but without a handle it became a dangerous and ill advised mission when it came to the act of pouring water.
Look at that unhappy woman. She appears to have lost all joy in her life.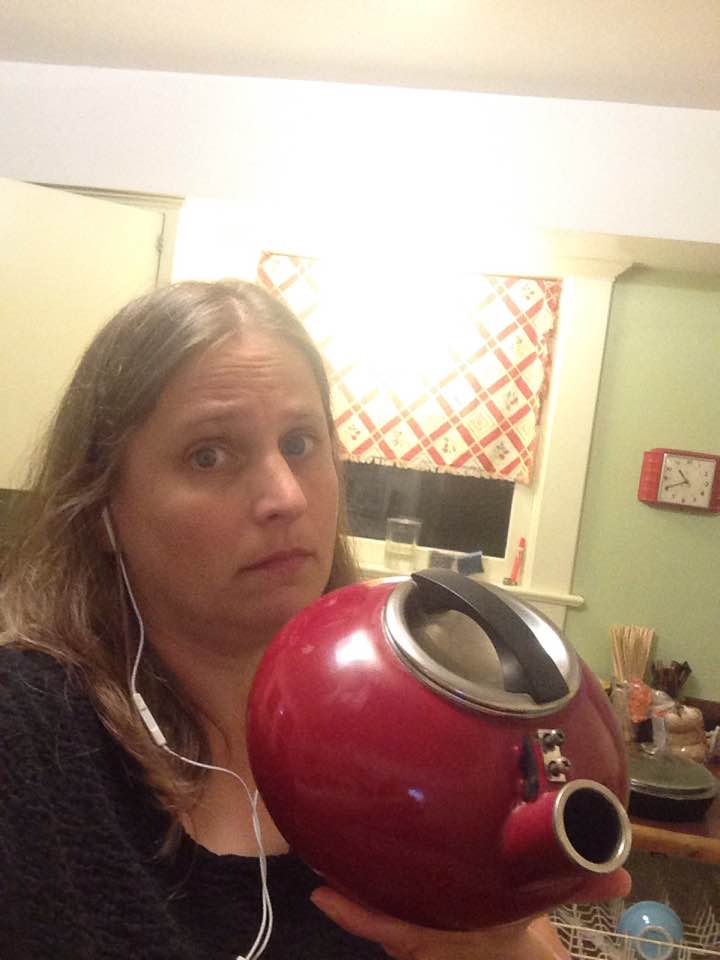 And so began an epic thrift store hunt. Ideally I wanted a similar tea kettle, but nothing was grabbing me. Instead, a found lot of narrowly specific savings banks.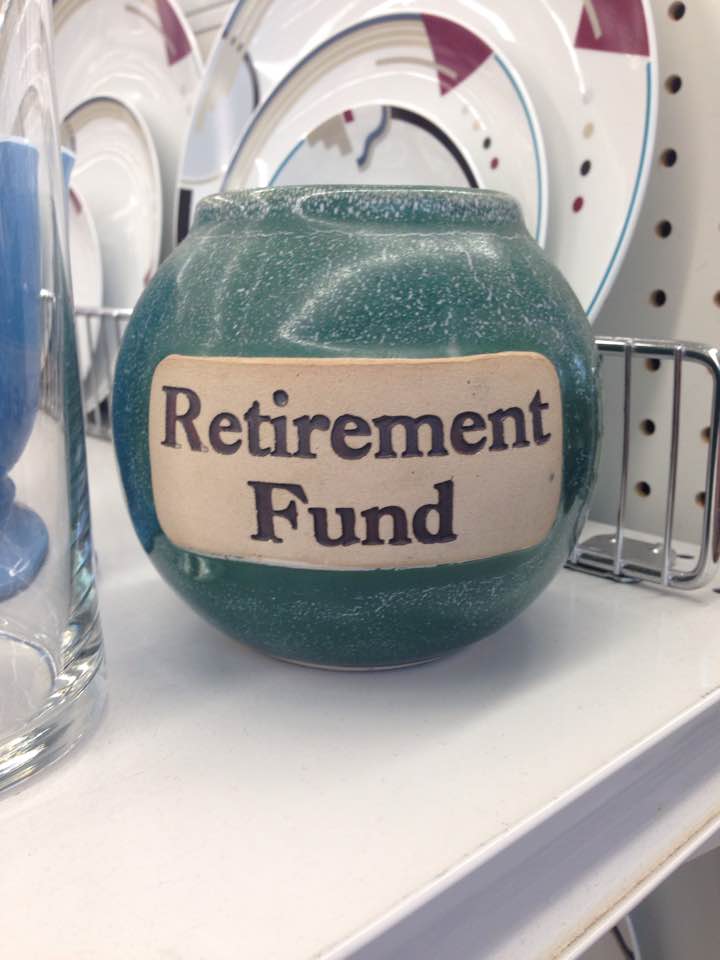 Seriously, they're in every thrift shop!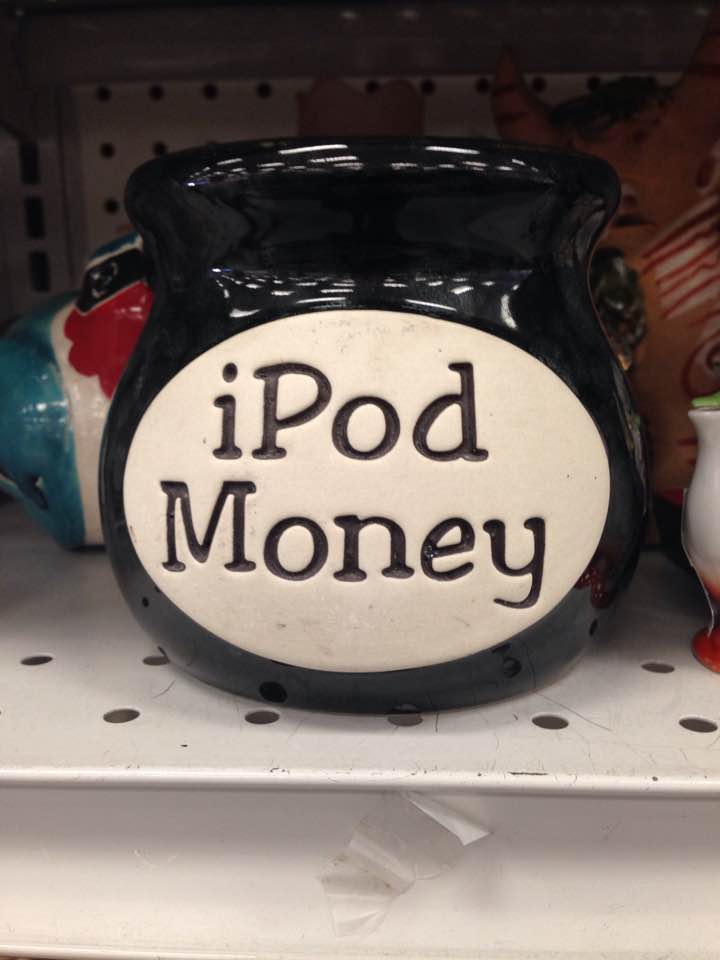 But yesterday I finally found the holy grail at Goodwill. A $5 Kitchenaid two-quart tea kettle in red. Which was exactly what I was looking for!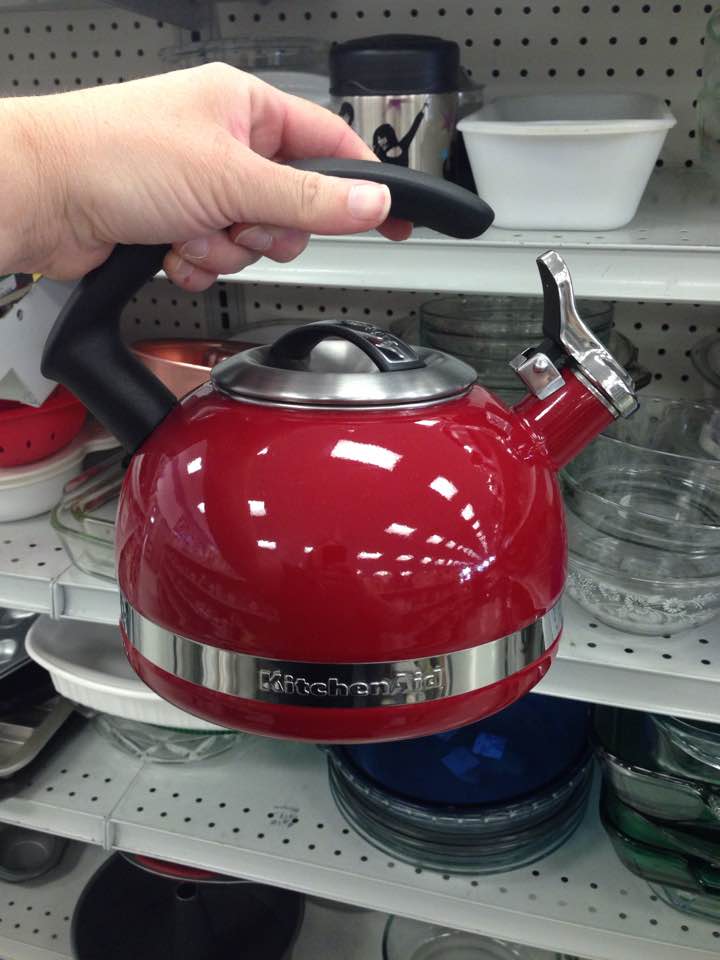 It prompted this exchange between myself and my poor maligned husband: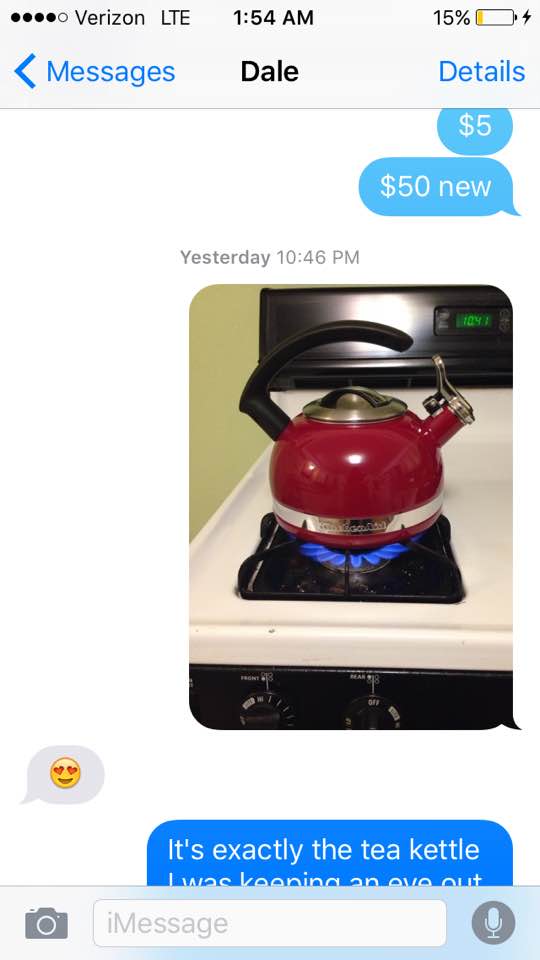 So I guess our romance is back on track.
What's my point here? Although buying used instead of new can be a pain in the tuchus, it's an entirely do-able goal. Yes, it took probably eight thrift store excursions before I found The One, but those were trips I was taking anyway.
And paying $5 instead of $50? Yes, please! I ran across at least 30 different tea kettles before pulling the trigger. I was picky, which lengthened the process, but buying used instead of new is an entirely reachable goal. There is a glut of over-manufactured consumer goods in this day and age, which results in our thrift stores being crammed with perfectly good stuff.
I challenge you to buy used before new.
You never know, it might rekindle the romance in your relationship.
Katy Wolk-Stanley