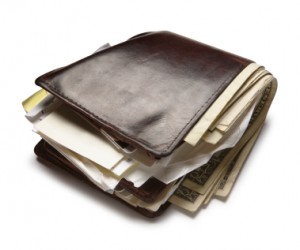 The Oregonian newspaper ran an article today that was titled Data Suggests Consumers are Consuming Again. This piece was partially based on sales from a local RV show that's been experiencing more than double the sales compared to last year.
A Buyer was quoted as saying:
"So many people are out of work and the economy is so bad," said Wilkerson, who'd just made friends with another couple buying the same model at the show. "But we had made this plan, and we've been working for this goal."
And it's not just the recreational vehicle industry that's seeing a boost in sales:
"Bolstering the optimism, a report last week showed that the nation's retailers had posted their strongest sales since late 2007, with nearly every major chain showing robust results."
It seems to my non-economist mind that those with money and stability were holding off from large purchases last year, as the economic outlook was downright frightening. But things have kind of stabilized, (even if it has plateaued at a low point) and consumers who were not affected by unemployment are opening up their wallets once again.
However, unemployment does continue to be high here in Oregon, (11.8% in January, the most recent statistic I could find) so the news is not all rainbows and unicorns. The people I know who have been out of work are still out of work; and The Oregonian itself just did another round of layoffs, which included some very popular columnists who I would have considered to be immune.
No one is immune.
But do increased sales without relief for the unemployed add up to an upswing? The paradox of thrift tells us that we as consumers must spend, not save in order to support our economy. But if you're worried about paying the mortgage, it makes no sense to spend those precious dollars.
I do feel that all of us have a responsibility to spend our money in a deliberate manner. To support the businesses that we want to survive. To vote with our wallets, even if it's just a few dollars here and there.
Have you experienced a lessening of economic fear and a loosening of the purse strings? Please share your thoughts in the comments section below.
Katy Wolk-Stanley
"Use it up, wear it out, make it do or do without."