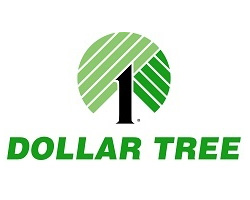 When I first started going to "The Dollar Tree" store in 1998, I was in heaven. I was so used to saying "No" to my preschool age son, it was nice to actually tell him he could pick out anything he wanted. Heck, pick out three while you're at it!
An awareness of plastics, manufacturing practices and an unwillingness to clutter my house up has ended this open door policy, but there's still value to be found at these ubiquitous dollar stores. No, I'm not buying loads of plasticy crap, but I do hit the dollar store every few months to stock up on a few essentials. For me, this means:
Shampoo and conditioner
Bar soap
Tortillas
And whatever else they happen to have that is both a good deal and an actual need.
I am going to hit The Dollar Tree today, because I read on the blog Frugal Living NW, that the author bought Glen Muir organic marinara sauce there a few days back, and I'm trying to move away from BPA lined canned foods. I will also look for the delicious frozen blueberries that I bought last time that were the piece de resistance of some rather tasty homemade parfaits. (Seriously, my younger son had been nagging for school lunches, and we realized the only thing he wanted was parfaits. We bought the ingredients for parfaits, and he's been a happy camper ever since.)
I'm pretty good about putting on my blinders for impulse items, and will keep it short and sweet.
Have you heard of The 99 Cent Chef, the blogger who makes all his meals from ingredients found at dollar stores?
Do you shop at dollar stores? Do you have any scores to share in the comments section?
Gotta go!
Katy Wolk-Stanley
"Use it up, wear it out, make it do or do without."
Update: My Dollar Tree did not have any frozen blueberries or Muir Glen pasta sauce, although they did have Muir Glen tomato soup. I'm not a tomato soup fan, so I didn't buy any. However, I did buy:
A two pack of name brand Scotch tape.
3 packets of tortillas
2 bags of frozen strawberries
2 containers of nice feta cheese
2 bags of jelly beans
2 packets of seeds that were 25¢ apiece (spinach and "spinach mustard")
2 three-packs of soap
2 bottles of shampoo and conditioner
2 boxes of nice looking crackers
They had darling Beatrix Potter milk chocolate bunnies that tempted me sorely. However, they were on the small size, plus were extensively overpackaged. I may still go back for them though.
Wallet or soapbox? Ever the dilemma!