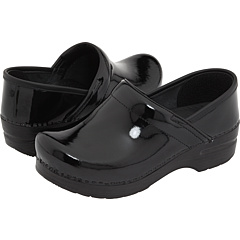 For years, even before I joined The Compact, (buy nothing new movement) my husband has been accused me of being a difficult person to buy presents for. I think nothing could be farther form the truth. Sure, I'm not your stereotypical wife who wants diamond jewelry and expensive meals, but that doesn't mean that it's all that hard to find me a gift. Sure, I returned everything he bought me for my 40th birthday, and instead bought a Goodwill salt and pepper set and took an antique mantel clock in to be refurbished. But my needs are truly simple.
My birthday was on Monday, and although we don't exchange holiday gifts, we do indulge for birthdays. I don't really care about the gifts I receive, and truth be told, I'd probably be willing to give it up.
But my husband came through big time for me this year! Big time.
My husband started the day asking me if I felt like it was time to open a present. He then handed me an envelope which contained a $120 gift certificate to the Clogs-N-More store, which is down the street from us. And before you start choking over the price of this gift, let me explain. I hardly ever buy new clothes or shoes for myself, but when I do, I buy high quality. As a nurse, I've worked my way through the rainbow of comfortable shoe options, and have arrived (and stayed) at Dansko. I have a great pair for work, and had recently even took them in to get new insoles. But my job is well . . . messy, (Labor and delivery = every possible bodily fluid to step in that can come from a woman.) and I never wear those work shoes outside the hospital. Ever.
I had a number of errands to run that day, but you can be sure that I prioritized a little shoe shopping. I made a beeline straight the to patent leather babies I'd been coveting for ages and brought them to the counter to pay. As a nurse, I get a 5% discount, but I noticed that they had a sign up about a Chinook Book coupon. And when asked, the clerk informed me that the coupon was for %15. That's a significant difference, especially when you're talking about $120 shoes. Reluctantly, I put the shoes on-hold and drove off on my other errands.
Luckily, one of my errands was lunch out with my step-mother Lindy, and she was happy to let me tear out the coupon I needed from her Chinook Book. Yesss!
Back across town with coupon in hand, I was able to not only buy the shoes, but had enough left over for a pair of Smart Wool socks. An indulgence I would normally scoff at. ($18 for a pair of socks? Puh-leez!)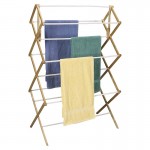 I finally made it home in the late afternoon, at which point my husband asked me if I wanted another present. (What? Me again!) He brings down a huge gift bag and I pull out a nice big expandable wooden laundry rack. Score! I have an indoor laundry line, but it's in a dark, cold and cluttery unfinished room that I actually hate to use. Ideally, I should be using it anyway, but I seem to be pretty good at avoiding it lately. I excitedly put a load of laundry into the wash, and set up the rack in our bedroom, which is not cold, dark and cluttery. Okay, maybe a little cluttery.
After dinner that evening, my husband had the kids bring me one last gift bag, which holds a box of PG Tips tea, a tube of McVitie's digestive biscuits and a drawing of a Brown Betty teapot. (He had bought one that arrived in pieces, and had a new one on order from a local shop.) At this point, my husband has crossed the line into the land of too many gifts. And this is where I start to look bad, well . . . "difficult to buy presents for."
I privately told him that although I appreciated these gifts, I already had a teapot that I really liked. I didn't need another one. I then asked him if he liked coffee, and he answered "yes." I asked if he liked to receive coffee theme gifts such as flavored coffees. His answer was an emphatic "no." I gently explained that I like to drink tea, but I like Red Rose brand tea and am not wanting to drink anything else. The PG Tips were cute and all English-y, but were wasted on me.
So the replacement tea pot order was cancelled, the tea sits in the cupboard and the digestive biscuits? Let's just say we made quick work of them. (Said the non-consumer, wiping crumbs off her lap.)
Do your loved ones complain that you are hard to buy for? Please share your thoughts in the comments section below.
Katy Wolk-Stanley
"Use it up, wear it out, make it do or do without."