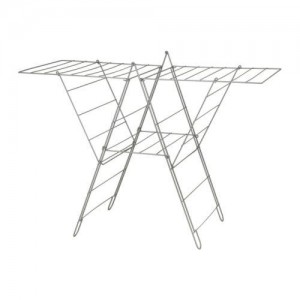 It's time again for Non-Consumer Mish-Mash, where I write a little bit about this and a little bit about that.
I picked up pizza toppings at my local Papa Murphy's this afternoon, (which is my trick for inexpensive pepperoni.)  Not only is it lots cheaper than the grocery store, but I can bring my own container for smugness inducing zero packaging.

The manager, who I always chat with, was excited to see me because she had seen my interview on the local news about the No Heat Challenge. She then proceeded to tell me how her family tries to keep the furnace off as long as possible as well.

I am amazed how many people saw this interview, which ran just the one time. Even my boss at work (who I normally have next to no contact with) sent me an e-mail with the title, "Brrrrr."

But the best part is that everyone I talked to actually remembers what it was I was droning on about. Which I consider to be a success.
I have been fighting a cold all week, mostly doing pretty well, but finally succumbed to the horizontal comfort of my bed all day yesterday. Luckily, I've recently started watching "The Office" and had just checked out a library DVD set of the entire second season. This meant I was able to watch practically endless episodes while working my way through the mending pile.

And I know I've said it before, but I will say it again:

"I love my library! I don't know what I would do without it."

And after darning 11 individual socks, I am finally caught up with all the mending.
I think I finally have concocted an indoor laundry drying system that can keep up with Oregon's dark and rainy days and my family's high laundry needs:

A standard laundry line in an unfinished room at the back of the house. It's dark, cold and cluttered and I hate going in there. But, it is perfect for sheets and tablecloths that need to stretch out and can wait a few days until I get back to them.
An expandable wooden drying rack that works well for medium size garments such as T-shirts and pants.
An Ikea brand "Frost" drying rack that is perfect for small items like dish towels, napkins, socks  and underwear. I bought this new while on my investigatory trip to Ikea the other day. I did however peel off the thick plastic shrink wrap and stuff it into their plastics recycling.

I will still have to use the electric dryer for towels, (we have no respectable back ups) and my husband's work uniforms, (he doesn't like how they come out when line dried) and any laundry that I fall behind on.

We somehow used 841 kWh last month, which set us back $100.20. Crap. Keep in mind that we have a natural gas stove, hot water heater and furnace, so this number is truly humbling. For reference, we used 444 kWh last June. Yes, the days are longer in Summer, but I believe the big difference to be usage of our electric clothes dryer. I'm able to line dry everything except my husband's uniforms in the Summer.

The racks are set up in our spacious bedroom, which is actually very convenient for folding and putting away. Plus, it just makes my heart smile to see their cheeriness from across the room.

What can I say? I'm a cheap date.
Katy Wolk-Stanley
"Use it up, wear it out, make it do or do without."