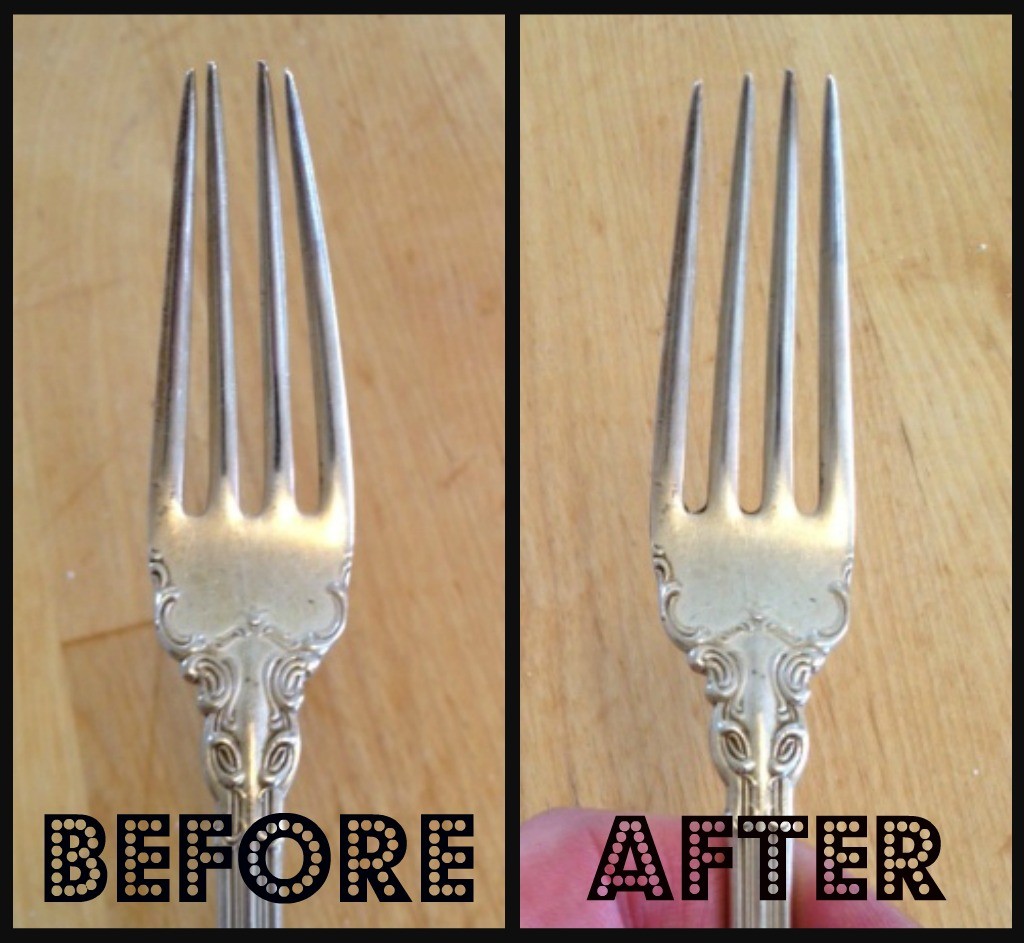 Like my mother, I use my sterling silver flatware on a daily basis. It's how I grew up, and I truly feel that it's pointless to own beautiful things if they're shut away from actual usage. I don't worry too much about keeping it polished, although I do shine it up for special occasions.
But sterling silver is a soft metal, and unlike stainless steel, it can be a bit bendy. This particular fork had tines that had pinched in to the level of becoming an essentially pointless tool. I dare you to pick up a lettuce leaf in the before incarnation. Go ahead and picture what a frustrating endeavor it had become.
So I did an internet search on how to fix the tines on a sterling silver fork and immediately found this wikihow piece that required nothing more than hot water and a ruler.
Umm . . . I've got those on hand!
All I did was to set the fork in a mug of freshly boiled water and then jiggle the ruler between the pinched tines to open them up. It took a couple of times of reheating the tines, but I would estimate that this project took three minutes, tops.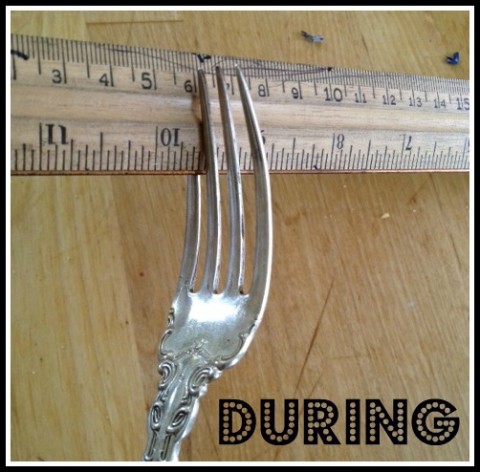 Others might have just set this fork aside as unusable, but I believe in putting the work into fixing and repairing my belongings to make them last as long as possible. Whether it's repairing furniture, mending clothes and linens or figuring out how to fix a fork.
I refuse to be part of the disposable culture.
Katy Wolk-Stanley
"Use it up, wear it out, make it do or do without."