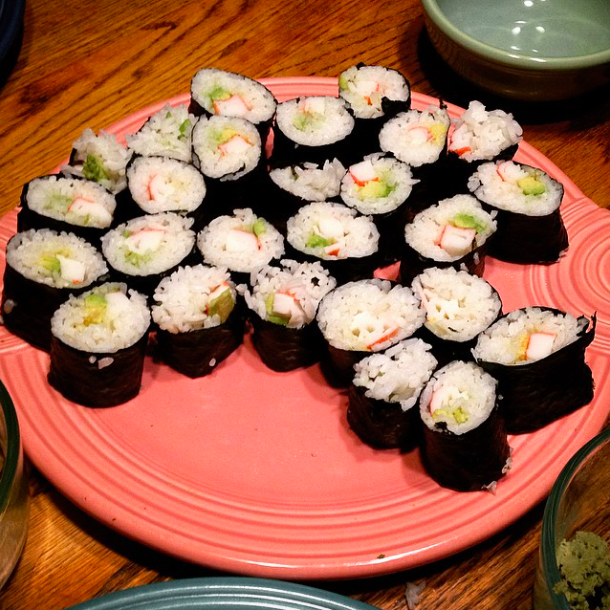 I was e-mailed a free Redbox DVD code yesterday, and I used it to rent the movie Boyhood. Yes, I'd seen it before, but I really wanted to watch it with my thoughtful older son. Of course, I started to cry within a minute of the movie starting, but I wiped my nose on my sleeve instead of using a tissue, which of course is the frugal way.
My son missed out on renewing his lifeguarding license last year because of our trip to Washington D.C. over spring break. Because of this, he missed an entire summer of work, (although it worked out just fine as unlike previous years, he was able to join the family for summer activities, take a spontaneous university class and travel.) I'd spoken to the local parks and recreation aquatic director at the time, and he offered to let my son take the entire lifeguarding certification class for the price of a recertification class. Today I called him up, asked if he remembered the conversation and if the offer still stood. He absolutely remembered it and signed my son up right then and there for $40 instead of $175! It pays to ask, people. It pays to ask!
Although I cancelled my twice-a-week newspaper subscription, I did confirm that I would still get the weekly freebie paper that includes the FoodDay section with the monthly $10-off-$50 Safeway coupon. Of course, I didn't actually get one. (I asked my next door neighbor if they still had theirs, but it turns out that they too had cancelled their newspaper subscription.) However, I'd been putting off grocery shopping and didn't really have a choice about picking up some food staples, so off I went. I'm never one to let shyness to hinder my savings, so I asked an employee if they had any extra of the coupons. She leaned in and whispered that all I needed to do was to say "I forgot my coupon at home" when checking out and they'd simply scan an old coupon for me. And you know what? It worked! Thank you, coupon whisperer.
My husband and son have season tickets to The Portland Timbers, our major league soccer team. One perk with the package are public transportation passes for game days. However, since my younger son already rides for free as a high school student, his tickets go to waste. I'm going to give the tickets to my older son, as he does pay to take the bus, and surely some of the tickets are for days he'll be needing to get across town to the university he attends.
I made a batch of sushi for last night's dinner, which was wolfed down in record time. Although I splurged on buying a packet of nori sheets at the grocery store instead of the Asian market, it was still a frugal treat. Bulk purchased rice, a $3.99 package of artificial crab and a 50¢ avocado was all I needed. (I still had leftover wasabi and pickled ginger that I'd bought from the local Japanese restaurant. ) And the above photo shows only half of how much I made!
Now your turn. What frugal things have you been up to? 
Katy Wolk-Stanley
"Use it up, wear it out, make it do or do without."