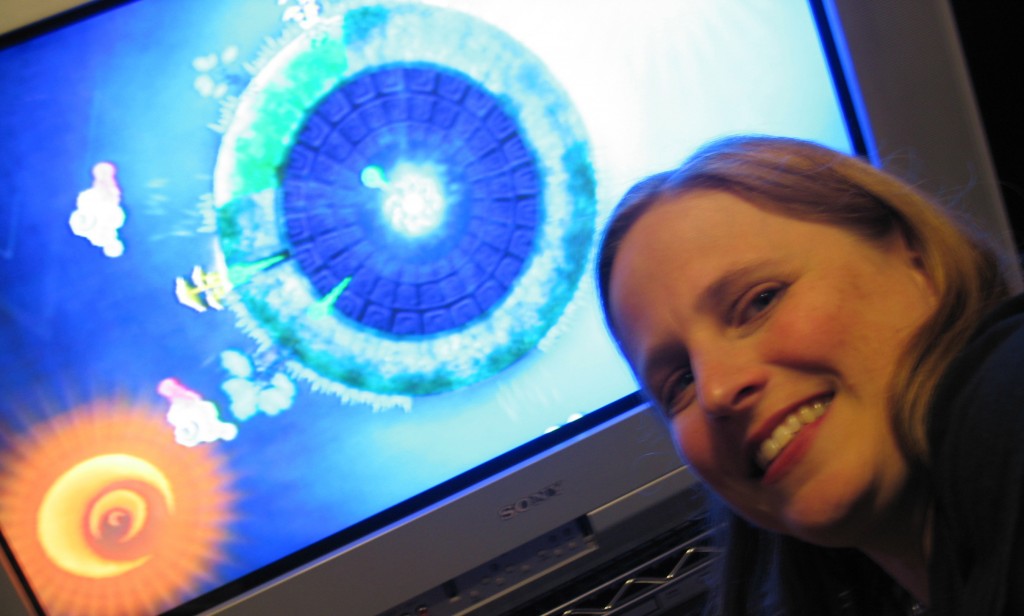 I was sent a copy of Deepak Chopra's Leela to review. And yes, it is a video game. (For Xbox 360 Kinect and Wii.) I know it sounds counterintuitive to have a relaxation and meditation video game, but I was highly intrigued. (Wait . . . what?!)
When I think of video games, my mind goes to sports, racing, kill-the-bad-guy, and yes, Pac-Man. And although we do have a video game system at home, the only time I've ever played it was for, you guessed it, Pac-Man. (Seriously, even at age 43, I am still quite the formidable Pacmaniac!)
But Leela is a video game in name only. There are no bad guys and certainly no crazy adrenaline as you race towards a finish line. It kind of defies categorization. In Sanskrit, the word Leela means "play."
The game is based on the seven chakras, which are "a way of understanding how the energy flows inside and through you." The game itself is split into two areas: "Movement and Sequence" and "Meditation and Oracle." Each area then has a number of sequences that have to be "unlocked" before moving on to the next level.
I had hoped to dabble in all levels before writing up my review, but it would take quite awhile to accomplish this feat. However, I made sure to dabble in each category.
The game aims to help us " maintain physical, mental, emotional and spiritual balance," and who among us is not looking for balance?
Between the two options, I was more drawn to the "Meditation and Oracle" area, as guided meditation was more of a natural fit for me than "Movement and Sequence." It was nice to have the two different choices of how to get the best out of this video game. Although, as I work my way through this game (which I plan on doing) I may find myself to be more of a "Movement and Sequence" kind of gal.
As a non-gamer, it's hard to compare Leela to other video games. So I can only say that it was certainly interesting, and I could see myself using and enjoying the guided meditation within the game. And if Deepak Chopra ever makes his way to Portland, he has a standing invitation to play Pac-Man with me, although he's sure to lose.
Katy Wolk-Stanley
"Use it up, wear it out, make it do or do without"
One lucky reader will have the chance to try out Leela on the Wii gaming system, courtesy of THQ (providing Leela) and BlogHer (providing the Wii). To be entered for a chance to win, please answer the following question:
How do you bring peace and balance into the confusion of a busy schedule and your daily life?
Rules:
No duplicate comments.
You may receive (2) total entries by selecting from the following entry methods:
a) Leave a comment in response to the sweepstakes prompt on this post
b) Tweet about this promotion and leave the URL to that tweet in a comment on this post
c) Blog about this promotion and leave the URL to that post in a comment on this post
d) For those with no Twitter or blog, read the official rules to learn about an alternate form of entry.
This giveaway is open to US Residents age 18 or older.
Winners will be selected via random draw, and will be notified by e-mail.
You have 72 hours to get back to me, otherwise a new winner will be selected.
The Official Rules are available here.
This sweepstakes runs from 11/17/2011 – 12/8/2011.
Be sure to visit the Leela Roundup page on BlogHer.com where you can read other bloggers' reviews and find more chances to win!
Also check out the Leela Mandala Facebook App to create and customize your
own personal "mandala" – artwork that expresses an individual's unique
essence and intentions.
Click HERE to follow The Non-Consumer Advocate on Twitter.
Click HERE to join The Non-Consumer Advocate Facebook group.
This has been a paid review through BlogHer. All opinions are my own.