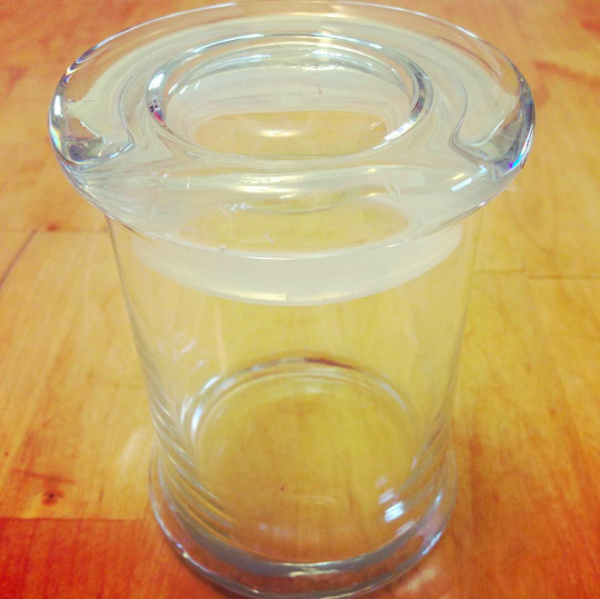 My friend Lise and I met up to socialize and walk our errands yesterday. The thing that you need to know about Lise, is that she can out-frugal/out eco-living me any day of the week. (This is good though, as I'm always up for new ideas and inspiration.)
First stop was to Fred Meyer where she returned a couple of paint sample chips and paint decor pamphlets. You know, the kind you normally throw into the recycling? Lise returned them so there was be no waste. Round one to Lise.
The second stop was to the textile recycling box across the street, when I dropped off an unmendable queen size sheet and a pair of shredded pajama pants. Round two to me.
The two of us then walked over to the credit union where Lise deposited a check from one of her side-gigs. I would normally have swept my hand under the coin counting machine, but there was a man using it, and I felt it would have been considered "rude" to elbow him aside.  Round three to Lise.
We then meandered home, all the while perusing various free boxes and recycling bins for goodies. I brought home a mop handle, (as these have universal threading and are handy to have on hand) as well as a pretty lidded jar that I'll take over to the terrarium shop in the neighborhood. I also found a penny. We did pass by an Ikea rug that someone had put out in front of their house, but left it mostly uninvestigated, as A) we were walking, and B) we were walking. (Seriously, I'm committed to saving things from the landfill, but don't exactly savor carrying a large wet rug through the city streets.) I'm going to call this round four, and possibly five and six to me.
Edit: I went back this morning and brought the rug home, which is now drying on the porch after I gave it a thorough shampooing.
People talk both about keeping up with the Joneses, as well as how to maintain a social life while adhering to a budget, and to this I say find like-minded friends. Find those people in your circle whose idea of fun is to go for a walk together, with or without errands. Find people who don't mock your uber-frugal ways or make you feel bad when you repeatedly decline invitations for expensive evenings out. You might even discover that your spendy friends can be drawn in by your frugal ways.
Just keep your hands off Lise, she's mine.
Katy Wolk-Stanley