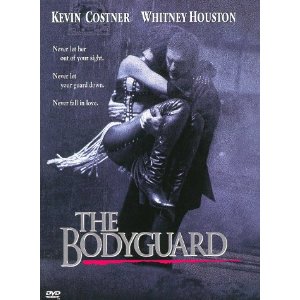 Today is day twenty of the July Food Stamp Challenge, and I want to impress upon you the importance of having a backup plans for when that perfectly planned dinner falls apart. It might be a change in plans, or a burnt meal, but either way, life just threw you a curve ball. These are the times when it is so tempting to order a pizza, Chinese take out or pack the family up for a restaurant meal that's sure to bust your carefully constructed budget.
Backup plans can be as simple as scrambled eggs with toast or a pre-made frozen dinner that not exactly cheap, but certainly less expensive than eating out.
You just have to be willing to switch direction to eat (and serve) a less than perfect meal. A meal might just be better than what you originally intended.
Do you have a stock backup meal that's saved your ass more than Kevin Costner saved Whitney Houston in The Bodyguard?
In order words, is there a backup meal that makes you sing, "And I, ee-aye will always love yoooo?!!!" (Sorry. Nope, not really sorry at all.)
Please share your backup meals in the comments section below
Katy Wolk-Stanley
"Use it up, wear it out, make it do or do without"