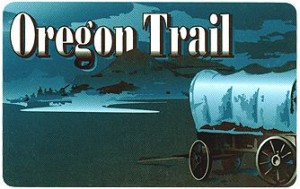 I tallied up the final numbers for the June Food Stamp Challenge, and my family of four spent $402.75. The average amount an Oregon food stamp recipient gets is $101 per person per month. This means we were $1.25 under budget for the month. I had really hoped to blow this month out of the water, but it was harder than I expected it to be. A lot harder!
Reasons for the difficulty varied from my getting sick, to my husband not exactly being on board with the challenge. He was very concerned that the quality and quantity of our food would suffer, which is actually how someone whose food budget was in danger would feel.
I felt that I had something to prove. I could easily have shopped for and prepared really cheap meals, but I wanted to prove that not every meal needed a lentil base. That we could eat the way we normally do, (too much chicken) yet keep a tight eye on the budget.
Angela, over at My Year Without Spending wrote that she participated in the Food Stamp Challenge, but did so without mentioning it to her husband. He did notice that she seemed to be baking a lot more than usual. (He does the dishes.) I suppose I could have kept my husband and kids in the dark, but my husband also participates in the food shopping, so that would have been near to impossible.
I had been curious whether I would lose any weight during the month, so I duly stood on one of the medical scales at work at the beginning and end of the month. And guess what? I weighed exactly the same on June 1st as I did on June 30th. I think the constant thinking about food actually caused me to eat more than I normally would, so I guess I should thank my lucky stars that I didn't gain any weight. Dang, I was really kind of hoping for some magical, no effort weight loss.
One thing that I hadn't anticipated was what a pain in the tuchus it was to have to be constantly be thinking about buying cheap food. Making frugal choices is something that I normally enjoy. I love figuring out inexpensive ways to live my rich life, but this stopped being fun about halfway through the month.
I know that I came at this challenge from a place of privilege, as almost one in four Oregonians is currently receiving food stamps. I do not consider myself to be at a point where I no longer have to worry about money, but I can spend however much I want to on food.
So how much did I save?
I normally spend around $450 per month on food, which I don't track down to the penny. I know that there's money spent that slips past me, (we use American Express when shopping at Costco, and I never remember to check this when figuring out food expenditures.) so the amount is probably more like $500, which includes eating out. Although I shop carefully, I never hold back from buying the food I want to buy for my family.
I will be making a $100 donation to The Oregon Food Bank, which is approximately how much I saved by participating in the June Food Stamp Challenge.
Did you follow along with the Food Stamp Challenge? If so, was the month different than you expected and did you make a donation to your local food bank? Please share your stories in the comments section below.
Katy Wolk-Stanley
"Use it up, wear it out, make it do or do without"
P.S. My blog numbers took a dive towards the end of the month, as did my subscribers. So I'll take a giant leap of logic and guess that you too were getting sick of the June Food Stamp Challenge.