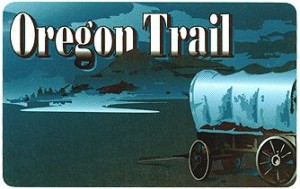 Today is day seventeen of the June Food Stamp Challenge. It's been pretty busy here over the past couple days, and I'm happy to say that today should prove itself to be a bit simpler.
Tuesday was the last day of school for my now seventh and ninth grade sons, as well as an eighth grade "promotion" ceremony in the evening. I wanted to prepare a nice dinner for my extended family, and had thought I would prepare platters of sushi, but life got in the way. (Ain't life like that?!)
I had been waiting for a very important phone call during the day, which meant that I didn't feel comfortable leaving the house. Which meant . . . that I wasn't able to go buy the required ingredients for the celebration feast. Knowing that scrambled eggs wouldn't exactly cut the mustard, I scrambled myself over to Trader Joe's on my way back from the promotion and bought three bags of frozen, pre-prepared Orange Chicken. This is one one of my son's favorite meals, although at $5.49 apiece it's hardly a bargain.
But here's the important part, it kept us from taking everyone out for dinner.
I put the extra leaf in the dining room table, threw some rice in the rice cooker and assembled a big green salad. A carton of Trader Joe's chocolate mint ice cream completed the meal, and there were no complaints.
Wednesday also had its own frugal food challenges, as it was my husband's turn to host the non-profit soccer board meeting at our house. Although it's not a meal, we do like to put out a spread of sweets and savories; as well as beer and wine for the fifteen or so board members. It can easily add up to a $50 endeavor.
I knew I had a bizarrely huge can of garbanzo beans that someone had left at one of my mother's guest cottages, so I made hummus, focaccia breads and a large coffee cake. I tried to talk my husband into putting out lemonade and ice water, but he was insistent that beer and wine be made available. He won me over that explaining that the booze was a "business expense" and not to be included in the food stamp challenge.
Fine. Whatever.
It would have been easy to give in to the ease of treating everyone to a restaurant meal for my son, which would have set us back at least $75, or to put out expensive nibbles for the board meeting. Instead I figured out ways to stick within our budget, even though it wasn't exactly as I would have planned.
I'll be up in Seattle this weekend, which will both increase and decrease our expenditures. (We'll be eating with my sister's family, but will spend around $60 on gas for the pleasure.) Next Wednesday is my father's 75th birthday, and I'll be throwing a dinner party in his honor. I'm not sure what I'll be preparing, although his vegetarian status will help keep it from spiraling out of control.
Have you any entertaining on a budget tips to share? Please share your wisdom in the comments section below.
Katy Wolk-Stanley
"Use it up, wear it out, make it do or do without"