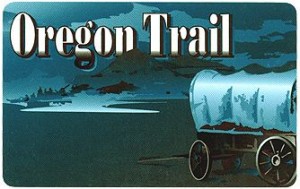 Today is day 18 of the June Food Stamp Challenge, and it's officially become kind of a pain in the tuchus.
I'm taking my kids up to Seattle for the weekend, and am worried that my suddenly-bachelorized husband will blow our entire month's food budget in a three day period. Granted, the kids and I will hardly spend any money on food, (we'll be staying with my sister's family) but my husband is far from a frugal gourmet. This is the man who just bought a pound of $9.99 deli meat for his work lunches and brought home four avocados because "They were only a dollar apiece!" (I still need to get the receipt from him to add to our monthly total.)
The avocados are all at the same degree of ripeness, and will therefore become overripe all at once. And $1 apiece is not a good price, and is actually highway-freakin'-robbery!
I'm worried that we'll actually go over our $404 June food budget, and I'll have to barricade myself in a dark corner of the basement in shame.
I am lucky that this month of extreme food frugality is essentially all in my head. If I wanted to spend $600 a month on groceries, I could. I have a good job, as does my husband and we both have jobs that offer generous overtime opportunities.
Almost one-in-five Oregonians is currently receiving food stamp benefits, and is not able to buy whatever nibbles take their fancy. Kind of a pain in the tuchus every day.
There are only twelve days left in June, at which point I'll tally up how much money I saved and donate that amount to The Oregon Food Bank. I suppose if our savings are less than I had hoped, I can still donate extra money.
If any of you see my husband filling up the grocery cart this weekend, take pity on the guy. It's not all that easy to be married to The Non-Consumer Advocate.
Katy Wolk-Stanley
"Use it up, wear it out, make it do or do without"