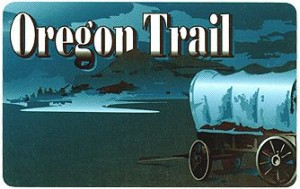 It's time again for Non-Consumer Mish-Mash, where I write a little bit about this and a little bit about that.
Anyone up for a No Shoplifting Challenge?
Today is day nineteen of the June Food Stamp Challenge, and I'm spending the weekend visiting my sister and her family up her Seattle. (A three-and-a-half drive that somehow took five-never-ending-hours yesterday!)
We arrived during my nephew's elementary school carnival, and went straight over to bouncy house mania heaven. Do not pass go, do not unload the car. Not only were there three different bouncy houses, but there was food, face painting, games and a raffle. My sister joked that I should buy a couple of raffle tickets, but I declined stating that I was on a "No Gambling Challenge." We laughed at this, (we're cheap dates) and then started coming up with additional Non-Consumer Advocate challenge ideas.
No shoplifting challenge
No petty theft challenge
I know there were a few more, but my I-5 addled brain didn't retain that information. Perhaps I'll just stick with the Food Stamp stuff for now, as I'd hate to have to moderate the comments that would come with these new challenges.
Attitude is Everything
Julia Park-Tracey, who writes the blog Modern Muse is not only participating in the Food Stamp Challenge, but is chronicling her progress in a manner that's putting me to shame.
She wrote yesterday about an experience she had while food shopping:
"I just returned from food shopping, done with great caution (more on that in a minute). As I was swiping my ATM card at the grocery store, I noticed that there are options such as debit, credit, or EBT. The EBT card is the food stamp card. I had never noticed that option before. So I asked the cashier, "If I swipe my EBT card, does it (the computer) know if what I'm buying is OK?" (qualifies for a FS purchase, I meant). I don't know how to express how her face changed. Her smile changed a little, definitely less smiley. Her eyebrow lifted a little. Her head jerked a little. Her glance lingered before she answered, "Yes, the computer knows."

I don't have an EBT card. I was really just satisfying my own curiosity. But the way I asked it changed how this woman saw me. It was very clear on her face. I have made that same expression before. When The Boy brought home a jarful of bugs from school last week and showed me, I knew I wasn't supposed to register complete disgust at some of G*d's creatures. I faked a smile and said, "Make sure you keep those fed now," and wondered how long till they die. Honestly, the look on the cashier's face did just that: Must not sneer. Must be polite. Answer question. End transaction. Next…

Perhaps I imagined it. Perhaps not. I will experiment with this question in some other locales and see what happens. Very, very interesting. But shocking, I must admit. I didn't expect to see a visible change in attitude from a mere question about the food stamp system. Lucky for me, I didn't pull out a wad of paper stamps, or they'd be tarring and papering me now, I suspect. Perhaps not. Just a fluke? Hmm."
I have certainly been guilty of grilling the cashiers at my grocery store about issues related to food stamps lately, but it's all been in a very journalistic and impersonal manner. And I have to say that I am lucky to be in a situation where no one is going to judge my grocery purchases. It's a privilege.
Katy Wolk-Stanley
"Use it up, wear it out, make it do or do without"