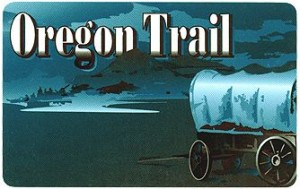 Today is day twenty of the June Food Stamp Challenge, and I am still up in Seattle visiting with my sister's family.
We threw a huge 40th birthday party for my brother-in-law yesterday and the amount of food put out, and then put away afterwards was insane! I don't think that they'll have to food shop until mid-summer. Seriously.
The ability to accurately estimate how much food to shop for and prepare is both an art and a science, and both were an epic fail.
Very little food was not able to be stashed back into the refrigerator, but I am highly doubtful that my sister will be able to avoid significant food waste. She only has a small above-the-fridge freezer, which was already fit to bursting. This morning's breakfast incorporated as many leftovers as possible, (fritatta with pico de gallo, cut up pieces of focaccia, somewhat flat seltzer and great quantities of caffeine) but the task is almost burdensome.
My sister's family is not participating in the Food Stamp Challenge, but that doesn't mean that she doesn't try to keep her family's food spending under control.
I have developed a second sense through the years that keeps me from amassing more food than my family can eat, but it took me awhile to get here. And parties can certainly throw this skill out the window.
I'll be back in Portland tomorrow, as I'm working tomorrow. And I'll get back to writing more in-depth columns. There's only ten days left in the challenge, and there's still a ton of stuff I have yet to address.
Katy Wolk-Stanley
"Use it up, wear it out, make it do or do without"