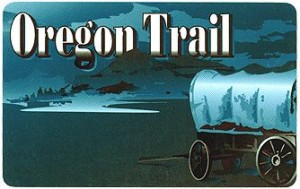 Today is day 21 of the June Food Stamp Challenge and although I'm back in Portland from Seattle, I'm far from being back on top of my game.
Seattle brought me a sore throat and all over achey-ness. I chalked it up to my sister's dog and sleeping in my nephew's captain's bed. The drive home brought me nausea and more body aches, which I chalked up to excessive coffee intake and the drive home. And this morning's body aches I attributed to my 12-year-old son, who fell asleep in my bed and only allowed me a rather narrow portion of my queen size mattress.
But practically passing out on my patient at work this morning bought me a jolt of understanding. Oh . . . I think I might be getting sick.
Luckily, my charge nurse sent someone over to take my assignment and my bed was blissfully empty. Four hours of extra sleep, some Ibuprofen and a library DVD of "Miss Pettigrew Lives for a Day" brought me to a point where I can string words into a sentence. I still feel like crud, and I am aware that my eyelids hurt, but I think I'll live to see another day.
I need to pull together some receipts to figure out how much we've spent on food over the past few days, which will include getting Thai takeout last night. (I somehow did not have the energy to pull a meal together, which I now totally understand and most importantly, can rationalize!)
I hear my husband downstairs making dinner, which is music to my ears. Something about corn on the cob and baked potatoes. Whatever.
See you tomorrow!
Katy Wolk-Stanley
"Use it up, wear it out, make it do or do without"