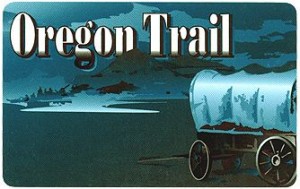 Today is day 22 of the June Food Stamp Challenge, and I am sick as a dog. Well. . .  if dogs woke themselves up coughing all night long because each and every cough put a stab of pain in their chests. Then yes, I am as sick as a dog.
I am normally a bundle of energy, and am able to take care of the daily tasks plus the fun stuff that define us "working mothers." But right now, I need to put on my blinders because my house is filled with piles of laundry piles worthy of a Collyer brother. (We went to Seattle Friday through Sunday, while my husband worked 12+ hour shifts.)
Needless to say, I'm not out and about finding food bargains worth blogging about.
I am lucky. I'm able to earn a living wage working a couple days per week, but I've certainly been in situations where I've worked full-time and been too exhausted after work to start that second shift.
I'm also lucky because my husband is off work today and has put the laundry locomotion in gear, and can take up the slack. Sure, it isn't exactly how I would do it, but it's good for me to be a little less controlling. (The clothes dryer will be getting a rare workout!)
Having less money is not an energy boosting existence, and it's sure a whole lot easier for me to plan and concoct low cost meals when I'm full of energy.
I'm very sorry that this post is rambly and possibly pointless, but every cough is not only a stab to the chest, but also a dizziness inspiring event.
Katy Wolk-Stanley
"Use it up, wear it out, make it do or do without"