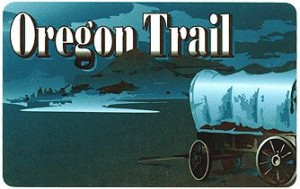 Today was day 25 of the June Food Stamp Challenge and I'm I'm starting to see the light at the end of the tunnel. I'm excited. Not just for the challenge to end, but to finally get to write about, (and think about) something different.
I had wanted to write a piece about the difficulties of entertaining on a limited food budget, complete with tips like "throw a potluck" and "make it a brunch, so you don't have to serve alcohol." (I know, I know, bloody Mary's and mimosas often get served.) Instead, the only entertaining I'll be doing between now and the end of the month is a kid get together for my 12-year-old son.
My son just had a birthday party last month, but he really wanted to have some friends over to celebrate summer. And I could think of no reason to say no, so I agreed.
We'll be serving:
Hot dogs
Watermelon
Watered down lemonade from concentrate
Tortilla chips
Rice Krispie treats, (Remember all those almost free Rice Krispies that I bought at the beginning of the month?)
Otter Pops
There will be no expense beyond the food, (which was $23) and I think we'll send the kids over to the grade school playground/ basketball court when they start to hype up.
Hardly the sophisticated soiree I had hoped to host, but it's entirely stress free and I'll even take down the laundry line for the occasion. Par-tay!
Katy Wolk-Stanley
"Use it up, wear it out, make it do or do without"