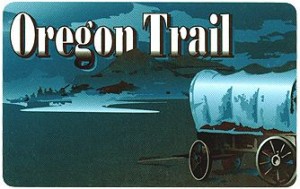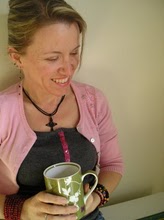 Today is day 26 of the June Food Stamp Challenge and I want my readers to take a detour over to Julia Park-Tracey's Modern Muse blog. Julia, an Alameda, California Editor, poet, mother, step-mother, Compact member and internet buddy of mine is participating in the Food Stamp Challenge with a vengeance. Not only is she doing the challenge, but she's writing witty and insightful blog posts that are blowing mine out of the water. (I'm aware that my "Poor me, I'm sick" columns are less than gripping. *Cough*)
Click HERE to read about how to practically eliminate non-food expenses from your grocery budget.
Click HERE to read how the aftershocks of Julia's reliance on the lowly legume has affected her beauteous self.
Click HERE to read how menu planning has helped Julia to stretch her food budget.
Click HERE to read Julia's dissection of sticking to a budget while also fulfilling social obligations.
Oh heck, who am I kidding?! Just CLICK HERE to read all of Julia's food stamp posts. Any woman who tries to get away with labeling a chocolate bar a "medical expense" is my kind of girl.
Katy Wolk-Stanley
"Use it up, wear it out, make it do or do without"