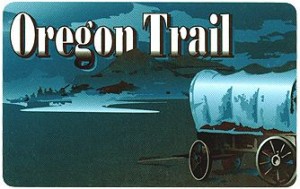 Today is day 27/28 of the June Food Stamp Challenge and the month is thisclose to being over.
I just updated my Money Spent So Far page and my family has spent $83.84 under our allotted amount, which a huge freakin' relief! (I was super worried that we had gone over our $440, which would be humiliating.) I hadn't updated the numbers since going to Seattle last weekend. Since then we've purchased Subway sandwiches, Vietnamese sandwiches, and Thai takeout. Twice! I think it's kind of funny that the one month that is dedicated to low cost eating is the month where we've eaten restaurant food more than ever. Yes, I can blame last week's nasty virus, (still coughing) but the blame can also be placed on a feeling of deprivation.
I didn't want my family to feel like wife/mommy's silly challenge was affecting their access to food.
My husband was already dragged into the challenge kicking and screaming, and my kids are currently in a very food-centric place in their lives. They are very touchy about idea that The Non-Consumer Advocate means that they might have fewer snacks to choose from. If anything, the mindfulness of writing about frugality has panned out for better snacks.
I will be helping my mother clean out one of her rental cottages today, which means I am getting taken out to lunch. I have zero qualms about this, as it's our tradition and our relationship is very two-way.
Have you saved money by being part of the Food Stamp Challenge? Has it been different than you thought it would? Please share your thoughts in the comments section below.
Katy Wolk-Stanley
"Use it up, wear it out, make it do or do without"