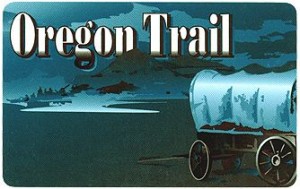 Today is day 29 of the June Food Stamp Challenge and today I scored some awesome free food! Did I go foraging in the dumpster behind the 7-11 or try out my five finger discount? No way! I helped my mother clean out one of her rental cottages, and I think the tenants must have known that The Non-Consumer Advocate moonlights as a cleaning lady, because the cupboards, freezer and fridge were chock full of goodies, mostly organic.
I had my 12-year-old son with me and he was more than happy to gobble up the vegetarian "chicken" nuggets and a big ol' bowl of Barbara's Peanut Butter cereal with 2% milk! Poor guy was in heaven.
Altogether, I brought home:
One enormous apple
A half bag of dried fruits and nuts
A full container of local salsa
Part of a gallon of whole milk
Part of a gallon of 2% milk
Most of a container of organic half and half
Two packets of instant oatmeal
Two packets of cocoa
A bag of organic fruit chips
Most of a jar of organic blueberry jam
Most of a jar of organic peanut butter
Two slices of bread (will use for bread crumbs)
Most of a container of whipped butter
Most of a box of Annie's "Bunny Love" cereal (Different from Hugh Hefner's Bunny Love 😉 )
Why am I sharing this? Not because I think you have this exact same free food opportunity, but because it is my complete lack of squeamishness that allowed me to take advantage of all this still usable food. We served the salsa with our burrito dinner tonight, and I even shared the source of my riches with our dinner guest. (My husband was slightly aghast that I would spill the beans, but I'm not so shy.)
I work today and tomorrow, which greatly cuts down on my food shopping opportunities, although it greatly increases my husband's. Even if he goes to town at Trader Joe's, (which is his signature move) we'll still come in under the $404.
Hip, hip, hooray! Now please pass the partially full gallon of milk, because my milk is partially full not partially empty.
Katy Wolk-Stanley
"Use it up, wear it out, make it do or do without"