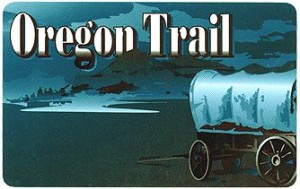 Today was day 30, the very last day of the June Food Stamp Challenge. (Never have I been happier that June was composed of 30, not 31 days. Why did this not occur to me in February?!)
Sadly, I did not get a chance to explore all the issues that I had hoped to get to, and I've got all sorts of flimsy excuses at hand. But frankly, choosing food based on price rather than what I wanted to cook and eat was a bummer. Not to mention that my husband and kids were super touchy about the whole challenge, so I was overly careful to not have our meals appear cheap. This meant very few bean based meals, (which I actually like) and felt somewhat untrue to the spirit of the project.
I will sit down tomorrow and figure out what got spent during the last few days of the Food Stamp Challenge, and calculate how much my donation to The Oregon Food Bank will be.
I am lucky. I get to have food insecurity be a fun little challenge, knowing that in reality my bank account can cover any food that my family wants. And when I'm tired from driving home from Seattle, (not to mention sick) I can pick up the phone and place an order for delicious Thai food. Not everyone gets to do this. Almost 20% of Oregonians are currently receiving food stamp benefits. Many of whom receive less than the $101 per person per month.
I am tired right now, as I worked today and then helped my mother to clean one of her rental cotttages. But it's okay, because I have a glass of wine, a bowl full of strawberries, (a gift) and the knowledge that I will no longer be worrying about how to buy enough food for my family.
Katy Wolk-Stanley
"Use it up, wear it out, make it do or do without"