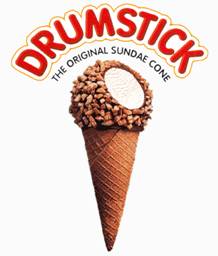 Today was day five of the June Food Stamp Challenge, and was generally uneventful. I worked until 3:30 P.M. and brought leftover chicken soup with dumplings for lunch. (It took so long to eat, that I hardly had any time to sit in the massage chair. Poor me.)
For dinner I made baked macaroni and cheese that used up four bags/boxes of partially-used pasta, four bread crusts, (for the breadcrumbs) and the ends of two different cheeses. As a side dish, I boiled up the remains of two different bags of frozen peas. It may sound bizarre, but it was actually quite delicious and we all helped ourselves to seconds.
Saturday is dessert night here at casa Wolk-Stanley, and today was no exception. Unfortunately, I'm not here to share the healthy or minimally packaged sweets that graced our house. My husband picked up a big box of Drumsticks ice cream cones, which set him back $5. (He kind of forgot about the food stamp challenge.) I'm much more partial to whatever ice cream happens to be on sale, preferably under $2.50, but I guess I can't complain, and I certainly didn't turn down my cone.
I will hit up my local Safeway again before Wednesday, in order to take advantage of their "spend $50, get $10 off coupon" before it expires. Otherwise, we're good. The pantry is full, the fridge is fit to bust and we're eating wonderfully tasty meals. All on a food stamp budget. I'm actually thinking we'll be waaay under budget ($404) for the month and able to give a sizable donation to The Oregon Food Bank.
Katy Wolk-Stanley
"Use it up, wear it out, make it do or do without"