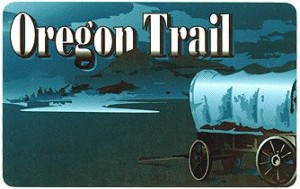 It's now day seven of the June Food Stamp Challenge and my fridge and pantry look like I'm expecting a hurricane. Why? Because the "spend $50, get $10 off" Safeway coupon runs during the first week of the month, and I've now done two huge shopping trips, which pretty much fulfills most of my grocery shopping for the month.
I bought:
Cream cheese.
Cotttage cheese.
Eight boxes of cereal, (it was a deal where if you buy the eight, then the price went down to $1.49 per box before coupons.)*
Two cans of refried beans.
One box of Red Rose tea.
One jar of jam.*
One bag of chips.
One gallon of milk.*
Two pound bag of carrots.
Two bags of frozen peas.
One loaf of bread.
Bananas, oranges, cantaloupe, watermelon and avocados.
Lettuce.
Pistachios.*
Ten pound bag of potatoes.
One pound of deli ham.
Half gallon of Tropicana orange juice*
Total = $45.05
* Used a coupon
A lot of of what I bought was with an eye of stocking up when the price was low. I do not expect to go through eight boxes of cereal this month, but I may as well buy it when it costs 50¢ – $1. I could manipulate the amount I spend on food this month by only buying immediate needs, but that wouldn't be true to the challenge. And July's food expenses would suffer as a result.
My son has a school event on Tuesday, and I had offered to bring a large amount of cookies. (I was going to make my delicious ginger snaps!) Unfortunately, the school just informed us that we can't bring homemade goodies, so I think I'll hit up The Grocery Outlet on my way home from work. *Sigh* The ginger snaps are my ace in the hole. They don't require expensive ingredients, and are always a huge hit.
Do you have any inexpensive recipes that you rely on? Please share your recipes in the comments section below.
Katy Wolk-Stanley
"Use it up, wear it out, make it do or do without"