If you've been reading The Non-Consumer Advocate for any length of time, you've heard me refer to my mother's "guest cottages." Although these two small houses predate the current tiny house movement by a century or so, they're 100% on trend with the current less is more mentality.
My mother rents them out through VRBO.com and HomeAway.com, and I help out in various ways, but mostly by helping clean between tenants and other miscellaneous chores. It's a bit of work for me, and a tremendous amount of work for my mother.
Here's Lexie House, my favorite: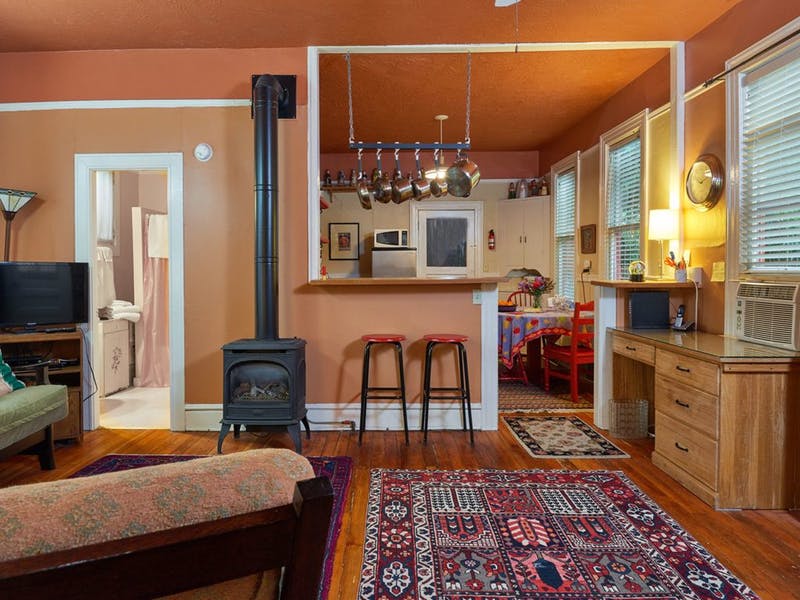 And from the other direction: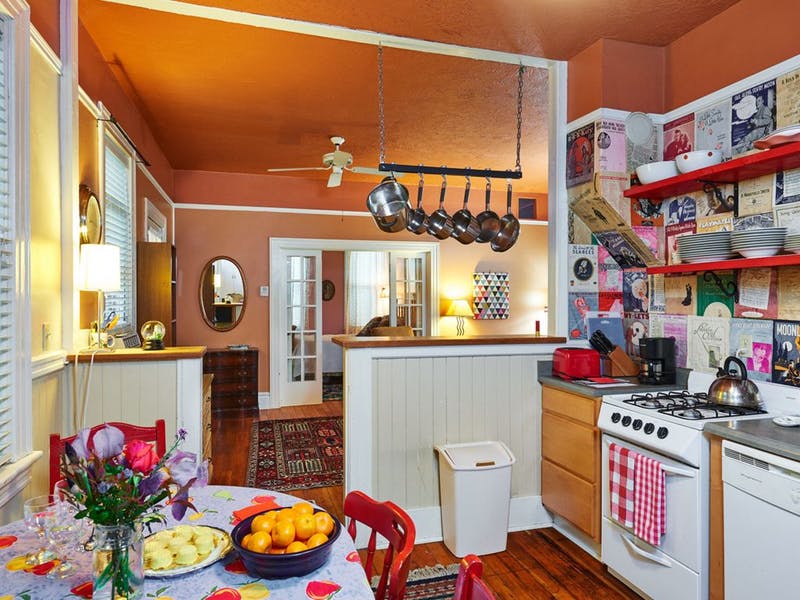 So cute, right?
I think my parents bought this income property in 2007, and it's been fun to have in the family. My family has staycationed here a time or two, most memorably during one horrendous heat wave, as it's air conditioned and walking distance from a swimming pool. My young adult sons have fond memories of watching cable TV here, as well as rambunctiously throwing stuffed animals through a mysterious open square that's placed high up between the living room and second bedroom. An odd, yet exciting sport that we invented.
My mother and step father put Lexie House up for sale last year and have been dealing with offers and issues ever since. The property finally sold last week and so my mother and I went over last night for one final cleaning session. It was bittersweet, and we took our time to ready it for the new owners. (Luckily, they want the entire contents of the house, which means no packing and schlepping.)
I'll miss the extra income, but mostly I'll miss the camaraderie of the shared work. Luckily, there's still one other property, which my parents are unlikely to sell.
Although I'm nostalgic about the time my mother and I spent in the shared task of cleaning Lexie, I won't miss the toilet scrubbing and surprise messes that people would invariably leave behind.
Goodbye, sweet Lexie House. May your new owners have as much fun with you as we did.