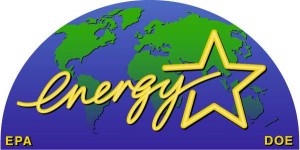 It's time again for Link-O-Rama Mama, where I lazily just link to other people's well written and thoroughly researched articles.
Trashy College Students Assemble in New Hampshire
Parade Magazine ran article titled "A College Powered by Garbage" in last week's issue. The University of New Hampshire is powering "up to 85%" of its energy needs, using the methane gas produced when bacteria digests the rotten food found in landfills.
"A dozen or so miles north of the University of New Hampshire (UNH) lies a man-made hill of coffee grounds, banana peels, moldy bread–in short, ordinary household garbage. This growing mound of refuse outside Rochester actually helps to provide power and heat for UNH's nearly 15,000-student campus in Durham."
"While methane doesn't burn any more cleanly than other natural gases, its carbon output is insignificant, since anything it releases was first sucked out of the atmosphere by the coffee plants, banana trees, and other organic matter now rotting in the landfill. As a result, the Environmental Protection Agency classifies it as a renewable fuel. "
Using rotten food to power a college campus is great, but having less food in the landfill would be, ahem . . . better.
Appliance Rebates More Popular Than Munchies at a Grateful Dead Concert
Looking to cash in on the government sponsored appliance energy rebates? Well you'd better hustle, because many states are already running out of funds. An article in the April 19th NY Times titled "Appliance Rebates, For the Swift" explained how "Consumers across the country are snapping up government rebates for energy-efficient appliances." Florida alone ran out of funds after a day and a half after 72,000 claims were filed. 72,000!
This program is huge, with the NY Times explaining that "Nationwide, $300 million in rebate money has been allocated by the federal government to 56 states and territories to encourage residents to buy furnaces, clothes washers, refrigerators and other appliances with the government's Energy Star label."
So if you're considering taking advantage of these government rebates, you'd better get a move on, because it doesn't sound like there's enough to go around.
Who Wants to be Woken by the Smell of Alarm Clock Exhaust?
The New York Times ran an article titled "Audit Finds Vulnerability of EnergyStar Program" that exposed how the EnergyStar label is easier to get than an online erotic massage degree comfortable shoe recommendations from an RN.
A congressional audit was easily able to get EnergyStar approval for products ranging from a generator sized gas powered alarm clock to an " 'air purifier' that was essentially an electric space heater with a feather duster pasted on top."
"In a nine month study, four fictitious companies invented by the accountability office also sought EnergyStar status for some conventional devices like dehumidifiers and heat pump models that existed only on paper. The fake companies submitted data indicating information that the models consumed 20% less energy than even the most efficient ones on the market. Yet those appliances were approved without a challenge or even questions, the report said."
What does all this mean? Well, it does minimize the trust I have in the EnergyStar label. But since I haven't bought a new appliance since 2005 when we bought our television, I'm not super affected. But you might be. Do your research.
Katy Wolk-Stanley
"Use it up, wear it out, make it do or do without"
P.S. Can you tell that I had fun with the titles on this blog post? I am 42, going on 17. For realz.