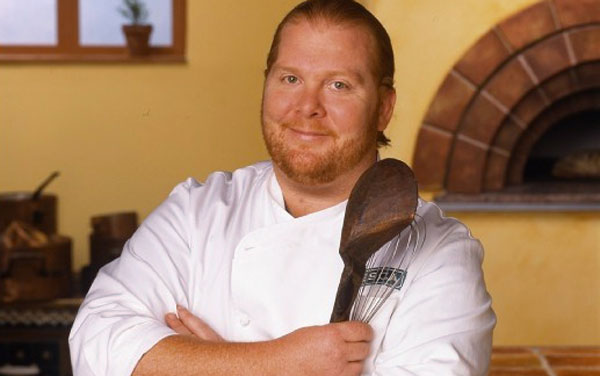 It's time again for Link-O-Rama Mama, where I lazily link other people's well written and thoroughly researched articles.
Bike to School? For Shame!
File this under "Some people be crazy," because a group of Michigan high school seniors planned a bike to school day as their senior prank and ended up suspended from school as a result. This "prank" replaced previous shenanigans such as graffiti, painting the lockers and putting glue in the school locks. So yeah, it was awful.
This group bike ride was not only endorsed by the mayor, (who handed out donuts) but also included a police escort for safety.
However, the school's principal saw fit to suspend the participants from the last day of school, (which will mean some of the kids won't be able to take their finals) and initially even wanted to bar them from walking across the stage at their graduation ceremony.
Click HERE for all the bizarre details.
A One Week Food Stamp Challenge for Mario Batali
Long time readers know that I've held a Food Stamp Challenge on The Non-Consumer Advocate for the past two years. Now celebrity chef Mario Batali is on the bandwagon, as he and his family have spent a week conducting their own food stamp challenge, and spending under a food budget of only $31 per person per week.
Batali serves on the board of his local food bank, and was motivated to participate in the challenge "In protest of potential cuts pending in Congress to the benefit program used by more than 46 million Americans."
Batali's two teenage sons ate school lunches for the week, (a benefit given to those who qualify for food stamps) and it sounds like lentils figured heavily in the family's menu that week.
Click
HERE
to read about Mario Batali's food stamp challenge experiences.
Amsterdam "Repair Cafés" Fight Against Planned Obsolesence
If you're a fan of repairing instead of replacing, that's great. But what do you do when your idealism outweighs your actual repair skills? Here in the U.S., you might be able to locate a repair shop, but chances are, the cost of repair is close to the cost of buying new, (if not actually more expensive.) Amsterdam has come up with a solution, as they've put together a couple of "Repair Café" events where volunteers take apart and repair your broken items.
Funded by a grant from the Dutch government, these events help those who would rather avoid tossing repairable items such as clothing, irons and vacuum cleaners.
I love this idea, and hope some idealistic Americans co-opt this idea and run with it. I am lucky to be married to Mr-Fix-It type, but such is not the case for many. I absolutely hate throwing away should-be-fixable items, and see this as a great solution to a never ending issue.
Click HERE to read the entire NY Times Repair Café article.
Katy Wolk-Stanley
"Use it up, wear it out, make it do or do without"
Click HERE to follow The Non-Consumer Advocate on Twitter.
Click HERE to join The Non-Consumer Advocate Facebook group.
Click HERE to follow me on Pinterest.