Young House Love put up a Macklemore inspired thrift shop challenge, where they asked readers to photograph themselves finding various Macklemore Thrift Shop items in their local thrift shops.
Of course I was in.
Like so: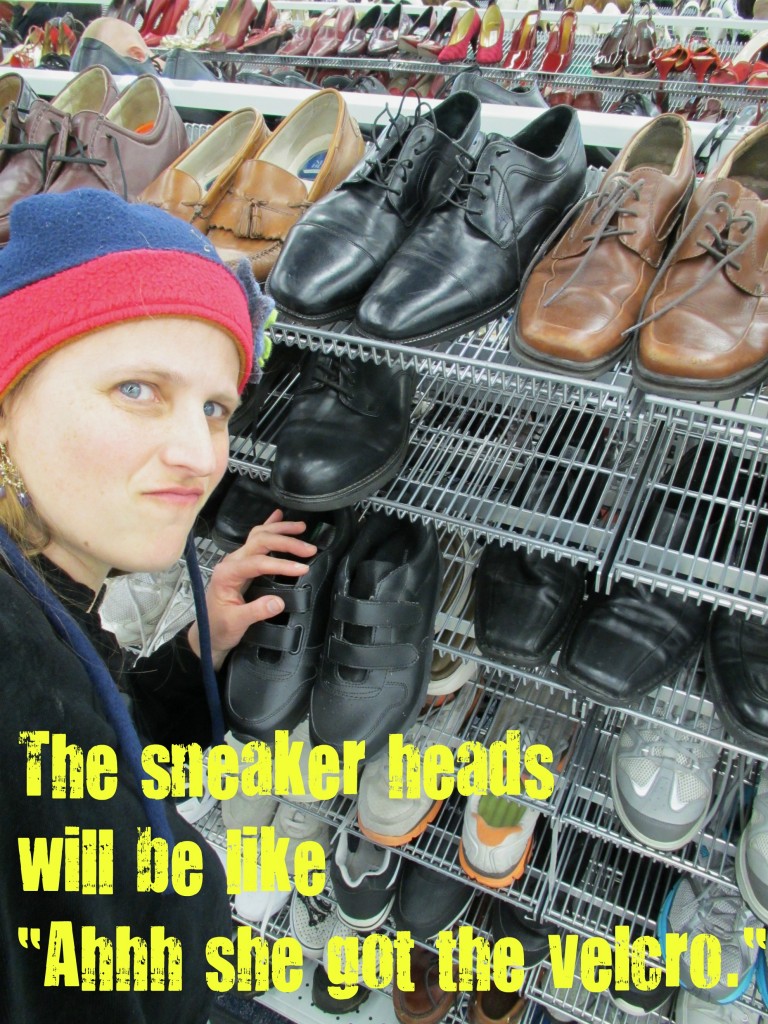 And also: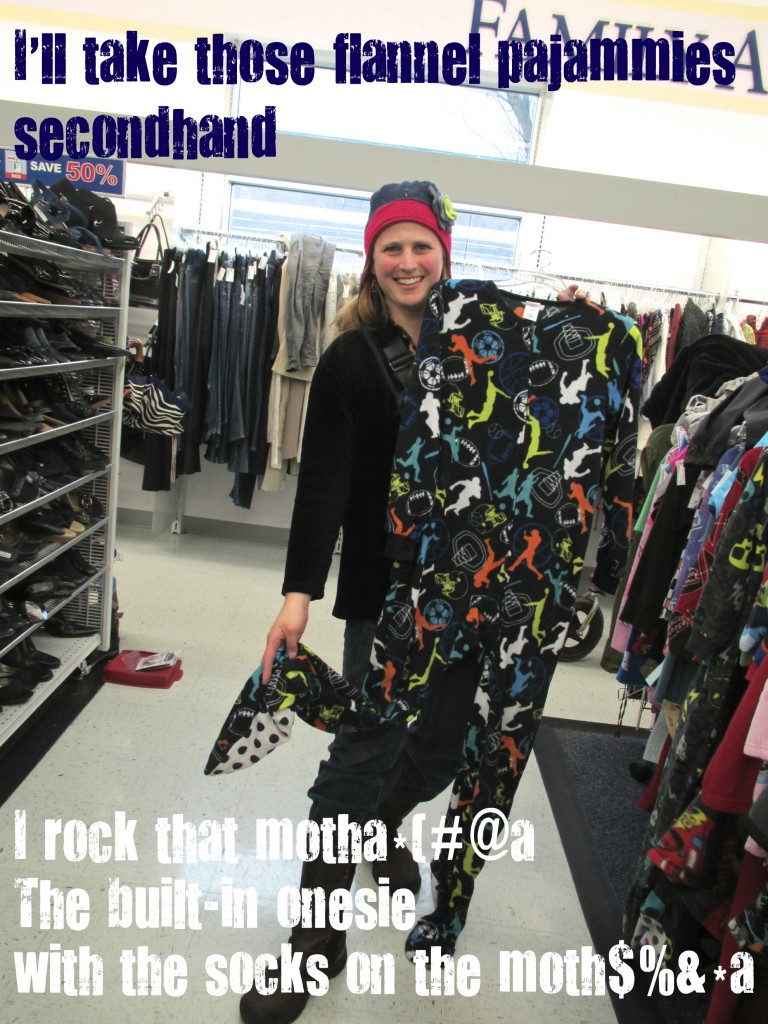 And for those of you who want to watch a cleaned up version of the song, I present to you a very special video you'll want to watch with the whole family. (Or not, as you can still figure out all the delicious swearing.)
Yes. I am a geek and I swear a lot. I'm surprised you didn't already know this.
And for those who want to know what I did buy, click HERE to read all about it!
Katy Wolk-Stanley