I have a problem with concept of planned obsolescence. Because unlike a traditional manufacturer, I expect everything I own to last forever. Unfortunately, the stuff I use does eventually wear out. Luckily, I have a multitude of tricks up my sleeve to squeeze every last drip, drop and morsel from every single item that enters my world.
And when I can find a new use for an old item? Be still my heart!
From the squeezing every smidge from the lowly tube of toothpaste: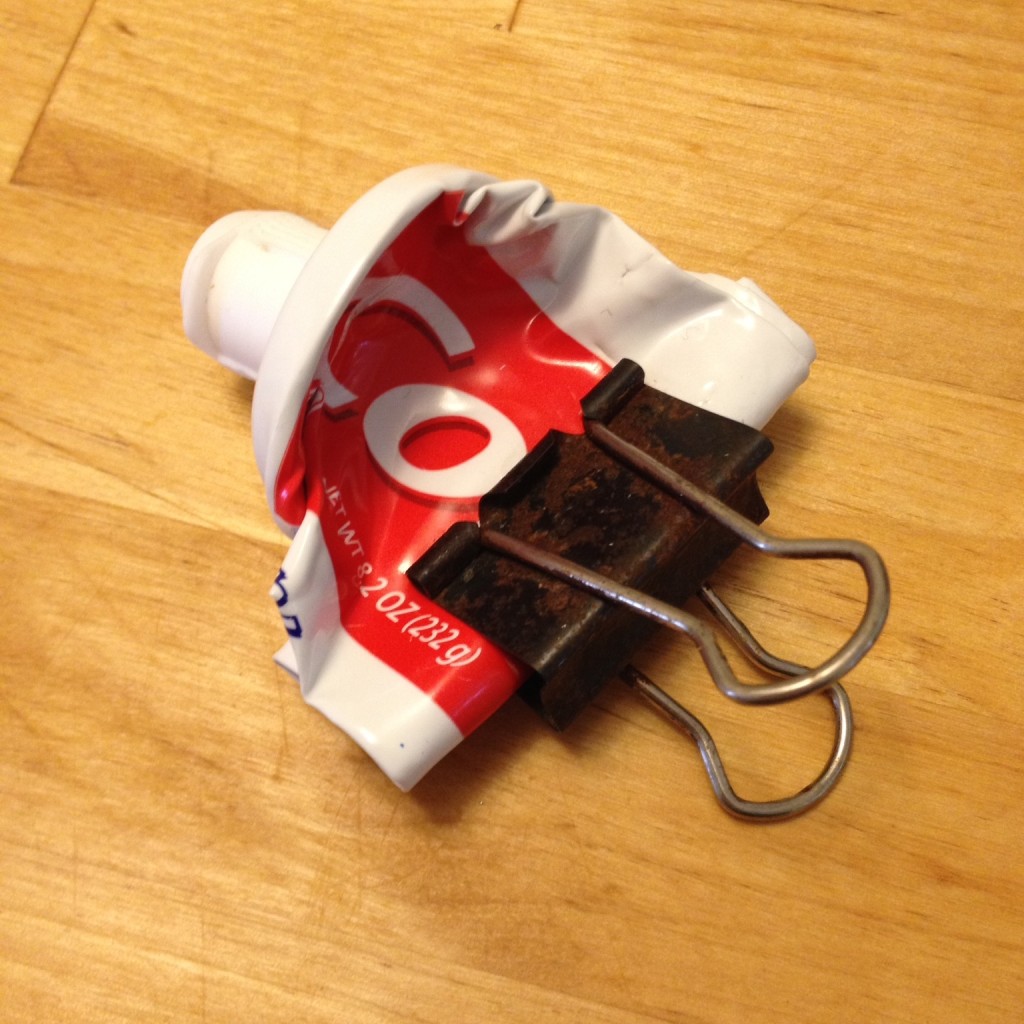 Cutting it open: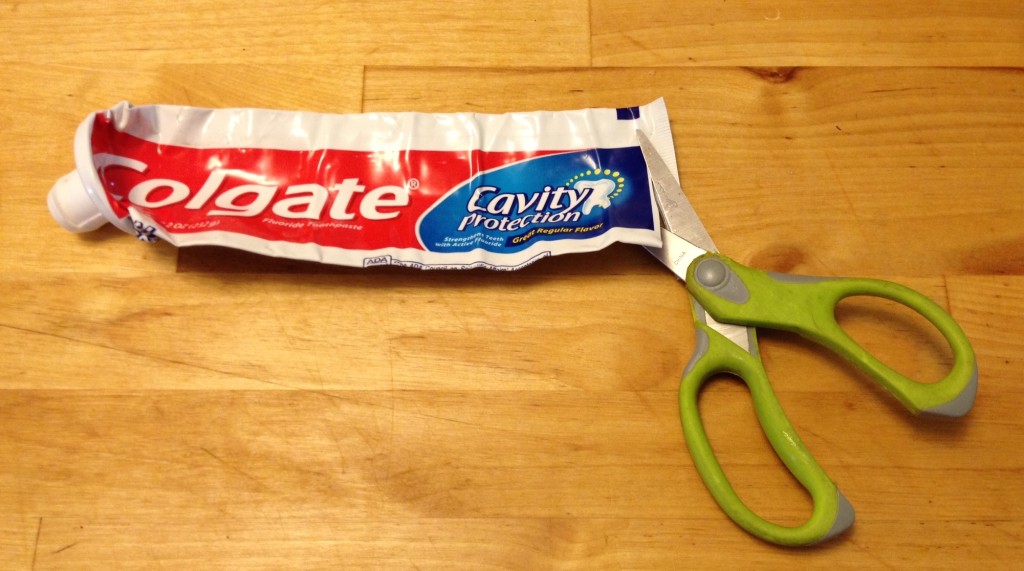 And unearthing a few extra days of bonus toothpaste: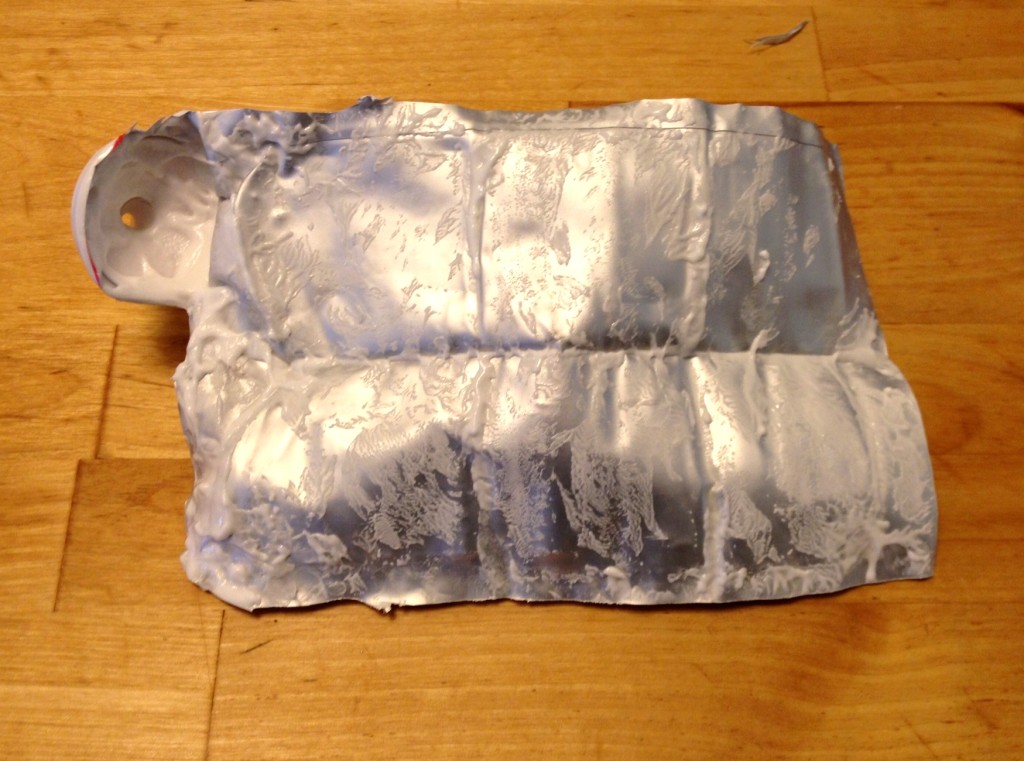 To patching my favorite shorts using a worn out napkin: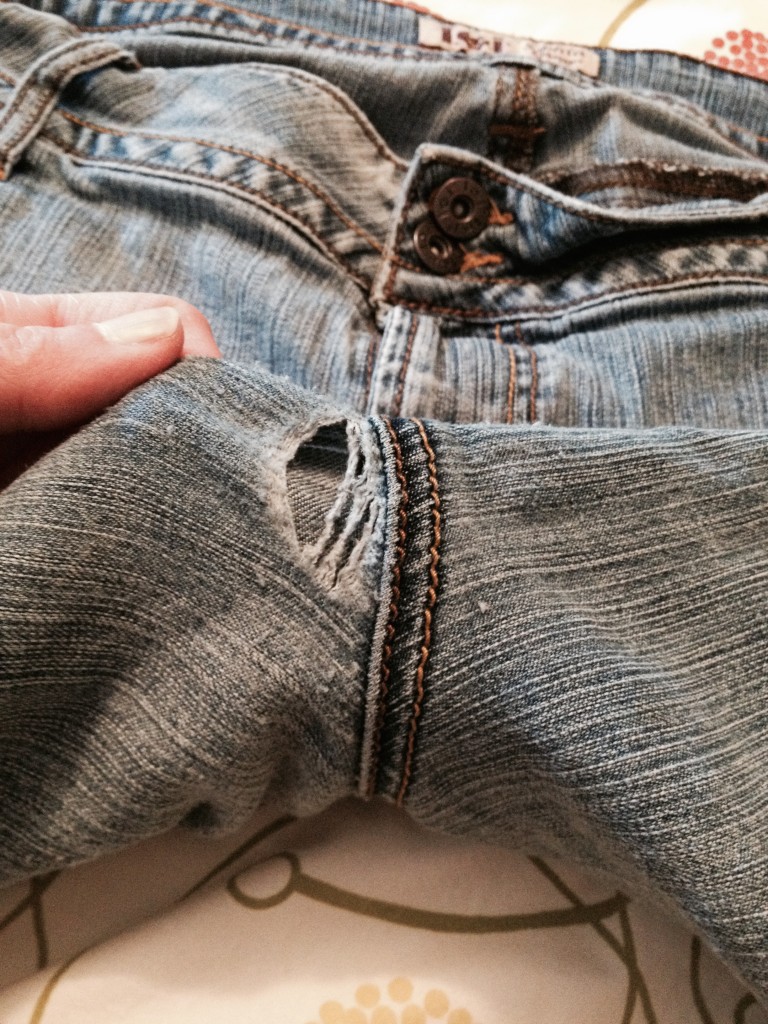 The napkin: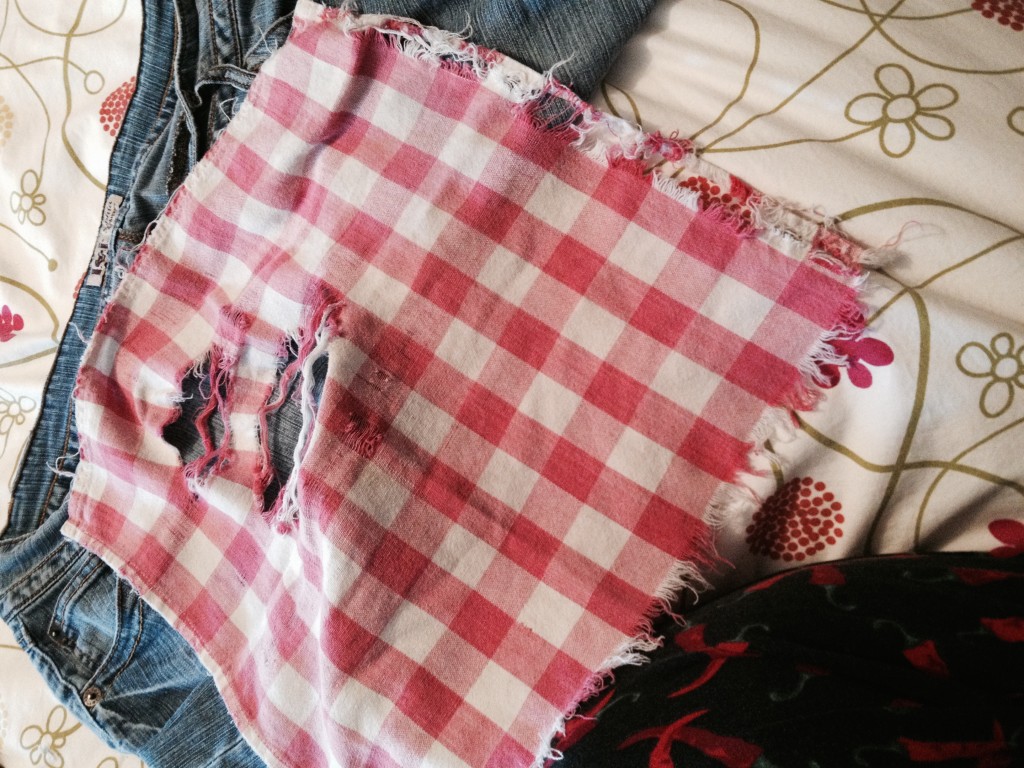 The patch from the inside: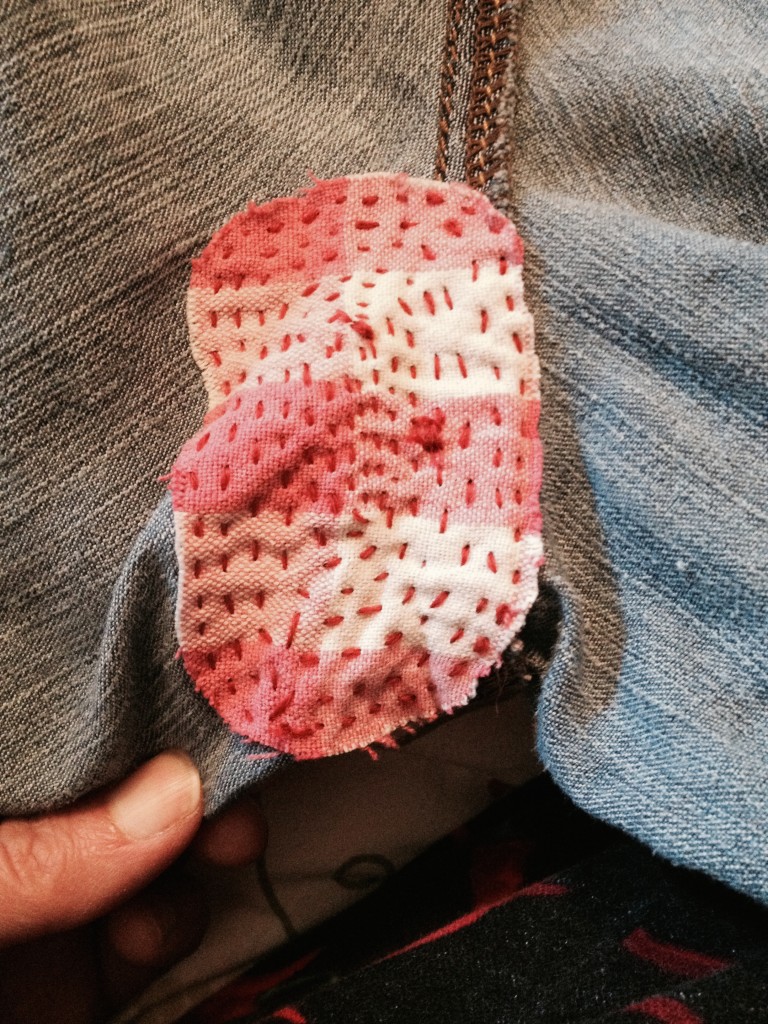 The patch from the outside. (BTW, the next time that I'm about to sew a blood red patch on the crotch of my pants, could someone please suggest a different color? Luckily, these are not the jean shorts that I wear to the opera.)
Note: This patch is not visible unless I'm sitting on the floor with my legs apart. However, I'm still going to add blue stitching to the patch.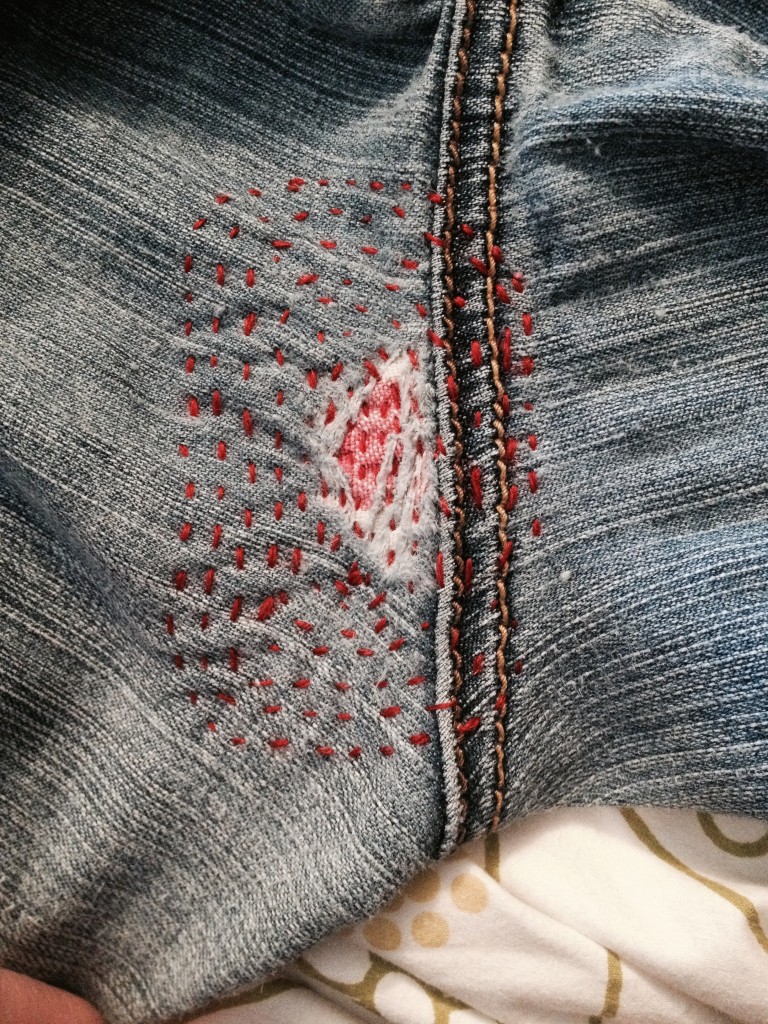 To deciding that a corner of my kitchen needs a bit more color, and creating a hanging tray from one of my vintage trays: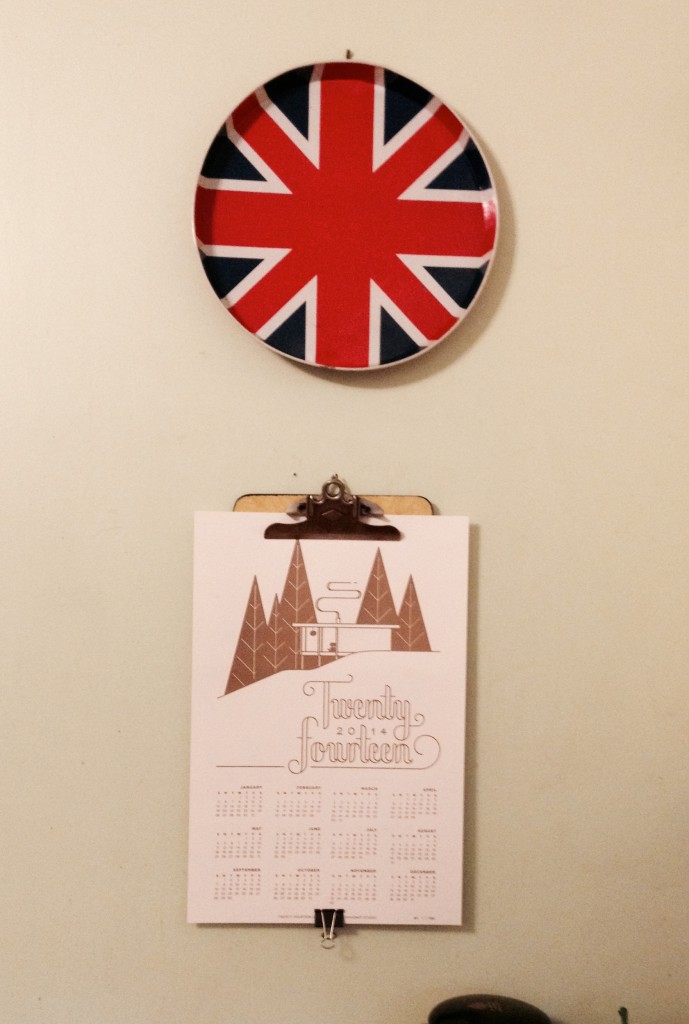 Tray, before: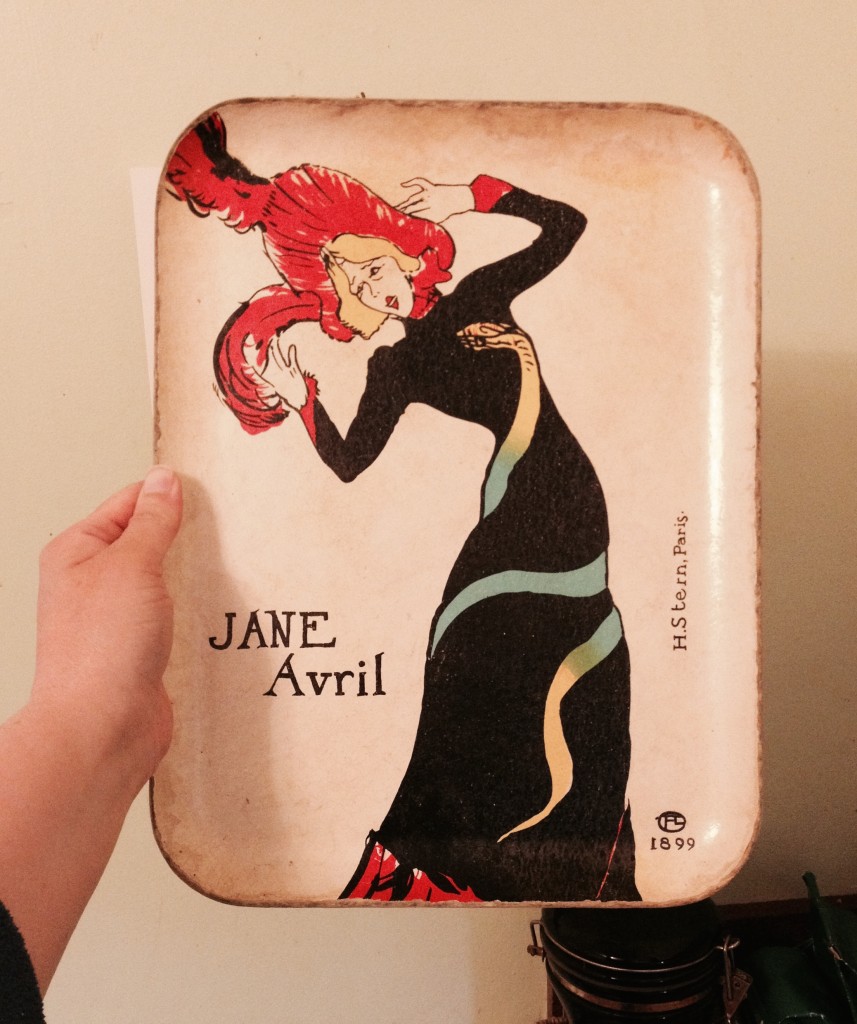 Hot-gluing a knotted piece of twine onto the back of the tray. Note that it's my last glue stick, so I'm using the back of a paint brush to push the glue through the hot glue gun: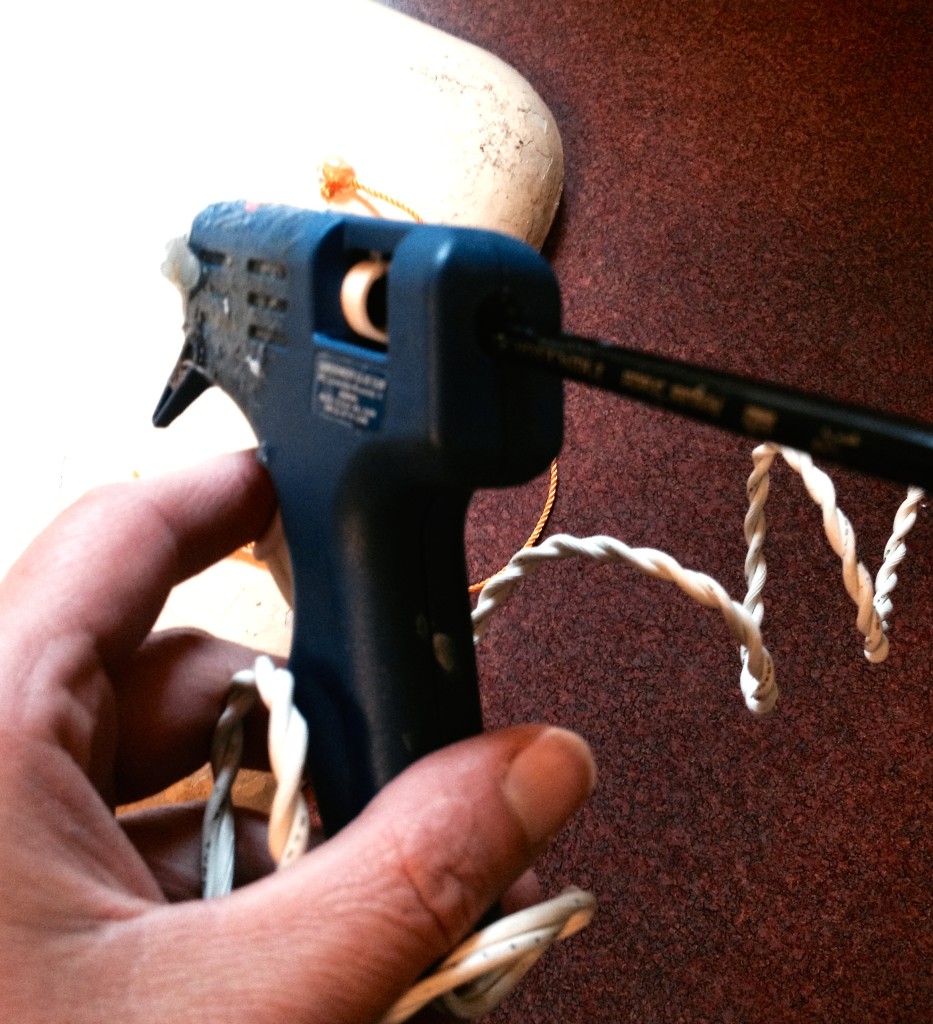 And now this corner of the kitchen has a little more color: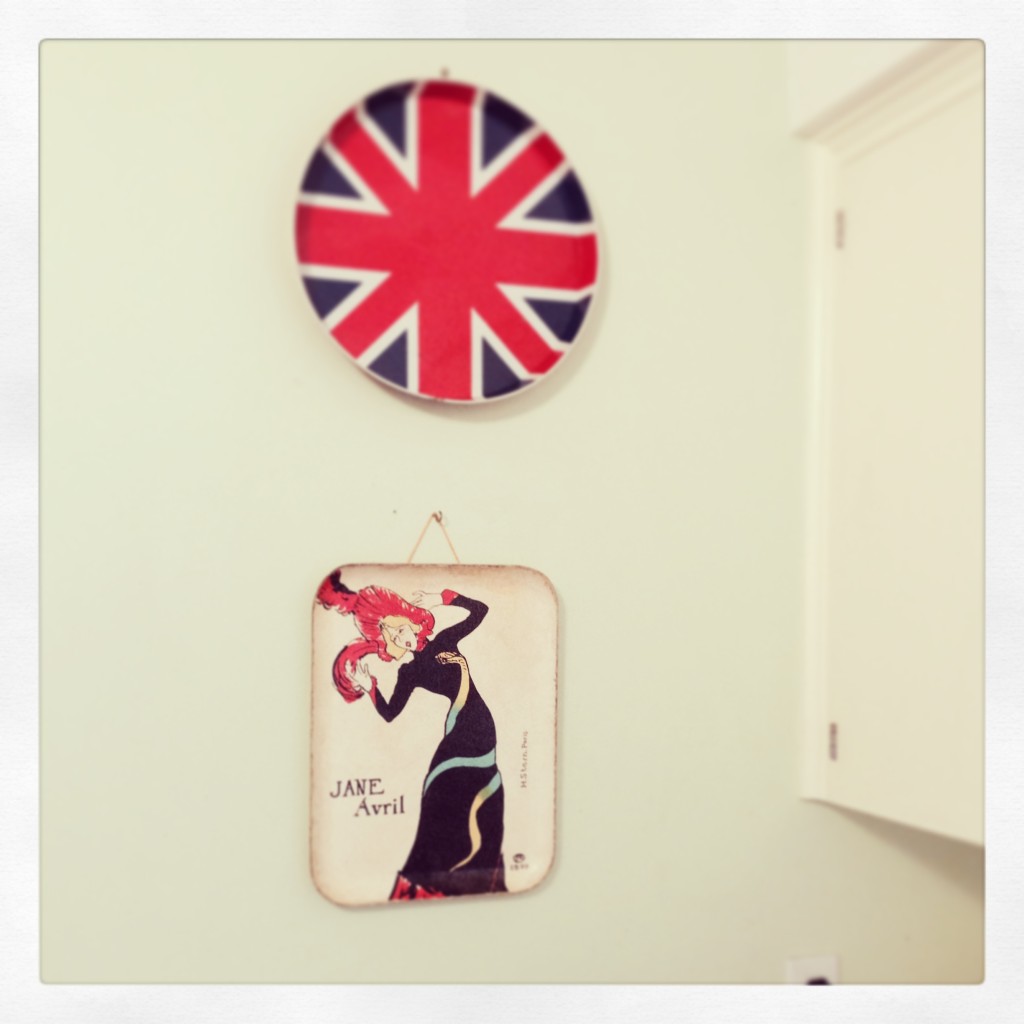 If my possessions break or tear, I will fix or mend them. And when I want a new look, I'll always shop first from the stuff I already own.
It's just the non-consumer way.
Katy Wolk-Stanley