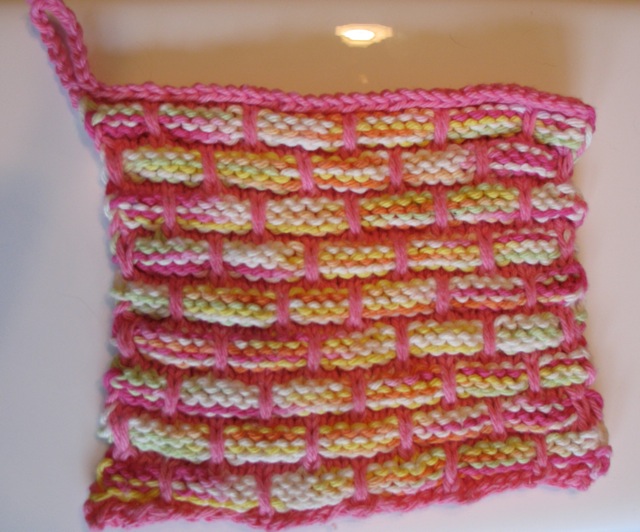 Today is week three in my weekly Monday giveaways, and today's offering is a hand knit dish cloth. I'm sure there's a better name for it, (and I know that the Japanese call them "Tawashis") but I'm uncertain what that might be. This dish cloth is perfect for wiping down counters, children and wayward husbands. 😉 I have three of four of these, and they're a great alternative to germy old sponges, not to mention a whole heck of a lot more attractive.
At this point you might be saying "Why Katy, I never knew you were such a talented knitter!" but you would be sadly ill informed. My sister Jessica is the crafty one in the family, (she gets all twitchy if she doesn't have a project in hand.)
To enter to win, just write your name in the comments section below. I will randomly choose a winner at midnight on Wednesday, August 4th. U.S. residents only, please enter one time only.
Good luck!
Katy Wolk-Stanley
"Use it up, wear it out, make it do or do without"
P.S. I think the dish cloth kind of looks like Oregon, which is cool.