I wrote a post in 2008 describing what I called my Non-Consumer Living Room, but I thought I'd write up an update as much has changed. (By the way, you can click on the photos for better detail.)
Here's the before. Very sedate, to the point of humorless. Like maybe your grandmother would really, really enjoy it.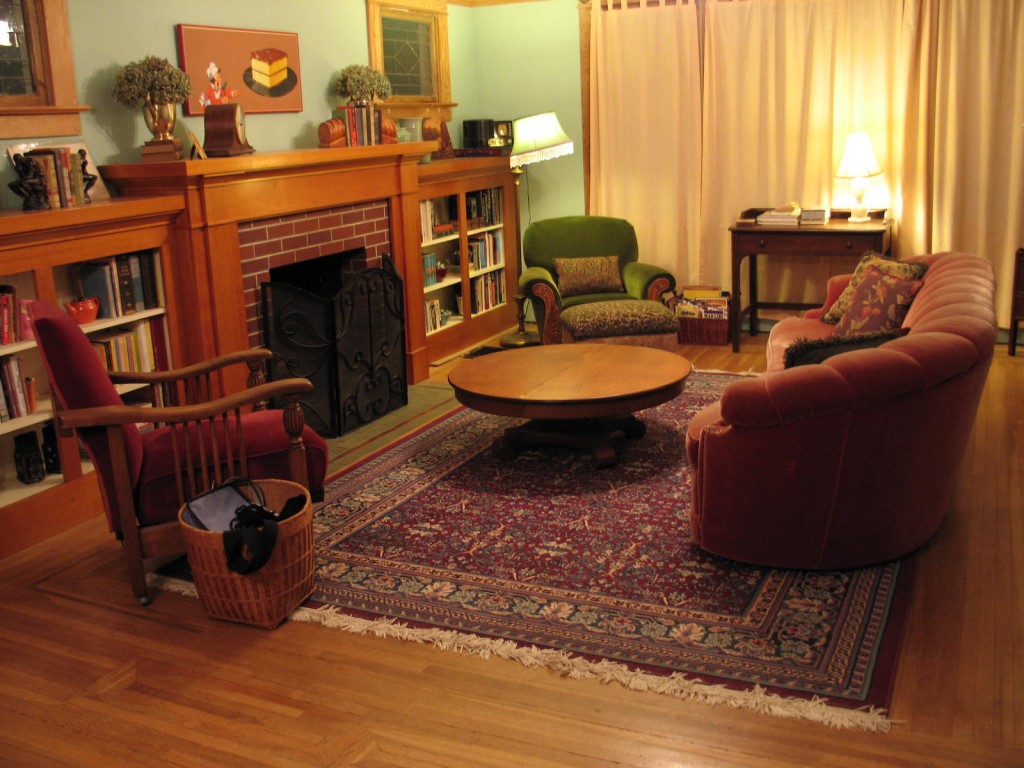 And here's the after of my living room today. A bit more fun with a more varied color palate: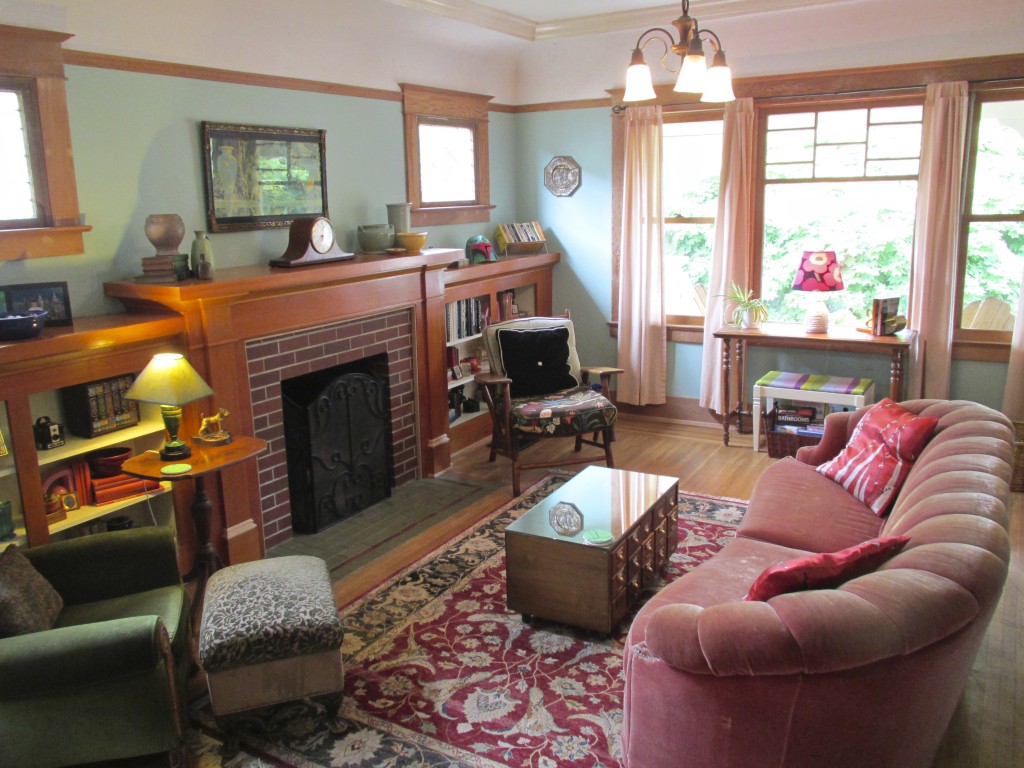 What's different?
The place holder acrylic rug was replaced by a $40 Goodwill hand knotted wool rug.
The too big coffee table was replaced by my library card catalog table.
My Jane Austen desk was moved into the dining room and replaced by my curbside find console table.
My Tastykake painting was replaced by my estate sale $18 Maxfield Parrish print.
The juts-into-the-room fireplace screen was pushed into the firebox, which is simply better.
The not-actually comfortable Morris Chair was replaced by my vintage Goodwill handmade hickory chair.
The classically sedate alabaster lamp was replaced by my Goodwill Alderesque lamp with made-from-a-tote-bag Marimekko shade.
What happened to all the old stuff? Either it found a new spot in the house or it got sold on Craigslist, baby!
Of course, no room is ever really finished. My styles and taste changes, plus it would be boring to ever stop tinkering with my house.
Boring!
Boring.
Are you a put it in place and never change it person or are you like me and enjoy the process of evolving a room? Please share your thoughts in the comments section below.
Katy Wolk-Stanley