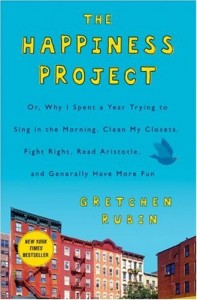 It's time again for Non-Consumer Mish-Mash, where I write a little bit about this and a little bit about that.
The Never Ending Quest for the Perfect Glasses
I wrote last week about how my 14-year-old son has passed over to the land of the blurry, and is now in need of prescription glasses. The optical store that's connected to his vision clinic wanted $250 for the glasses my son picked out, which set off my "I can do better than that" alarm.
My husband took him that afternoon to Costco in search of glasses that wouldn't break the bank, but my son found nothing that met his discerning taste.
Two days in Seattle added up to a break in this errand, but Sunday dawned anew on the 2010 great glasses search. I was going through the Sunday paper, when I came across a JCPenney advertisement that promised "Two Pairs of Glasses for $88!" The only Portland JCPenney is located in a mall that's right next to a different Costco from the one my husband went to, which in my mind equalled running this errand and getting it over with.
Sadly, this was not to be the case, as the JCPenney optical department is closed on Sundays. (Deep breath Katy, deep breath.)
My son did find a pair of Costco glasses that met his approval, but the cost added up to $98. Yes, a bargain when compared to the hefty $250 price tag of the first pair, but still $10 more than two pairs from JCPenney. And I do want to get him a backup pair.
So I will dedicate the time to take my son to the mall one day after school this week, and hopefully put this errand to bed. I will buy him the Costco pair if JCPenney proves unsuccessful, and then I will also try out an online source for the backup pair.
This is why I have minimal interest in simple living blogs from people without kids, because that existence is an entirely different beast. Let's see them try that whole minimalist, car free, my life is a zen experiment thing with four days a week sports practices, dental appointments, homework supervision and the challenge of healthy meals kids will actually eat.
Amateurs!
Addendum: I am aware that life is complicated for one and all, not just those with children. Please do know that I wrote the above paragraph thinking it was funny, which apparently was not the case. I could erase my words and pretend they never happened, but I'm going to keep them in as proof positive how very flawed an individual I am. I do my best, but my best is far from perfect. (A line I've actually used with my kids.) Thanks to everyone who shared their reaction to this paragraph with me.
You're all keeping me on track and hopefully socialized enough to leave the house now and then. ♥
365 Days of Photography from The Frugal Girl
Kristen, over at The Frugal Girl has put together a new blog which will simply publish a photo a day from her life. She describes this concept as such:
"Each day I publish a new photo of whatever happens to catch my eye. You'll find food, people, and lots of everyday, ordinary things in my photos. Because I think that beauty is everywhere… you just have to look for it."
Click HERE to take a look at Kristen's wonderful photographs.
The To-Do List That Sank The Titanic
I am currently reading Gretchen Rubin's The Happiness Project, which chronicles the writer's year long project to pore through research related to happiness and then apply these concepts to her own life.
One of the things that Rubin did at the beginning of her project was to write down a five page long to do list. Five pages! I am not a huge list writer, mainly because I like to think of myself as someone who doesn't need this kind of structure. (Really though, I don't want the accountability of my unfinished tasks in writing.)
Rubin describes some tasks as "Boomerang," meaning that dealing with the initial task then brings about another. (Like going to the dentist for a cleaning, and then going back for a filling.)
Today is the first day in two weeks that my kids are in school and I am home from work. I am looking around my house and seeing stacks of unsorted papers, piles of stuff I listed on craigslist, but have yet to sell and a general sense of disorder and mild filthiness.
Time for a to-do list. It might not add up to five pages, but it sure isn't going to be a half page either.
First on list? Take kids to 2:45 dental appointment. I'll cross my fingers that it won't be a boomerang errand.
And by the way, this book is two days overdue at the library, so I guess I need to add "Finish happiness book" to my list.
Katy Wolk-Stanley
"Use it up, wear it out, make it do or do without."