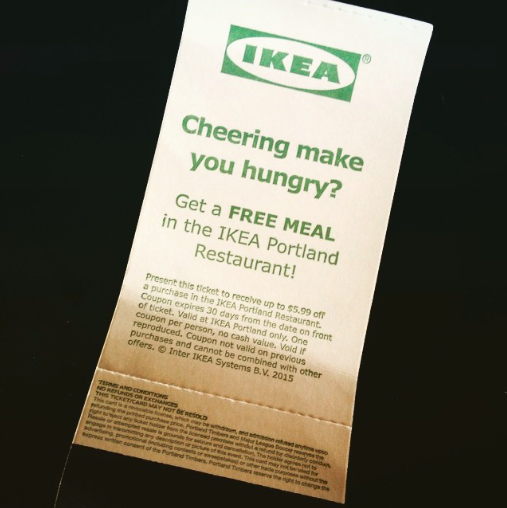 It's time for another Non-Consumer Mish-Mash, where I write a little bit about this and a little bit about that.
Celebrity Homing
I was reading through the Sunday paper this morning when I came across the syndicated Hot Properties column which features celebrities selling their insane multi-million dollar estates. It's my guilty voyeuristic read, and it always reminds of Ed Begley Jr. who lives in a normal upper middle-class neighborhood. This is both for environmental reasons, as well as keeping his expenses in check in an industry where actors can rake in millions of dollars one year, and nothing the next. I remember reading that he made this choice partially in order to pick and choose his roles, and not be forced to sign onto bloated and terrible productions simply for the money. (No millionaire-files-bankruptcy narrative for him!)
The one celebrity sale that caught my eye this morning was Rhea Perlman and Danny Devito's sale of their 14,579 square foot house which includes:
"A projection room, living, family and dining rooms, an office, an art studio, a bar, a den, a gym and a wine cellar. There are also five bedrooms and seven bathrooms." Bah, blah, blah . . .
Hold up there, partner. Five bedrooms? In 14,579 square feet? Umm . . . my 1,800 square foot house has four bedrooms, plus an unfinished upstairs space that could easily be converted into a fifth.
Odd.
Addendum: I just found out that Ed Begley Jr. is building "North America's greenest, most sustainable home." and documenting it on a web series. I guess he wasn't unable to resist a bit of celebrity lifestyle inflation after all.
Driving Miss Katy
My 17-year-old son is learning to drive, which means that we're on the road a lot more than normal. Instead of minimizing driving whenever possible, we're looking for any and all excuses to get behind the wheel. He's finally gotten to the point where I can unclench my sphincters trust his in-town driving, so we took the frightening, yet all important step yesterday to brave the freeway. At first I thought we'd just do a small amount, but he ended up driving all the way to Mt. Hood, where we dropped in on my father and step-mother at their cabin. In all, he logged 3-1/2 hours of freeway/highway, for which I am very proud. Almost worth the paltry two hours we spent at the cabin.
He's taking a community college driver's ed class, which then proctors the behind-the wheel DMV exam. My favorite part of this class is that if he passes, he'll be given the DMV paperwork which can then be swapped for the actual license. But he has two (two!) years to bring it in and it make it official. This is important to me because my insurance agent quoted me a horrifying extra $1000 per six-months to add him onto our plan. (And this is with the discount for good grades and the official driver's ed class!)
Yes, that actual license can wait.
I Spy-a an Ikea Coupon
My husband and son have season tickets to the Portland Timbers soccer games, which is normally not part of our frugal life. However, the season tickets come with free tickets to reserve games, which feature younger players, but are apparently fun to attend. I noticed my husband's spent tickets on the dining table yesterday, and an upside down one caught my eye.
Why?
Because it featured the word "free," which is my kind of fun. Specifically a coupon for a free meal at Ikea, up to $5.99! (Sadly the second ticket had a coupon for a tires, which was much less exciting.) I went and checked all the tickets and found that half featured this coupon.
Meatballs for everyone! Except me. I like the salmon.
Katy Wolk-Stanley
"Use it up, wear it out, make it do or do without."