Like The Non-Consumer Advocate but wish that you had a bit more visual information? Well then, today's your lucky day!
Here's our dinner from last night. Homemade calzones filled with broccoli, Tillamook cheddar cheese and chopped ham. (Inspired by large bunches of 99¢ broccoli at The Grocery Outlet.)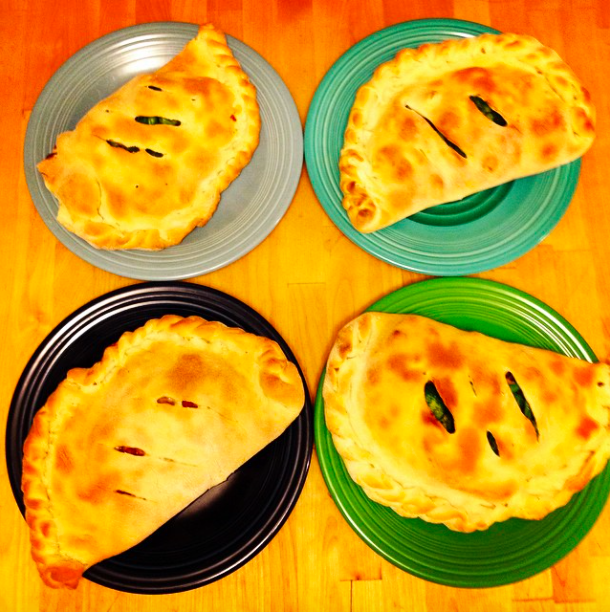 On my walk home from dropping our car at the mechanic's, I came across this poor lovelorn table: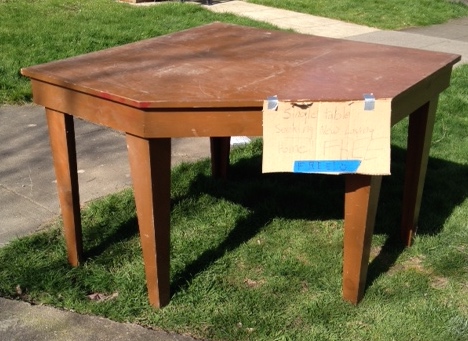 Single and ready to mingle!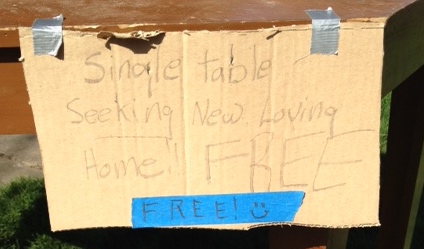 I did drop off a few too-scrappy-to-donate items at this textile recycling receptacle outside the Albina library. (Doesn't it look like the next incarnation of tiny house living?)
The company is Gemtex, and here's a link to frequently asked questions about their business model.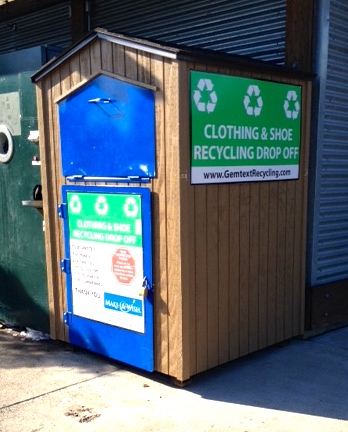 I like that they'll take "even a single sock." I wish I'd known that last week when I was KonMari-style decluttering my wardrobe.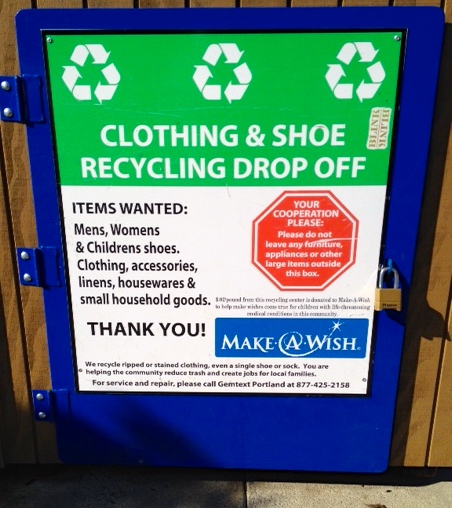 Don't believe that my stuff was too scrappy for even a veterinary donation? Check out the huge hole on this fitted sheet: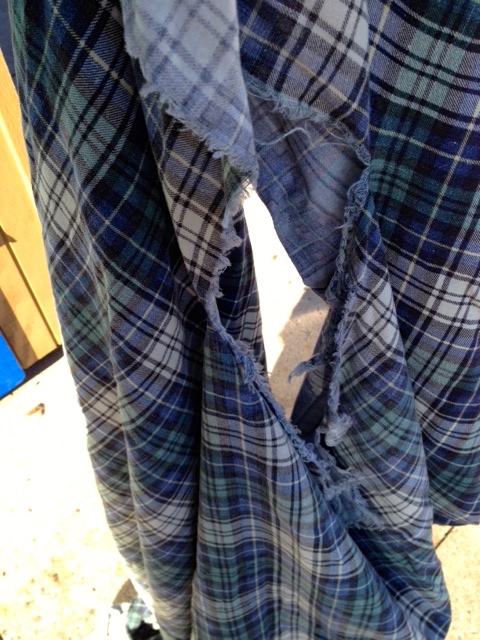 I also Goodwilled a bag of miscellaneous stuff left behind by the people who just vacated one of my mother's guest cottages. Nothing worth keeping, but I was happy to take the tax deduction.
I was somehow able to resist this one-of-a-kind hand crocheted pillow. (Although I kind of loved the hanging balls.) It looks like something a set decorator would snap up for a crazy cat lady set.
Enjoy the pillow, it comes with a dozen fully grown cats!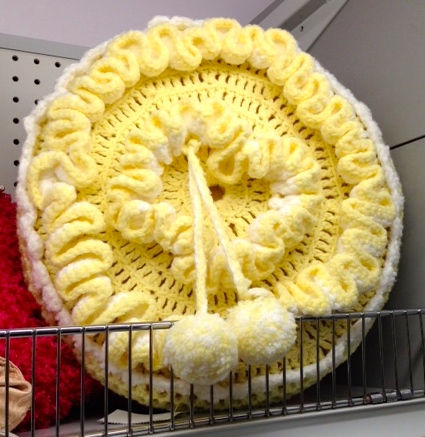 I had a sad and somewhat embarrassing moment at The Grocery Outlet yesterday when I had to put back a half-dozen packets of ham after discovered they cost $5.49 each, not the 49¢ that I had thought they did.
Seriously though, am I the only one who reads this sign as 49¢?!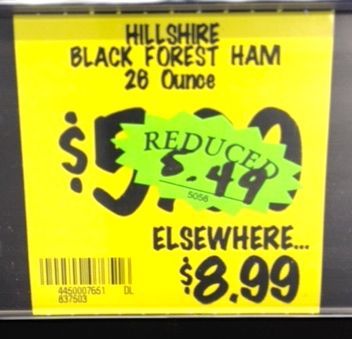 So there you go, lots of visual imagery, and a glimpse in the intense glamor that is my non-consumer life!
Katy Wolk-Stanley
"Use it up, wear it out, make it do or do without."