Frugality is a daily theme in my life which permeates every fiber of my being. This may sound duller than dirt, but regular Non-Consumer Advocate readers know that I find joy and satisfaction in crafting a frugal lifestyle that supports big picture financial goals such as debt free college for my kids and a comfortable retirement in my paid off house.
Here, look!
I stopped at The Grocery Outlet on my way home from dropping my son at school this morning. For $23 I bought everything in this photo.
Frozen swai fish fillets
Frozen pierogis
Parmesan cheese
2 cans of roma tomatoes
2 bags of granola
2 bottles of mango chutney (yum!)
1 pound of penne pasta
12 yogurts for lunches
1 lemon
1 avocado
6 pounds of organic onions for French Onion soup and to chop for the freezer.
1 container of ranch dip
1 pound of dry garbanzo beans
1 pound of baby carrots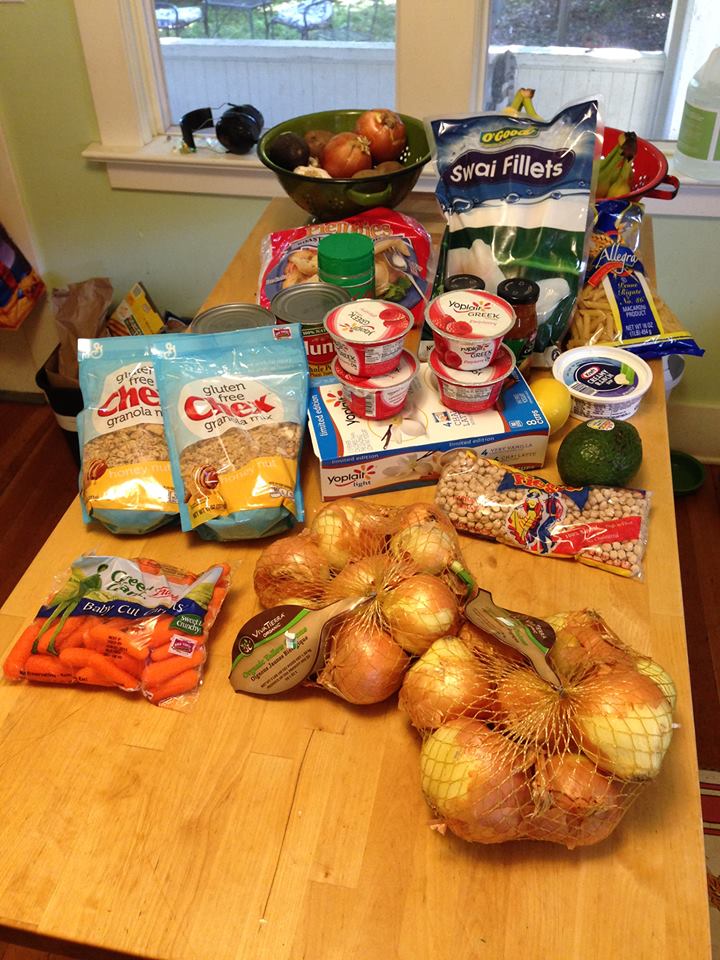 I borrowed my neighbor's pressure washer and spent a few enjoyable hours slicking up my backyard rock wall and brick patio. (I think that using a pressure washer is one of life's most satisfying activities!)
Scummy looking stone and brick medallion, before: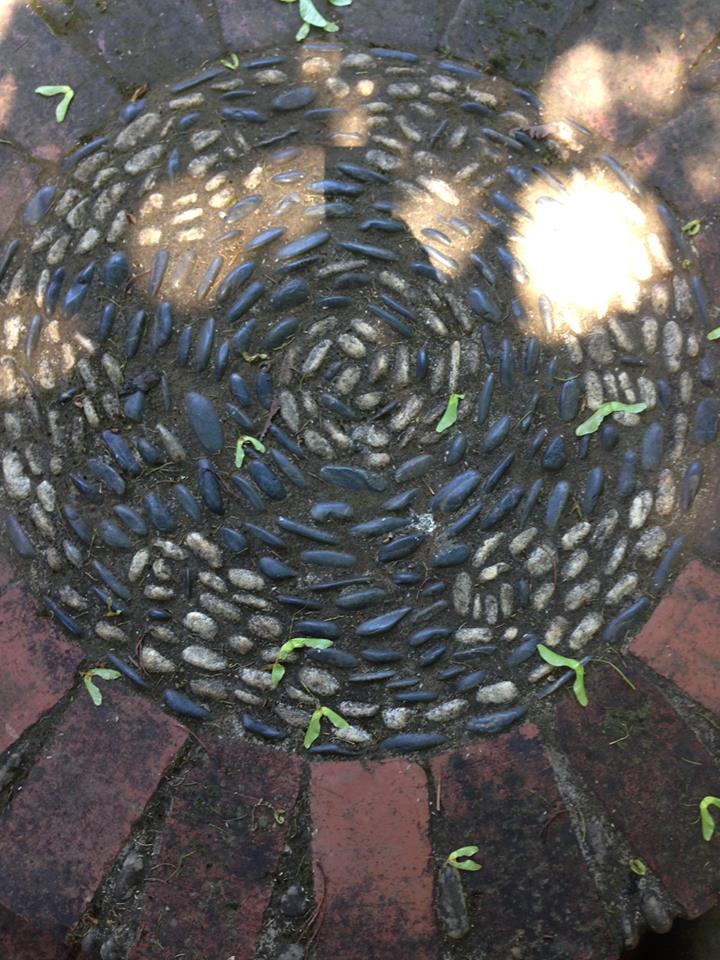 Brick medallion, after: (Sorry the photos are so dark, but my backyard is deeply shady!)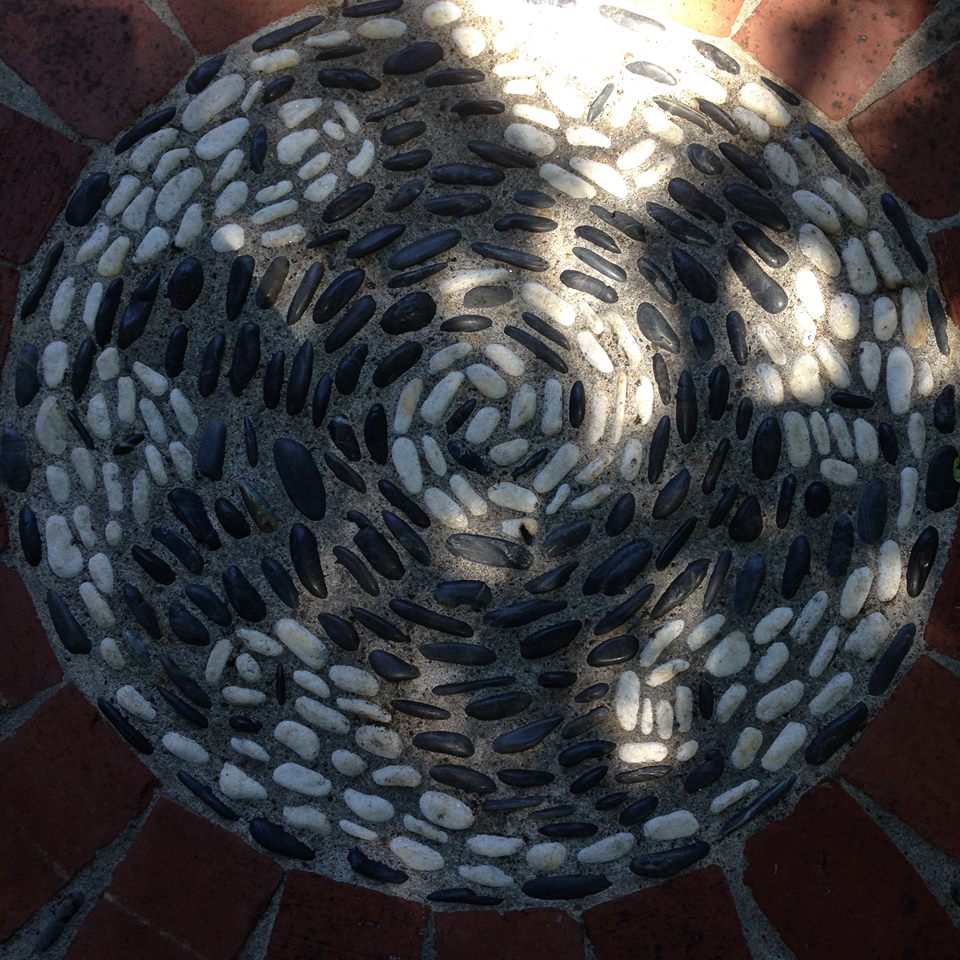 Stone wall, before: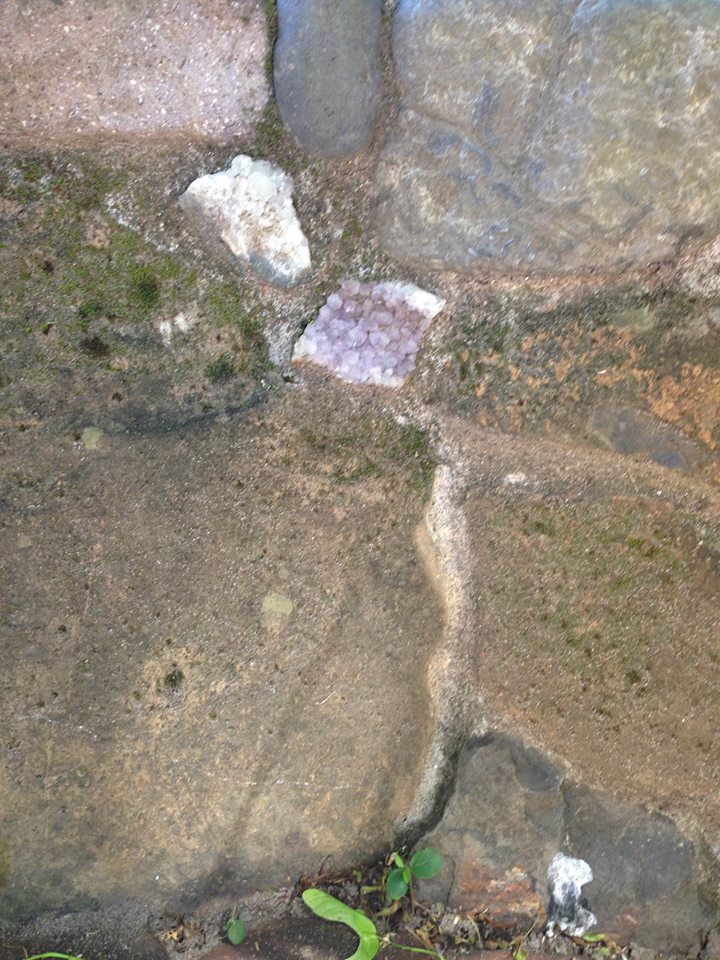 Stone wall, after: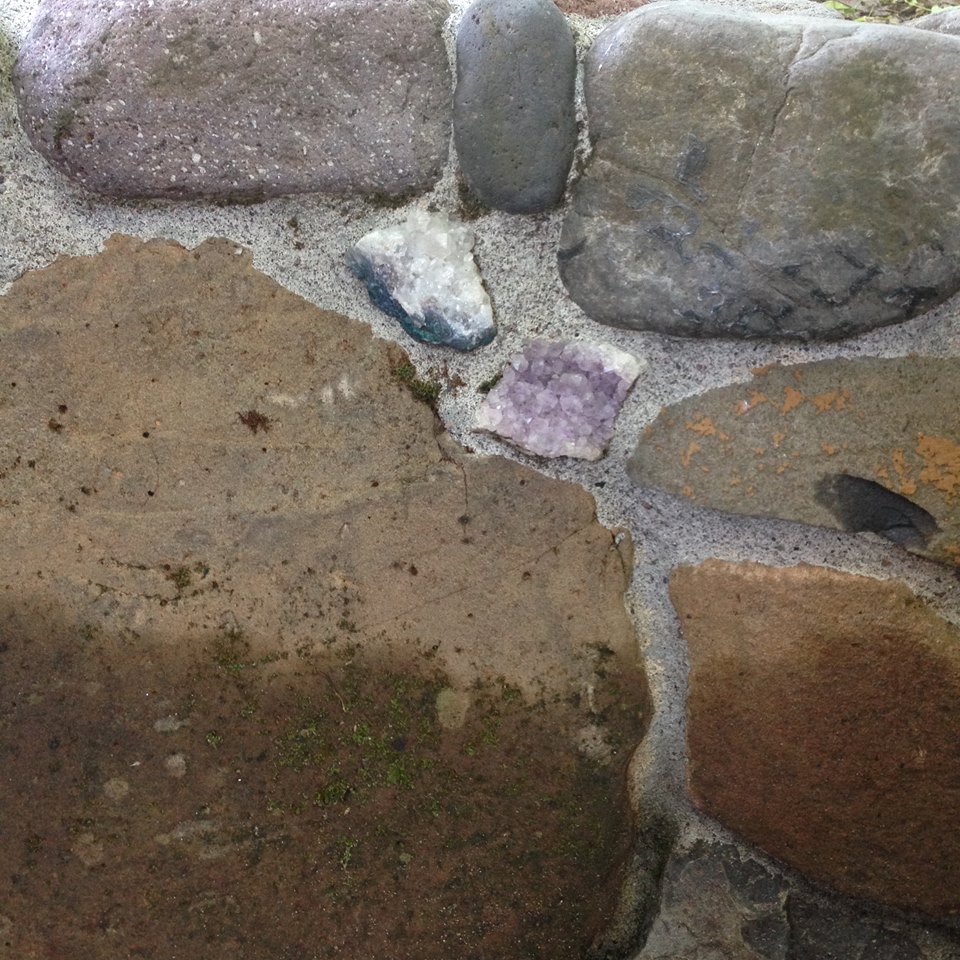 I often write about the treasures that others consider to be castoffs, and it would be understandable if you were to worry that I'm a closet hoarder. Fear not, dear readers as there are many an item I'd rather not bring into my home. For example, this eyelash curler which I spied in a parking lot: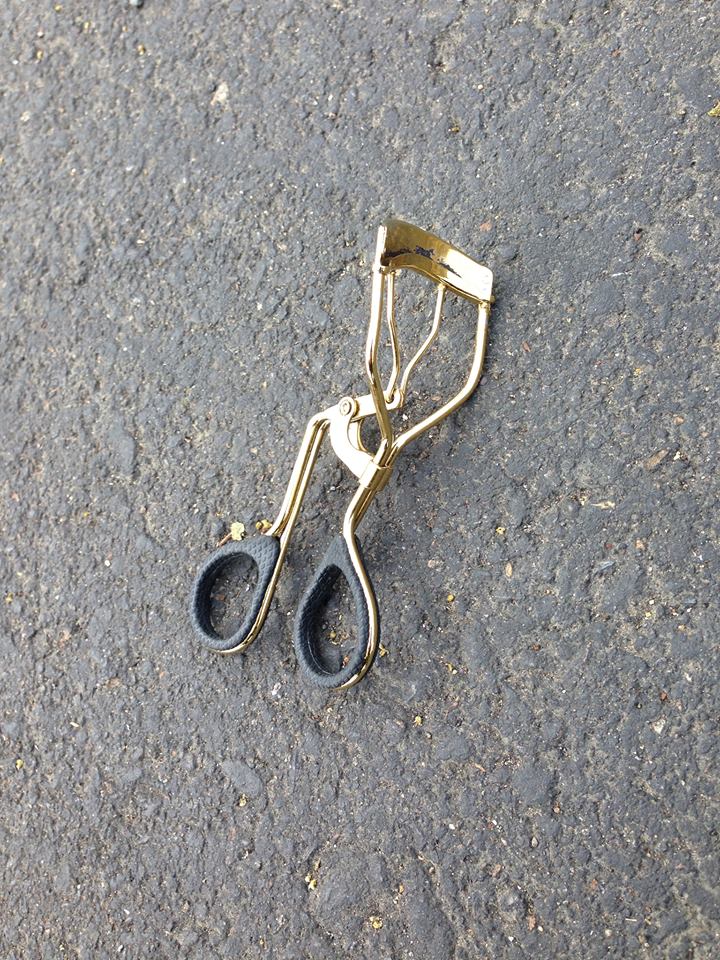 Grating buzzer noise. Not only have I never felt like my life would be better if my eyelashes were slightly curled up, but I'm pretty sure this is a one-way ticket to a nasty eye infection.
Or this pile of free stuff that included a decidedly untempting jock strap: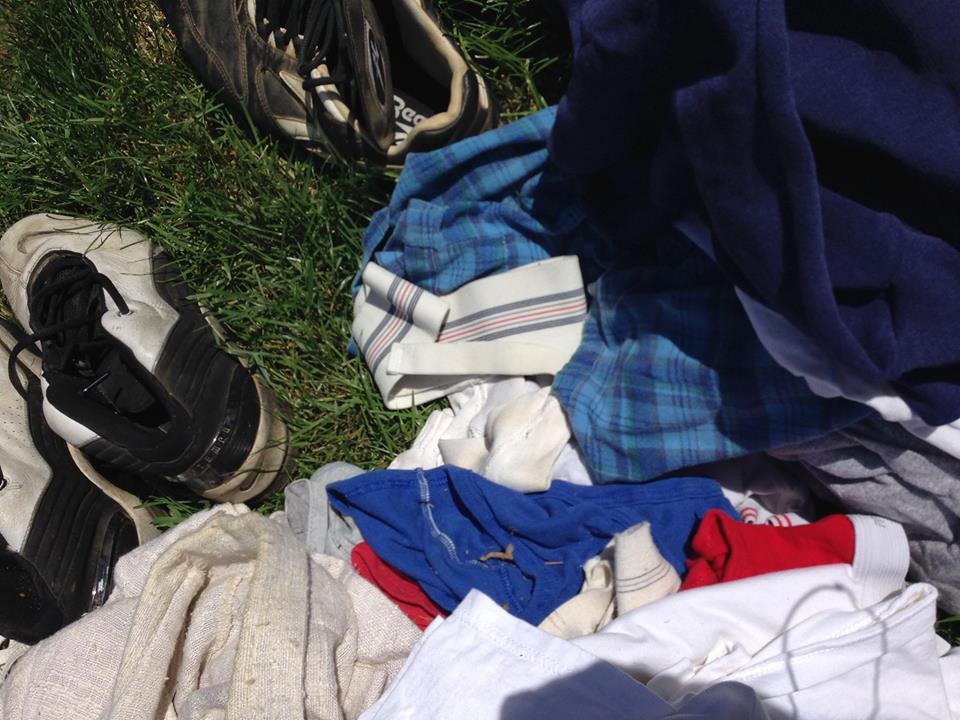 I'm quite sure that bringing this into our home would be what my husband and I would later look back on as "the end of our marriage."
Right now I have half of the onions in the crock pot for French onion soup, (I made a roast on Mother's Day and have been hoarding the beef broth ever since.) and I just put a couple of things on the front porch for Buy Nothing group members to pick up. I'll write up a new Clark Howard article this afternoon and then bake a loaf of bread to accompany the soup.
Yup, frugality is a terrible sacrifice!
Katy Wolk-Stanley
"Use it up, wear it out, make it do or do without."
Click HERE to follow The Non-Consumer Advocate on Twitter.
Click HERE to follow The Non-Consumer Advocate on Instagram.
Click HERE to join The Non-Consumer Advocate Facebook group.
Click HERE to follow The Non-Consumer Advocate on Pinterest.