The Non-Consumer Advocate has a number of different variations. There's the blog proper, but then there's also the Facebook group and my Instagram feed. Sometimes it's personal pictures, but mostly it's stuff related to non-consumerism.
Like this succulent planter I assembled the other day using a vintage McCoy planter I usurped from my mother's house. I filled it with hens and chicks from my garden, potting soil from my dead fuchsias and gravel from an unused aquarium in my basement.
Something pretty for my home without a spending a penny.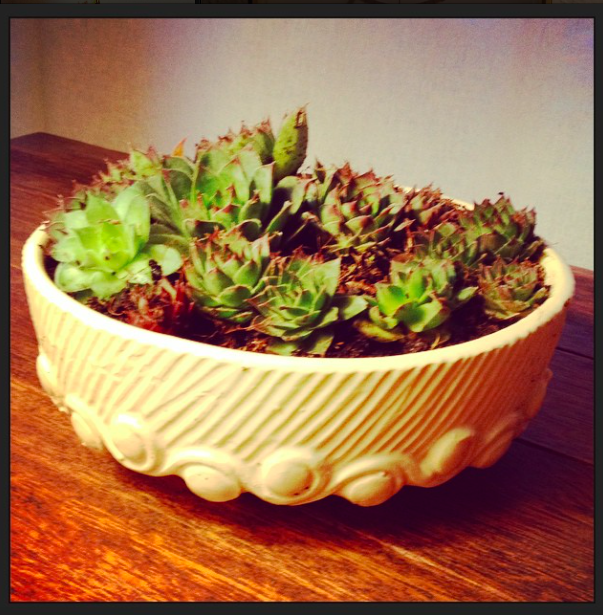 Or dealing with my five open jars of jam to construct some jammy scones.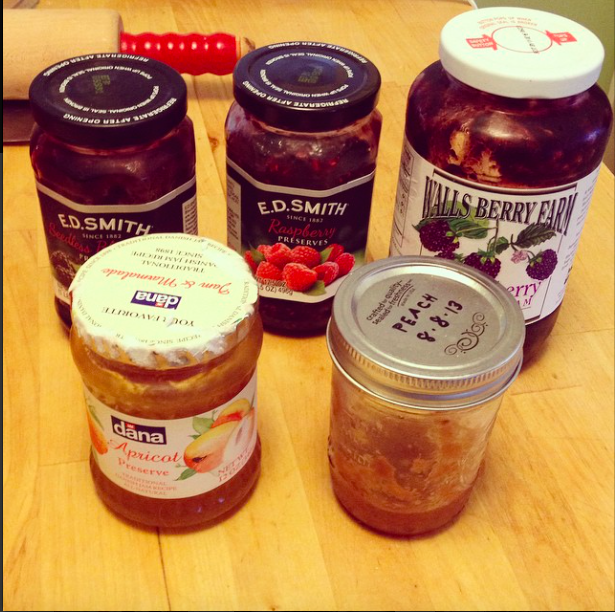 They were absolutely delicious, especially the peach ones. This photo was taken right before I popped them in the oven, so you'll just have to imagine them a bit browner as they were scarfed down before I could get them properly photographed.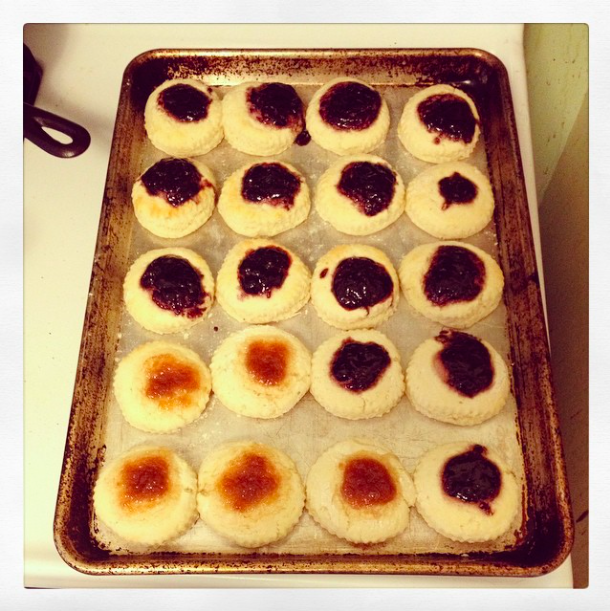 Or this arrangement of rosemary in vintage jars that sits on the table in my entryway. It was just a matter of grouping like items and then snipping a few stems from the neighbor's overgrown rosemary bush. (With permission, of course!) I'm hoping it roots, so I can plant it in my garden!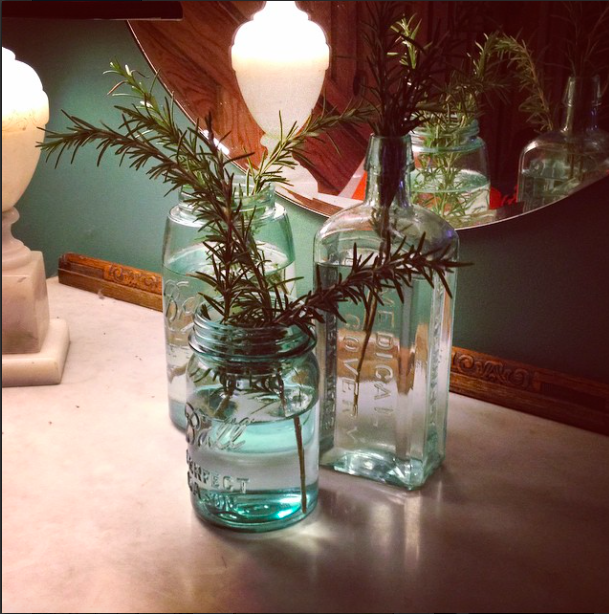 Or when this frugal blogger was craving Japanese food and got out her supplies for a sushi rolling session.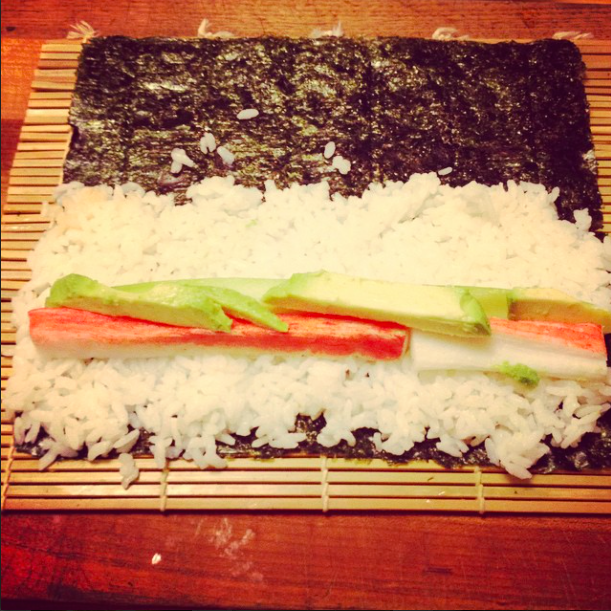 They might have not passed muster with a true sushi master, but they sure tasted delicious and there were certainly no complaints from Casa Wolk-Stanley.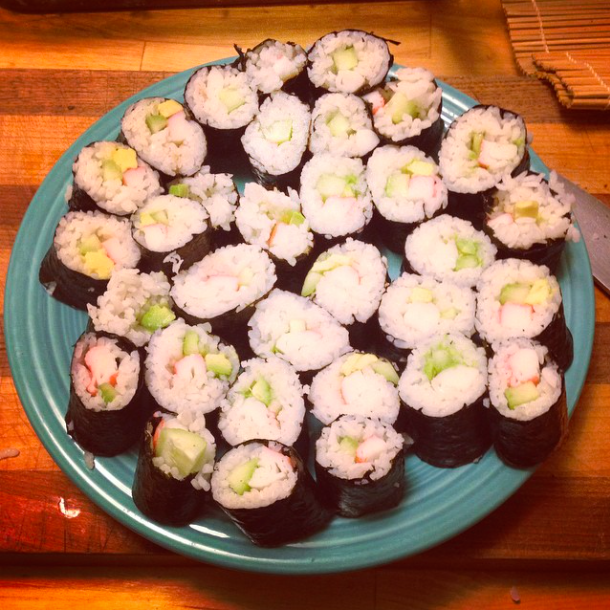 Katy Wolk-Stanley