It's time for another Non-Consumer Advocate photo essay, because apparently it's been awhile since the last one.
First photo is of my hacked bra, which I worked one while watching the newest episode of Grantchester. (Hello, yummy vicar. Oh no . . .  are you shirtless in bed? So sad.)
Both of my go-to bras had become too loose in circumference and I was thinking that I needed to replace them. But then I got the genius idea that I could just reposition a row of the hooks to create a tighter option. Of course, I needed to cover the freshly sewn-in hooks which brought me to my name tape that my mother had made for my 1977 trip to Camp Namanu. Hey, it's works!
This will come in handy if I begin a new chapter in my life where my 49-year-old married self starts to leave my bra in random places.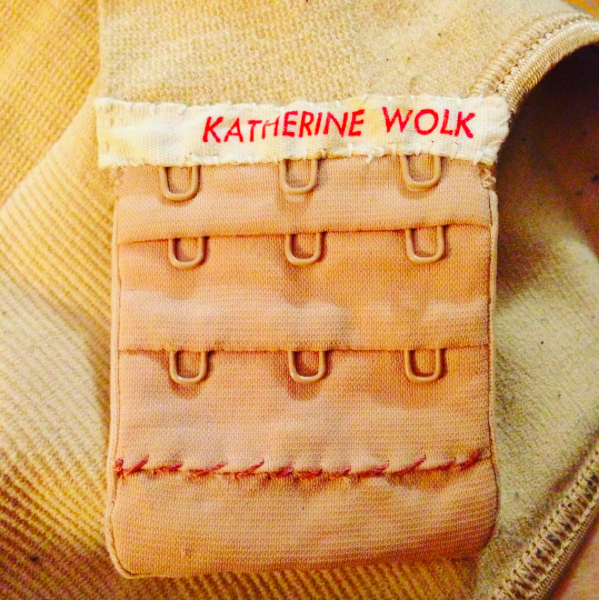 See? You just use a seam ripper (or tiny scissors) to release the widest row of hooks.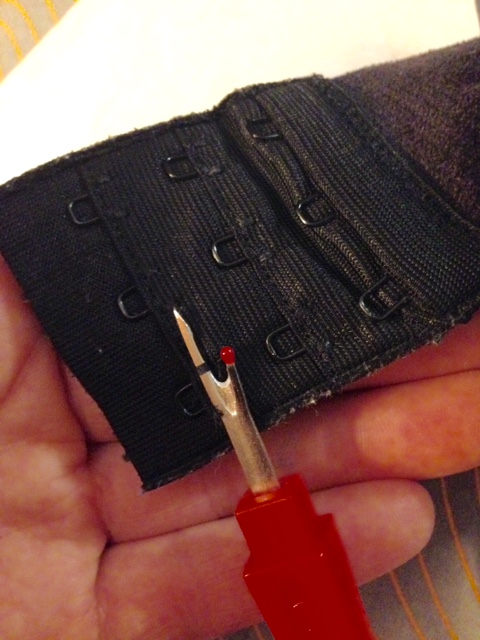 I spent an enjoyable half hour or so cleaning out and reorganizing my kitchen junk drawer. Those containers in the front? They're my adult childrens' school lunch boxes, which I bought on a 2005 trip to NYC. Of course my spacey kids almost immediately lost the lids. Use what you have, people!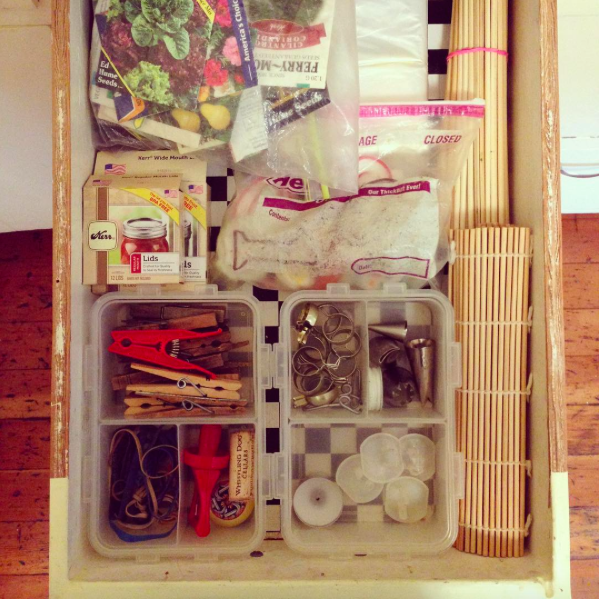 My not so secret dream job is to be a set decorator for period movies. In this movie, these 1970's avocado green measuring scoops are being used while a mother and daughter have a heated debate in their perfectly outfitted 1970's kitchen. Of course, all the appliances will also be the same hue.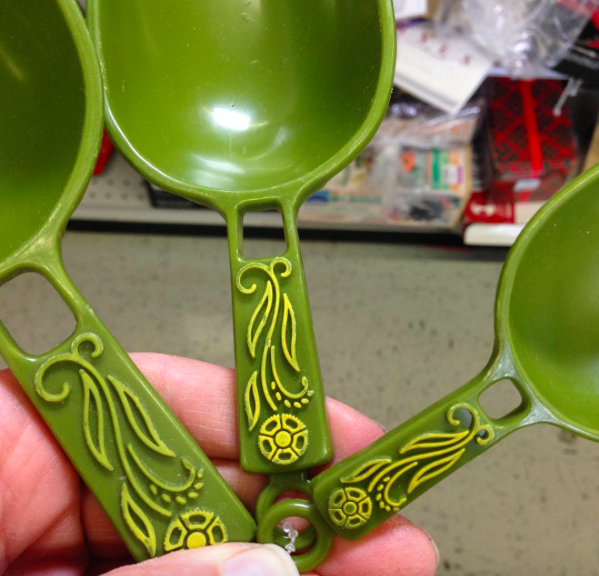 Katy Wolk-Stanley
"Use it up, wear it out, make it do or do without."