Although I really only needed to be in New York City two days last week, I figured it was a huge wasted opportunity to make my free trip so short, so I lengthened the trip to cover Tuesday until Sunday. Of course, The Today Show only paid for a single night in a hotel, but I have a number of New York friends, so scamming a bed was no problem whatsoever. However, mid/late August is a very traditional time for New Yorkers to flee the city for locales both cooler and less stinky.
It meant that even though I had places to stay, I did not have much in the way of company.
However, I lived in New York City from 1988-1990, so I felt very comfortable being on my own. Unfortunately, it means that almost all of my photos are of me, taken by me.
Except when I hung out for a single afternoon with my friend Greta, who is both beautiful and knows which buildings to stand next to: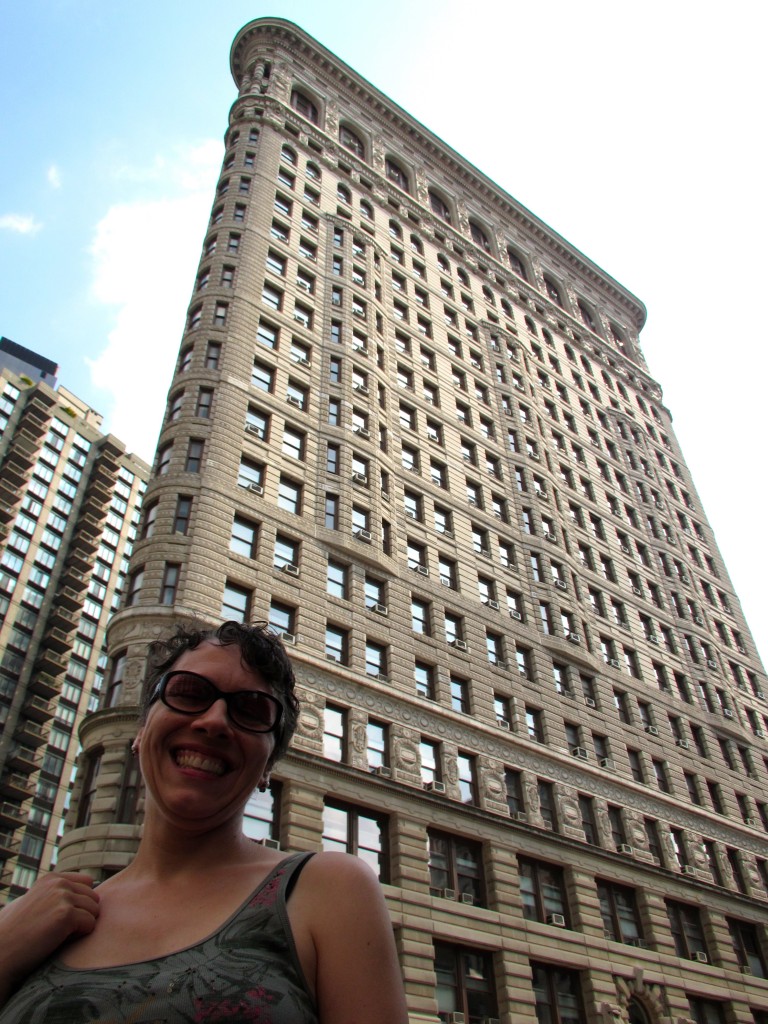 And like any true friend, she'll even snap a picture of me posing with celebrities: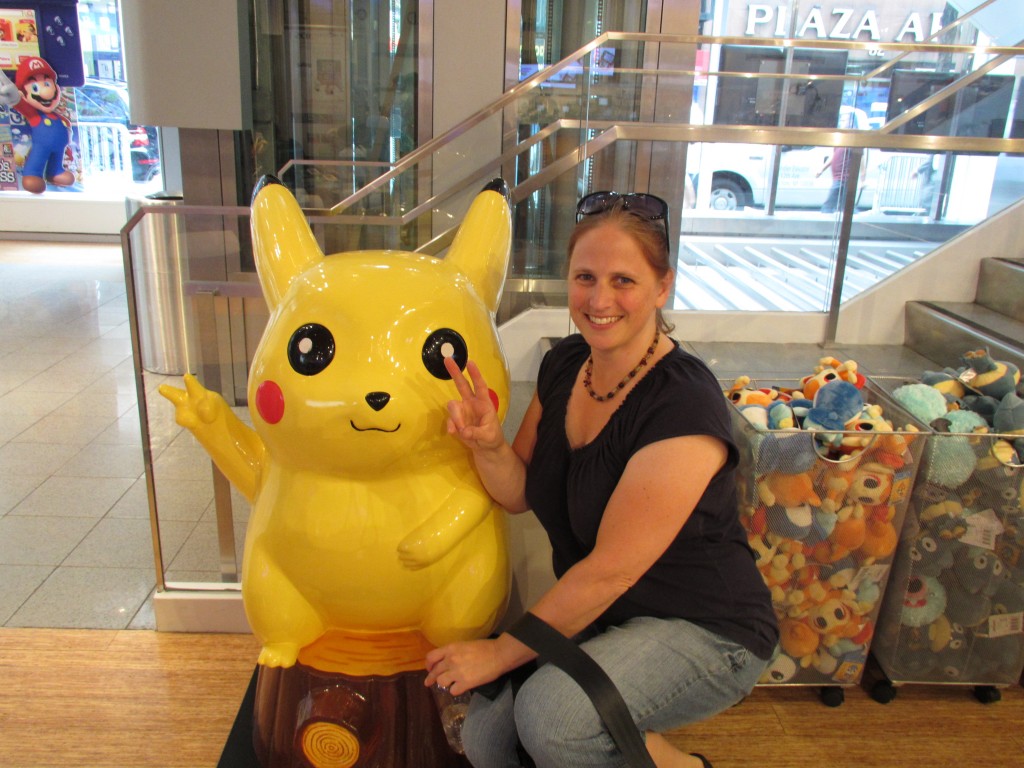 But mostly, my photos were like this . . . Katy at Washington Square Park: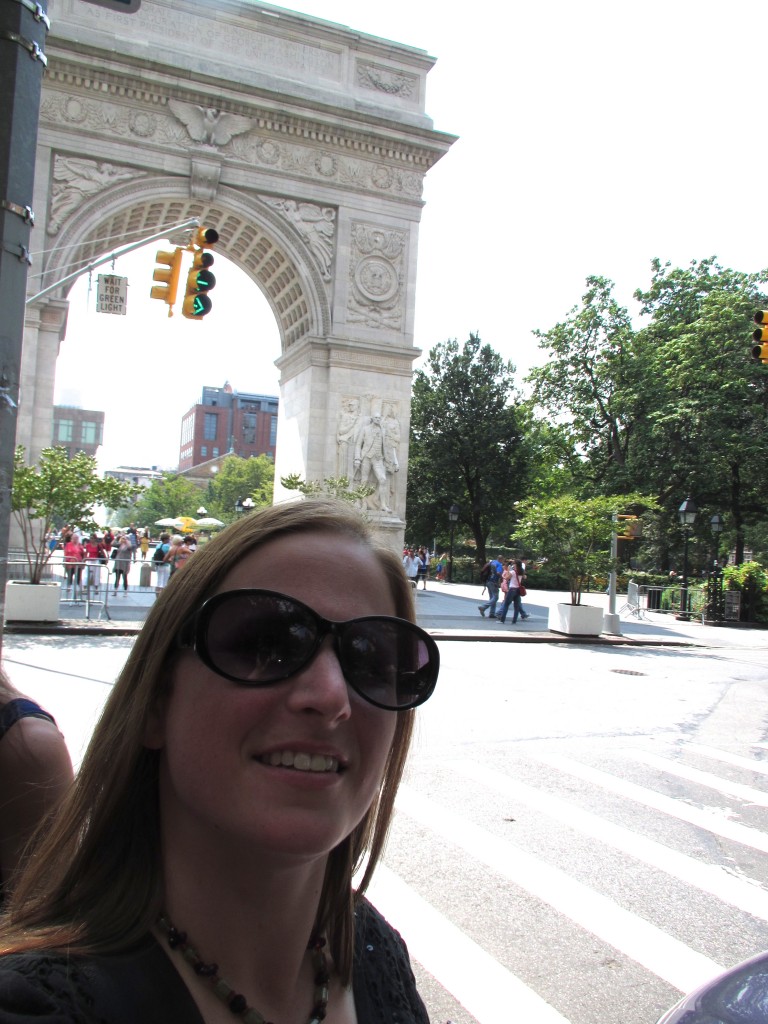 Katy at Times Square: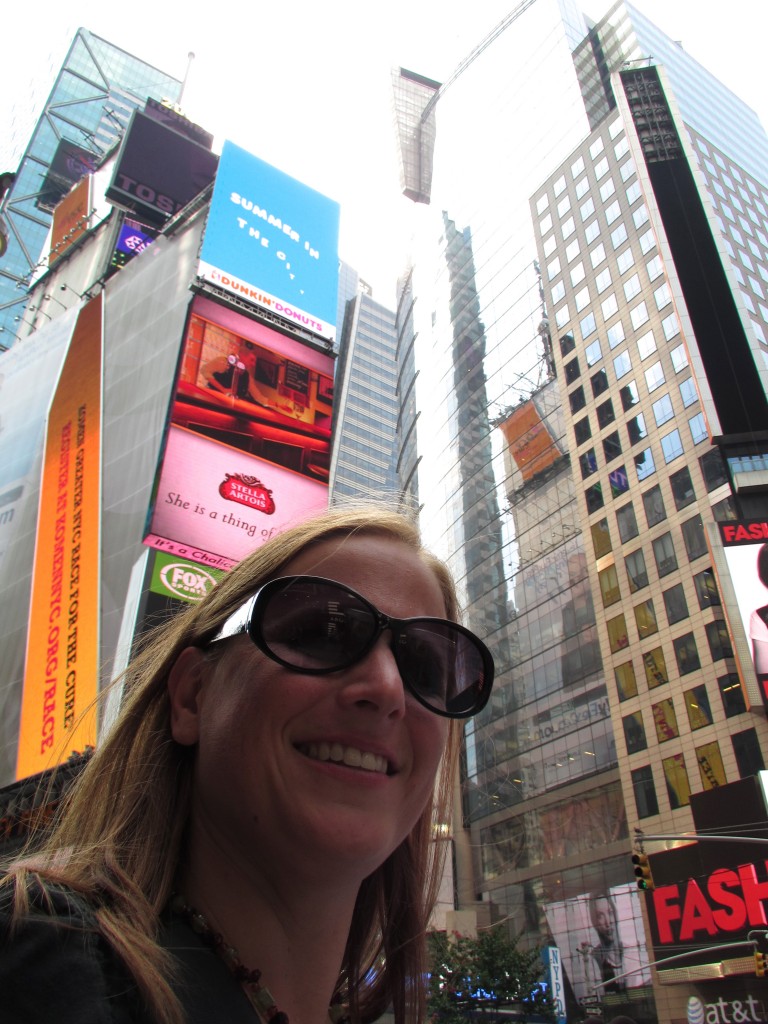 Katy at Rockefeller Center: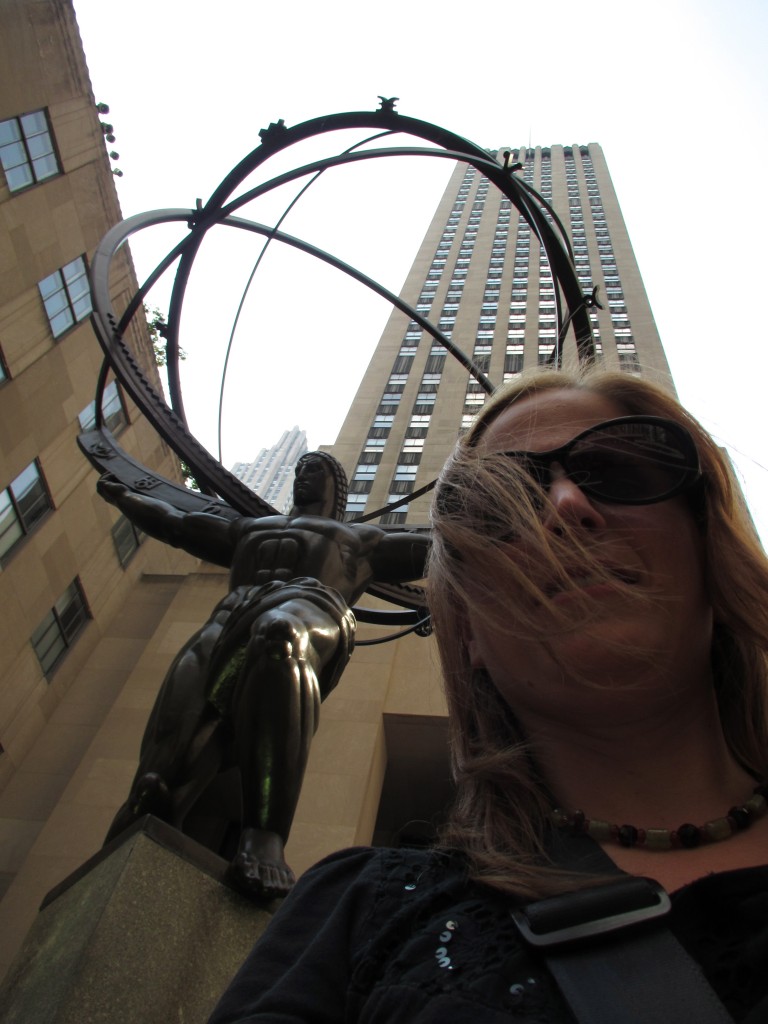 Katy at The Metropolitan Museum of Art: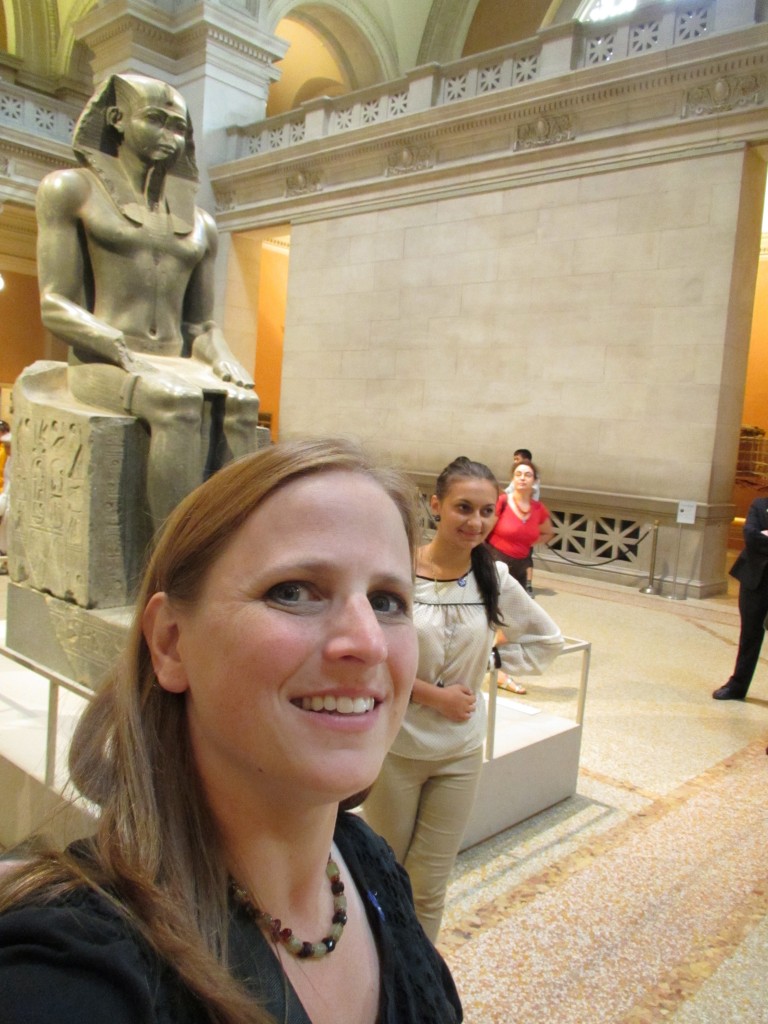 Luckily I had scheduled adult play dates each evening. Like dinner out with the delightful Gretchen Rubin: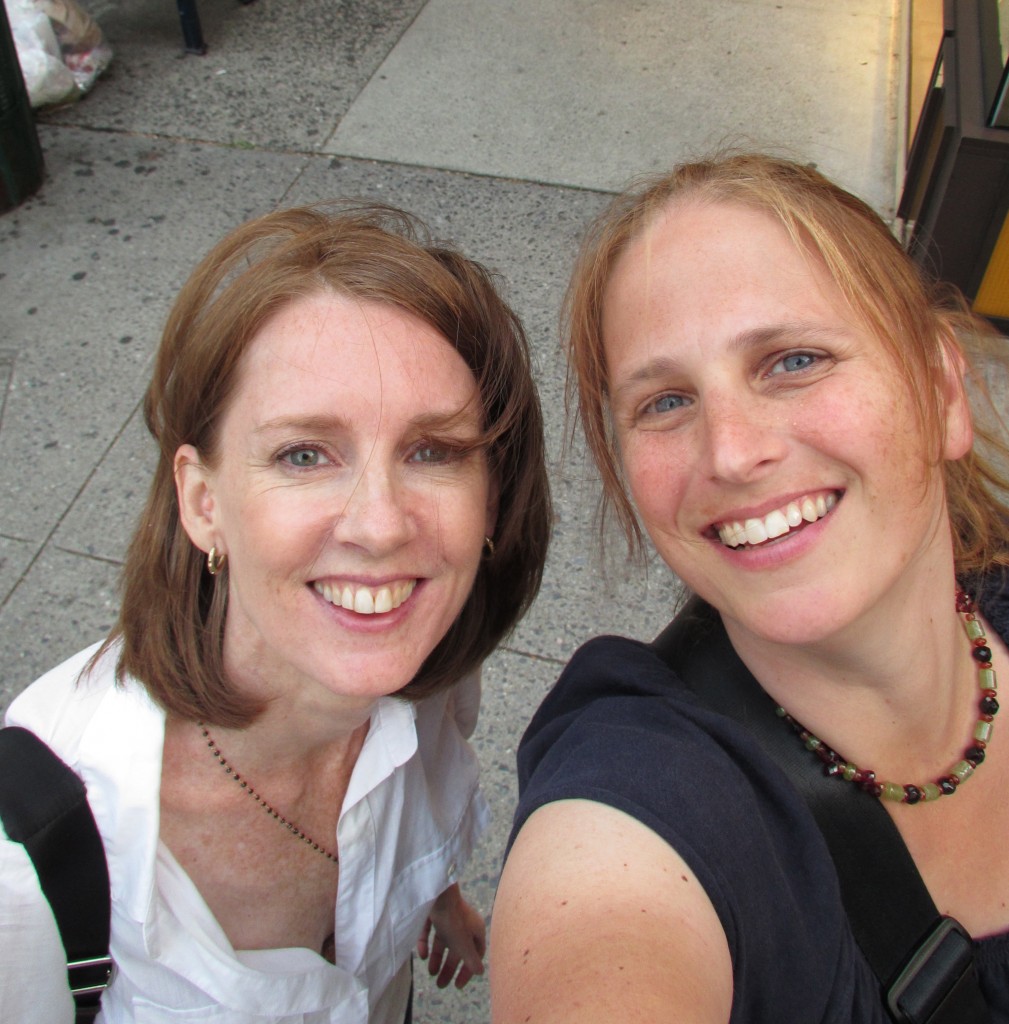 And then a dinner with my friend Marie Javins which although undocumented, was still thoroughly enjoyable. (Marie is an incredible blogger, and you should CLICK HERE to see why!)
But the weekend was dedicated wholly to visiting my college friend Jennifer in New Hampshire. But when I went to Penn Station to buy my train ticket, I was presented with the unwelcome news that the train had bafflingly sold out, and the next one didn't leave until the next day! After a round of deep breathing and frantic phone calls, I decided to purchase a train ticket to Boston, which was leaving in half an hour. (I was unable to get ahold of Jennifer, so I had to just trust that she would be okay with driving 2-1/2 hours to pick me up!) Which is how this photo op presented itself:
Katy in Boston: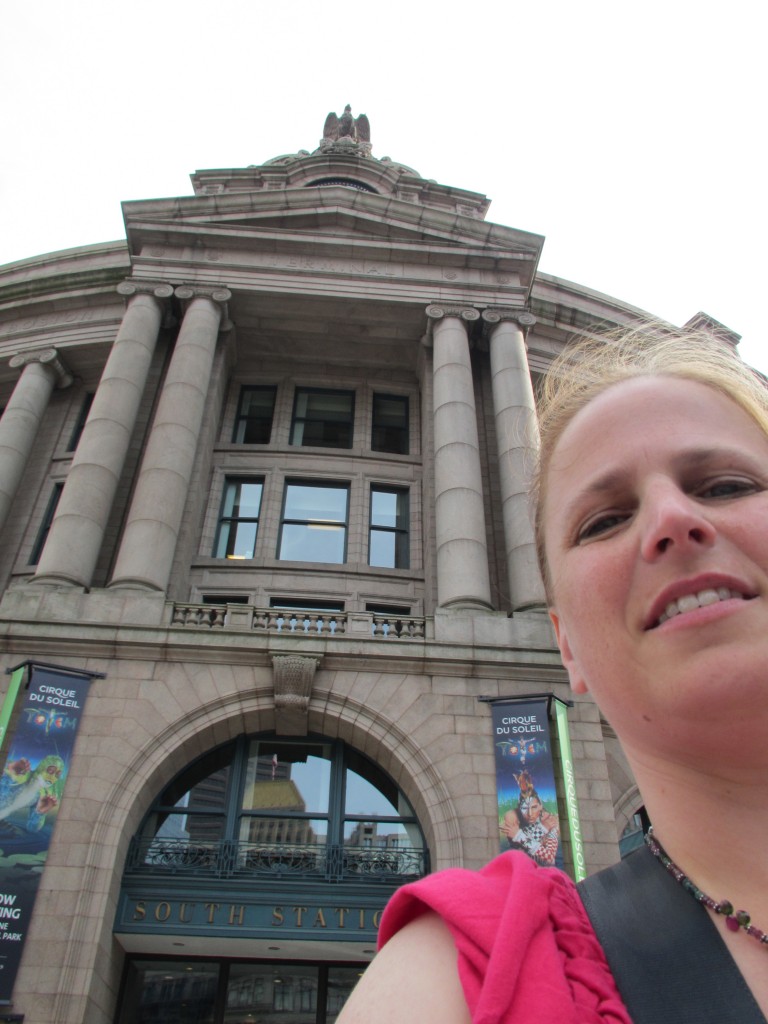 Luckily, Jennifer and I share a love of adventurous traveling. (We once spent an entire winter traveling through Mexico and Guatemala and have stories that would make your grandmother faint dead away!) We took advantage of the snafu to bum around downtown Boston and slurp down oysters at Ye Olde Union Oyster House.
Saying goodbye to my dear friend was hard, as we simply do not get to visit enough. You can see it in our eyes here: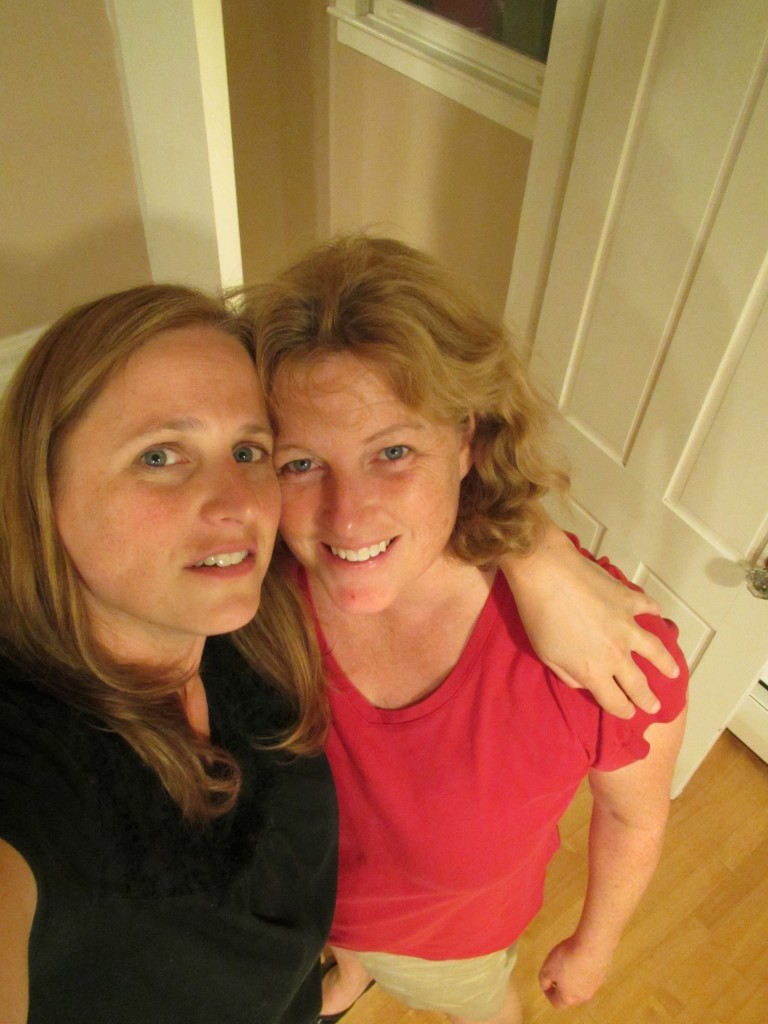 I made up for the surprisingly expensive $133 Boston train ticket by slumming it back to New York City on a $30 Greyhound bus. (I sat next to a Polish tourist who became quite snugly when he fell asleep, although it completely  innocent. 😉 )
I actually loved being on my own in New York, as it's quite freeing to not have to consider anyone's travel tastes except my own. (I am quite content to walk for hours without any true destination, skip lunches and wander though The Met ignoring important art to then stare too long at lesser pieces.) But it was also great to have dinner dates each and every night.
Alone, but not lonely.
Katy Wolk-Stanley
"Use it up, wear it out, make it do or do without."
Click HERE to follow The Non-Consumer Advocate on Twitter.
Click HERE to join The Non-Consumer Advocate Facebook group.
Click HERE to follow The Non-Consumer Advocate on Pinterest.