If a picture says a thousand words, then today's blog post is 10,000 words of frugal and visual goodness!
I found this photo in a library book, and I'm kind of in love with it. So fun and kicky, with its nod to Andy Warhol. I'm suddenly picturing a set of three pendant lights with Campbell's soup can shades. Maybe painted gold on the inside for extra glow. Do you remember the commemorative Warhol Target soup cans from last year?
So cool!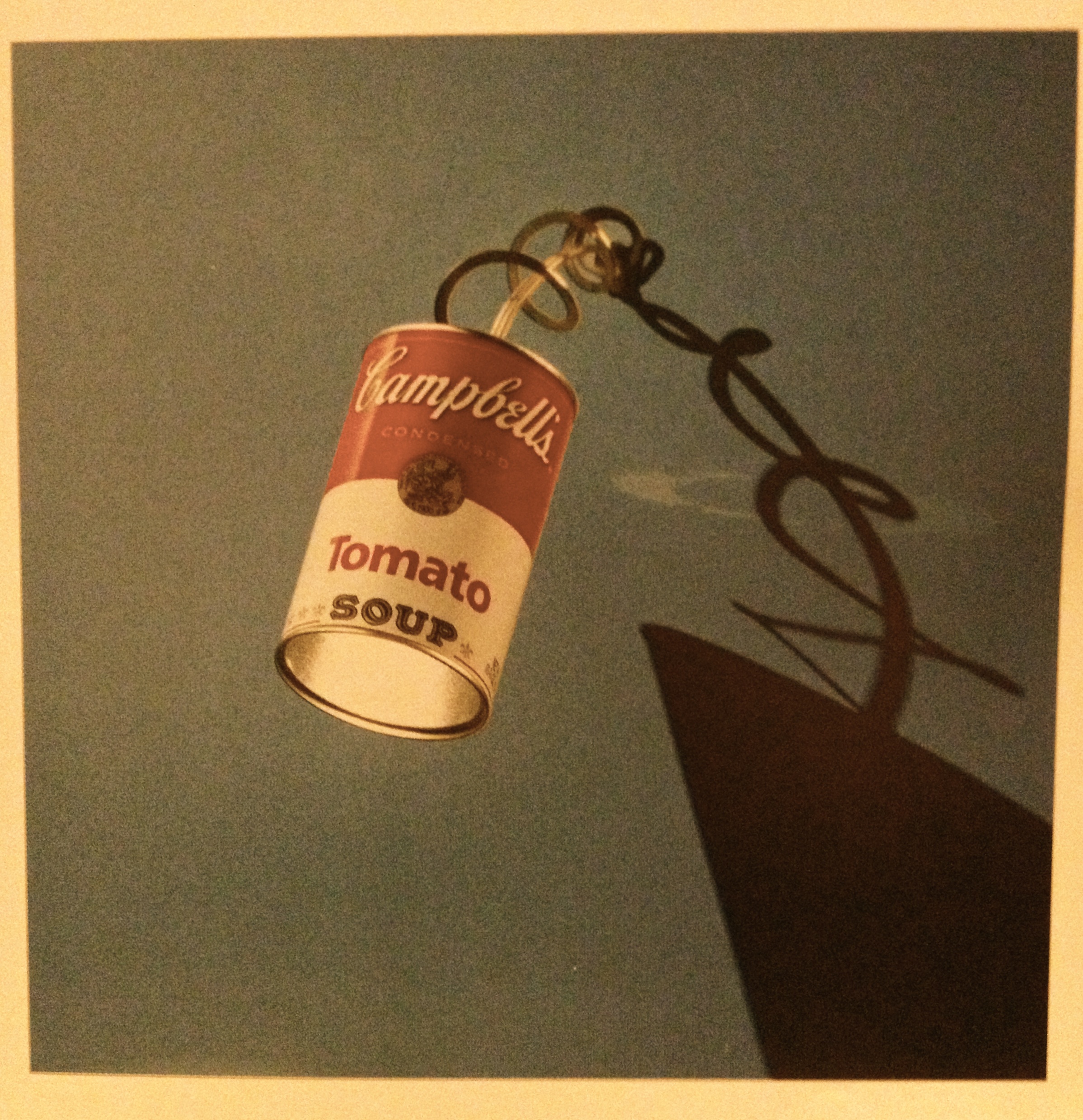 I bought these vintage Pyrex bowls at Goodwill last week and have already resold them on Craigslist. These were so shiny and pristine, (obviously always washed by hand) and the buyer was ecstatic to add them to her collection. However, it confused my husband, as he thought I was selling our bowls, which we use on a daily basis.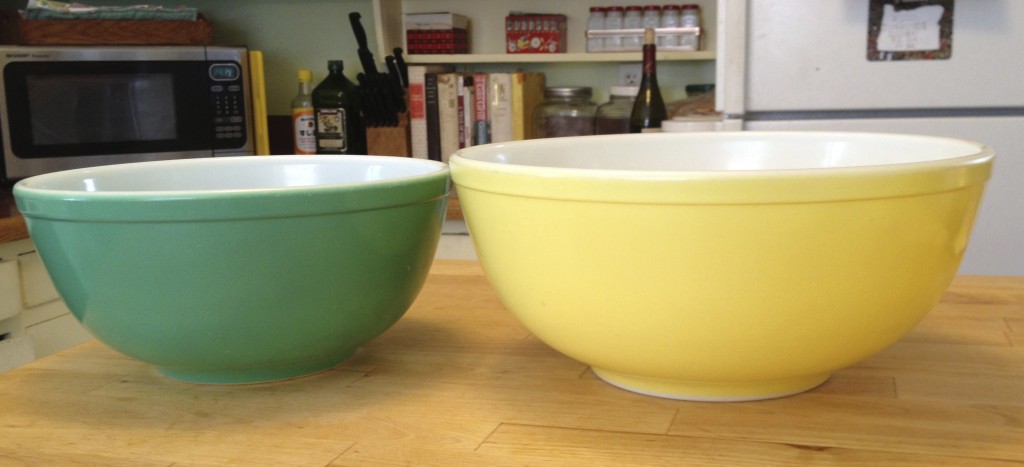 My friend and neighbor Lise is going to help me put a new zipper in my son's school backpack. And what's a better than her "Make Do & Mend" mug? I almost stole it.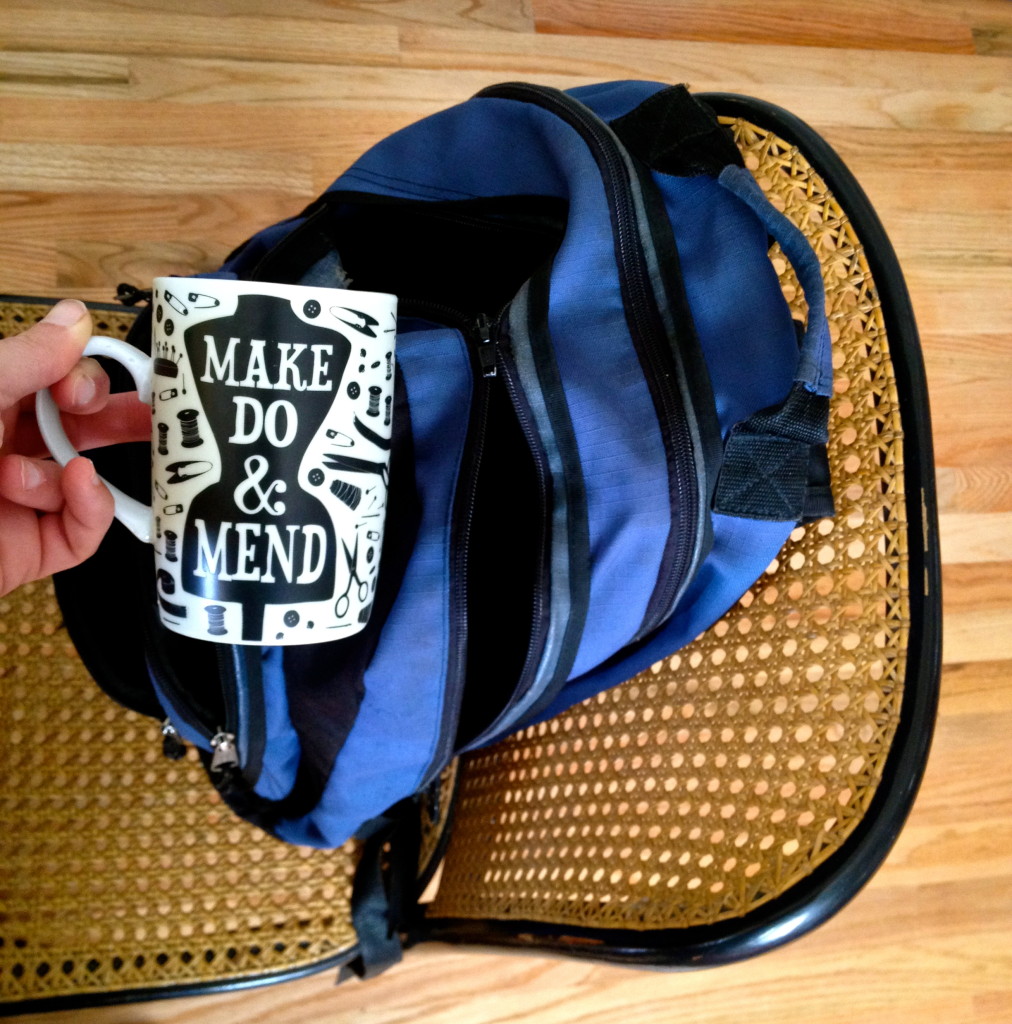 Yesterday was International Talk Like a Pirate Day, which did not go unnoticed at my house. And since Krispy Kreme Donuts gives a dozen free donuts for those who come in both talking and dressed like pirates, we had no choice but to pirate up an hit the road.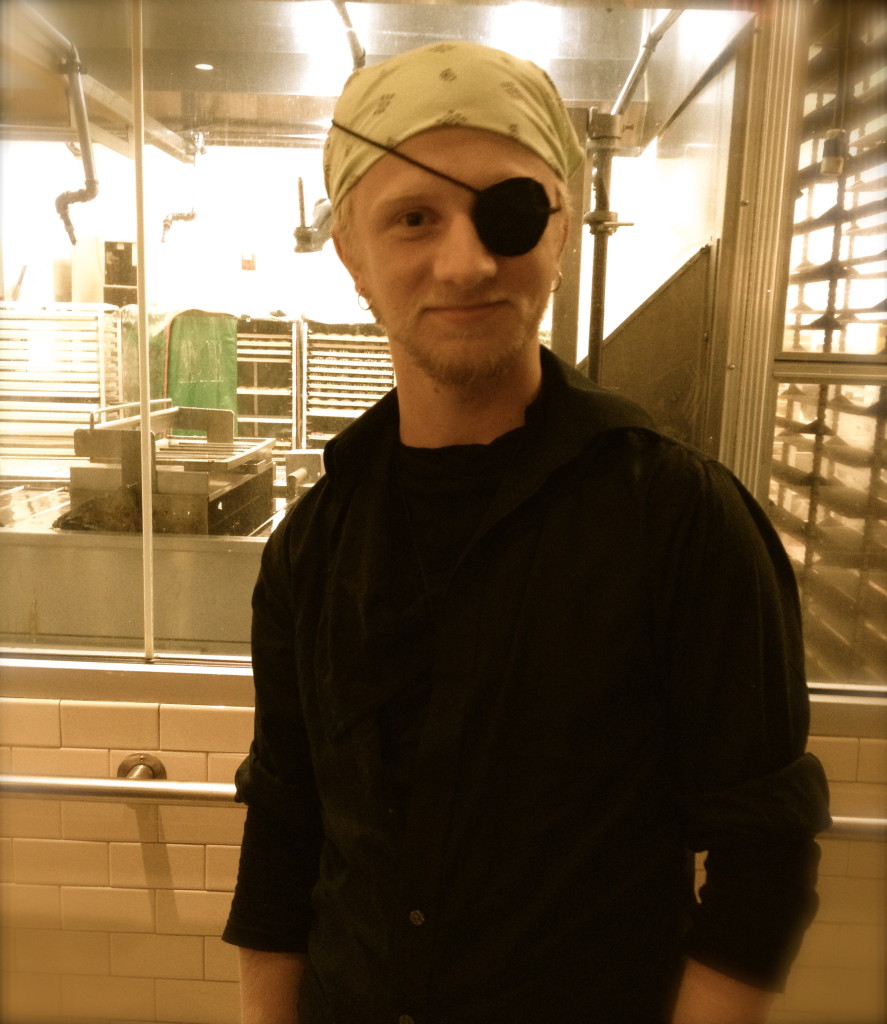 Hello . . . free donuts!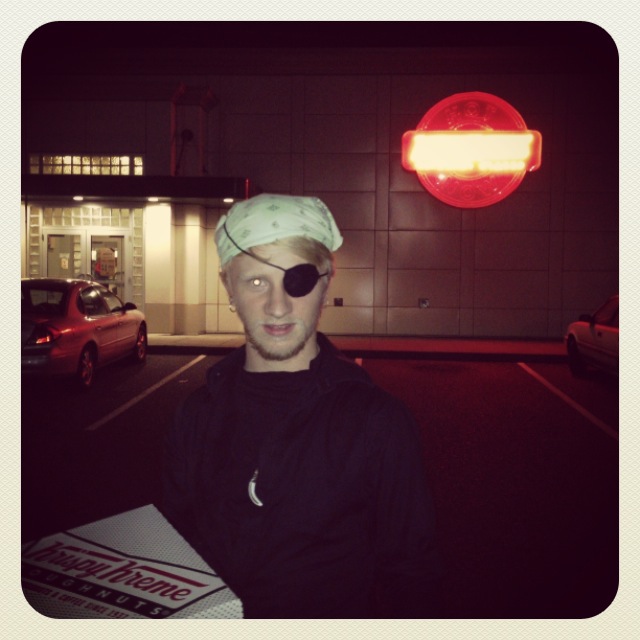 This is my friend Lise, buying bulk honey at Winco. And yes, she brought her own container. She's cool that way.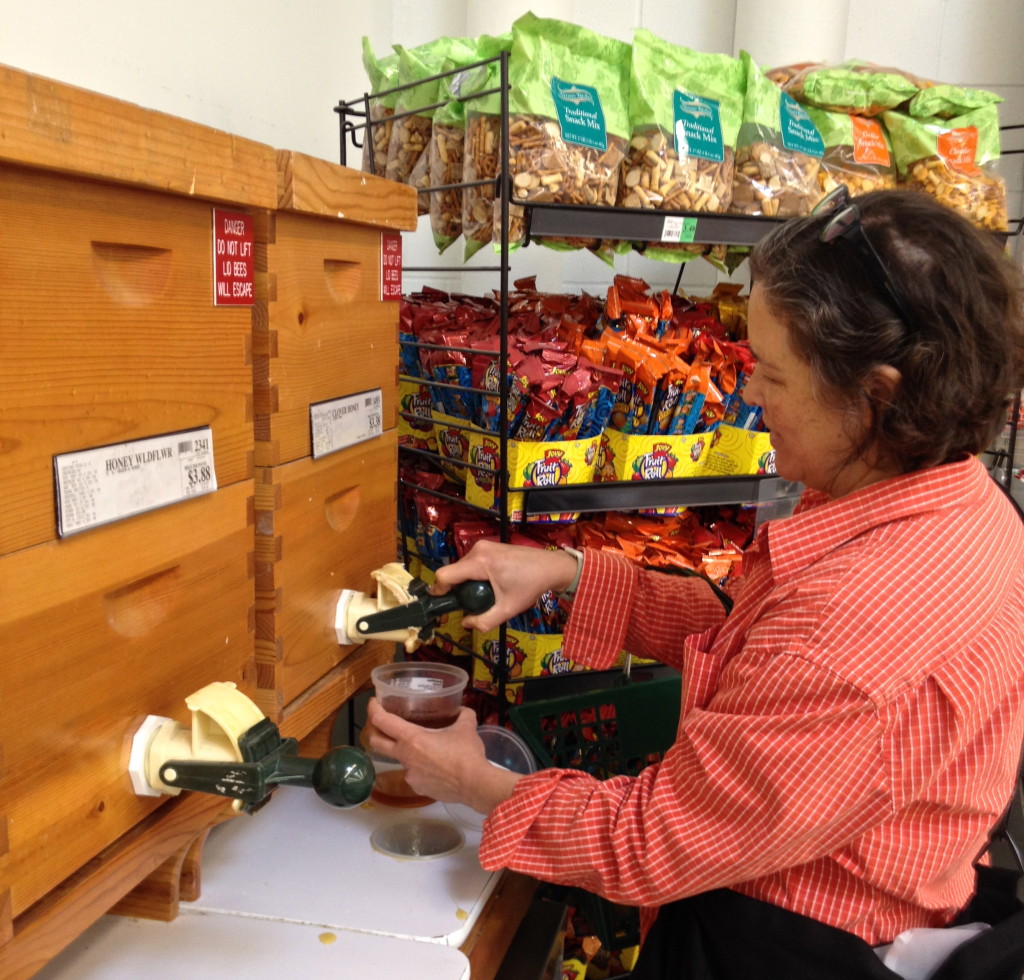 Bulk food shopping is fun with a friend, although it apparently had the potential to be even more fun! 😉 And I think some previous shopper had fun pulling off the word "dill."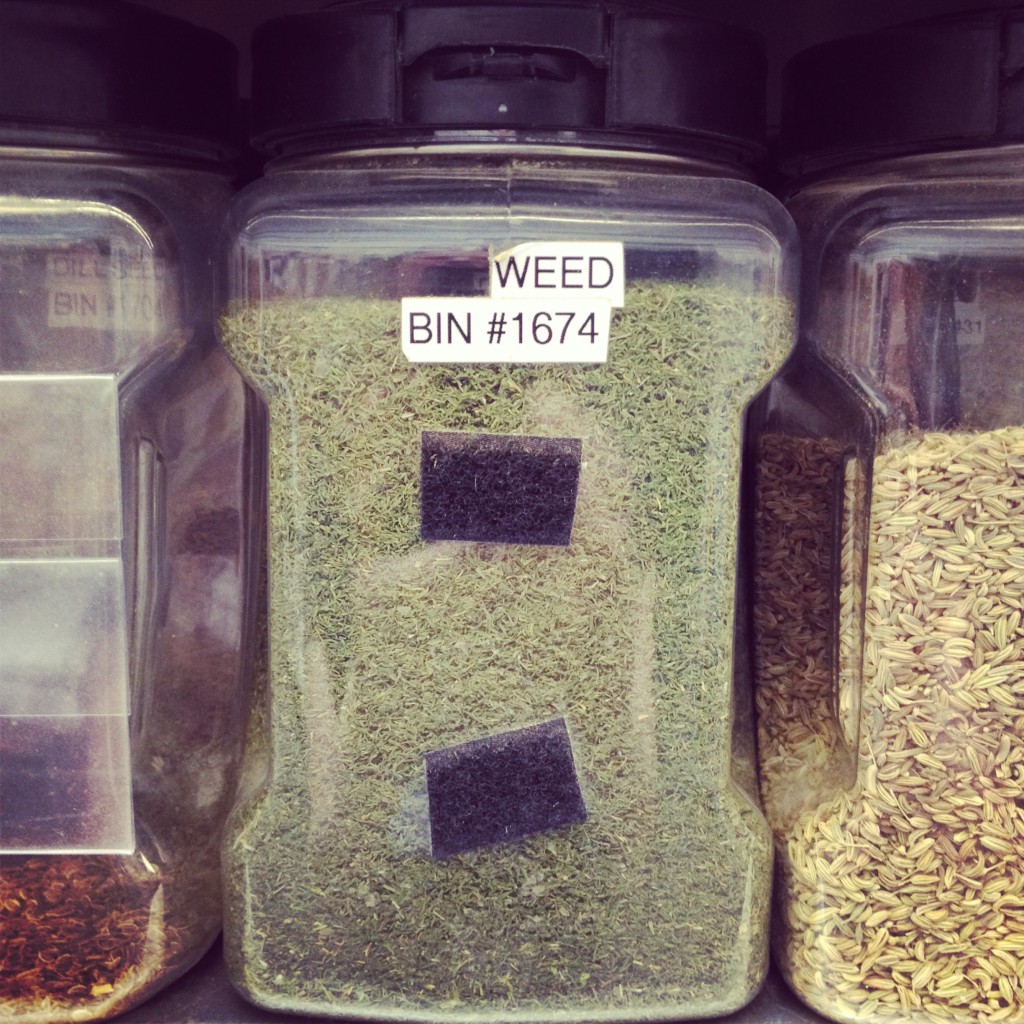 I was weirded out by this box of Radiant Tampax. I guess it puts a literal spin on "where the sun don't shine." Do you think that the written instructions include this line?
"Insert where the sun don't shine."
I guess that's why I don't work as a technical writer for Tampax. It's better that I work as a labor and delivery nurse, where vaginal jokes are always in fashion.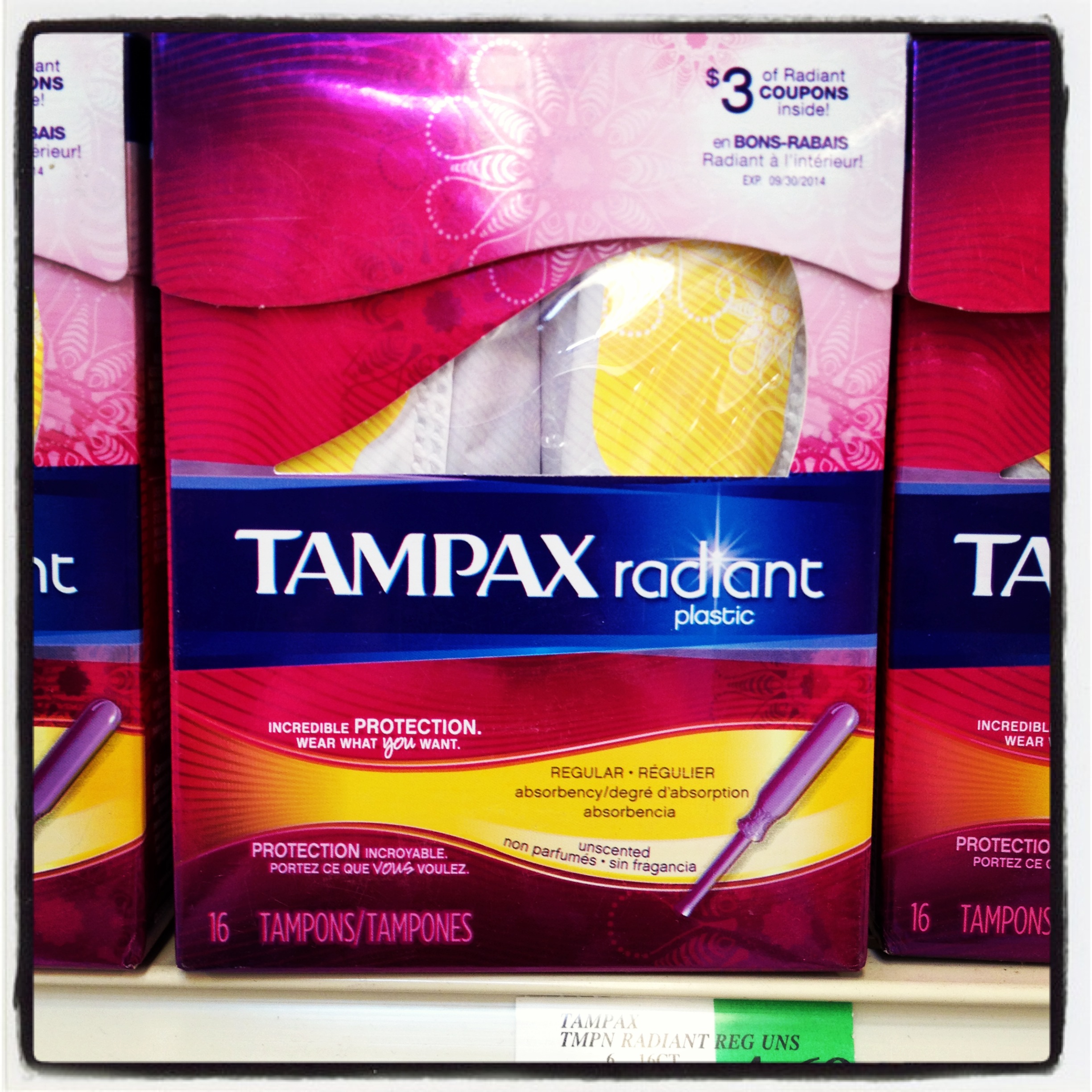 Back to the bulk food section, I enjoyed the instructions for "No sampling please" on the dried bulk garbonzo beans.
Can you imagine? You'd be absoluteness toothless!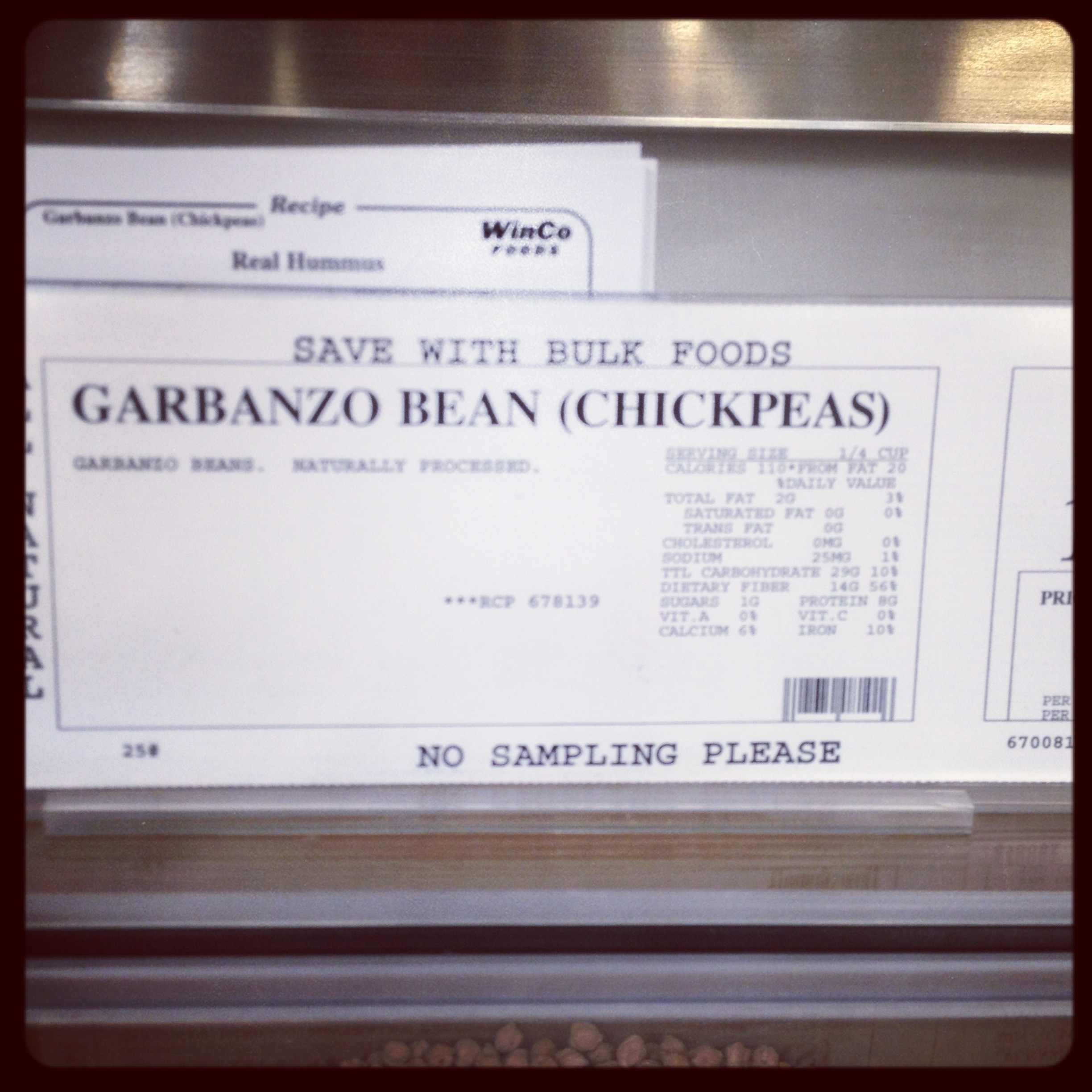 This photo may not be new, but I just rediscovered this image of my son from last year's trip to Japan. The students had to interview multiple Japanese people for their school projects, and this photo just melts my heart. I just love the memory of watching my son speak Japanese with total strangers.
♥ that guy!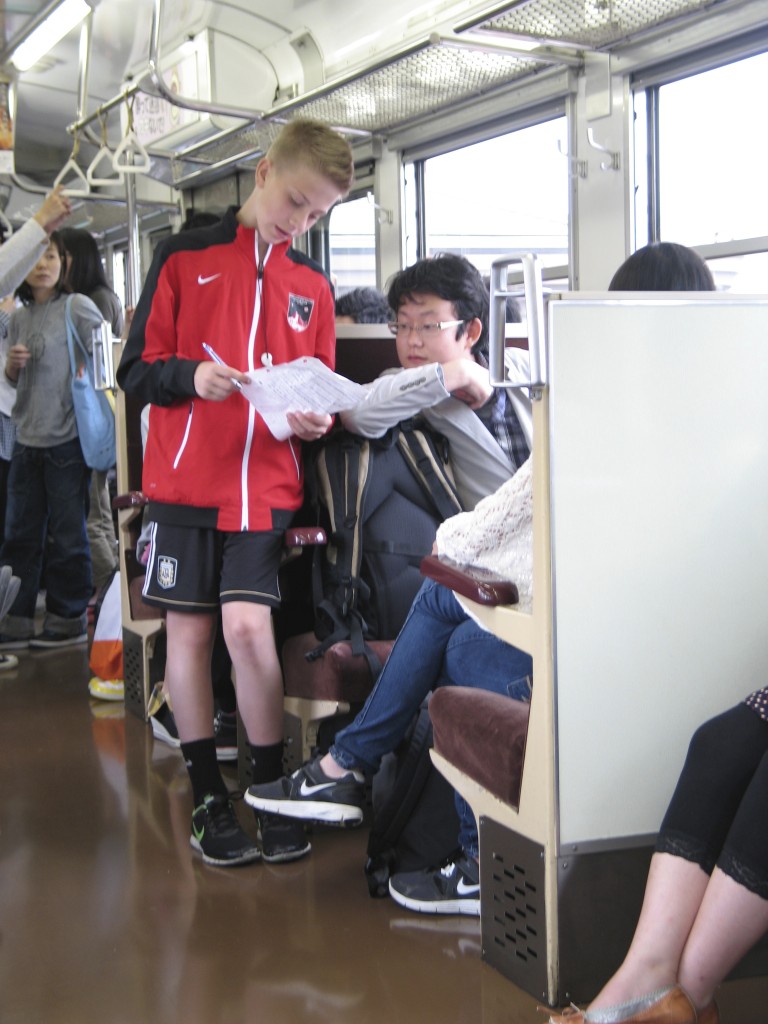 Katy Wolk-Stanley