Although I love the idea of a growing my own food, my deeply shady backyard and lack of sun have kept my garden just that — an idea.
However, my front porch area get lots of afternoon sun, which means that I am able to grow a few pot of edibles to redeem my name in Portland, a city known for our eco-friendly choices.
The recent purchase of a lovely thrifted flowerpot prompted me to buy an envelope of cilantro seeds. Kristen from The Frugal Girl has written about how easy it is to grow your own cilantro from seed, and I wanted in on the action.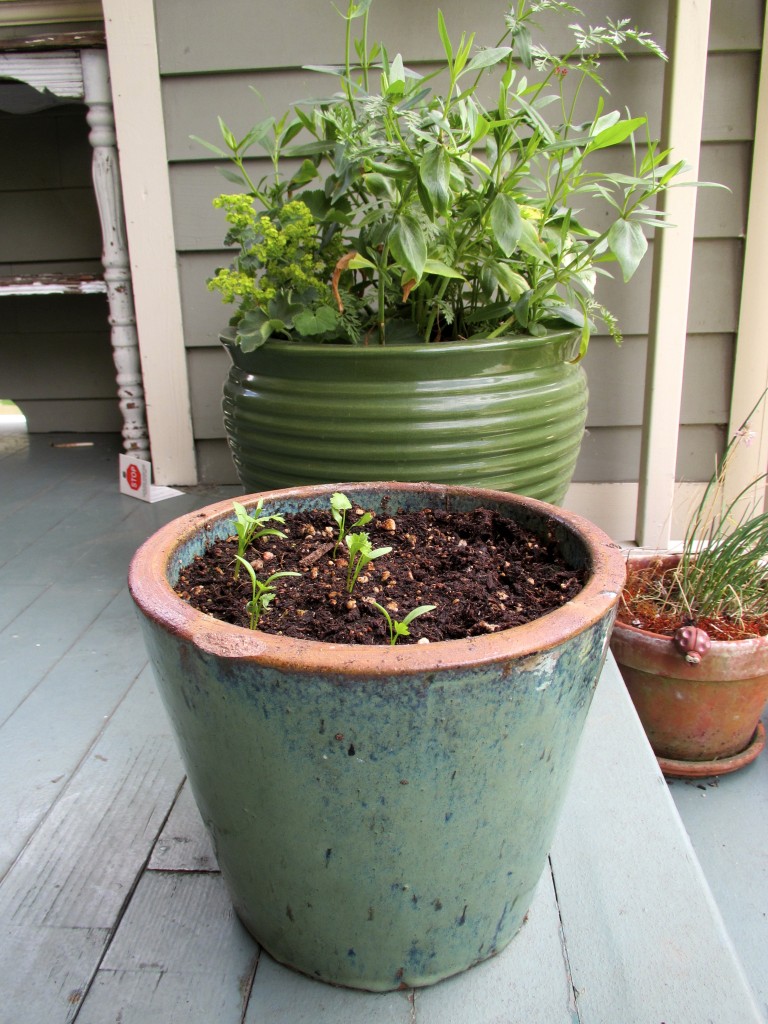 See how the tiny seedlings are starting to show their cilantro leaf shapes? I'm not sure why only half of the seeds grew, but I did plant a few more to ensure a nice healthy crop. (I probably overwatered.)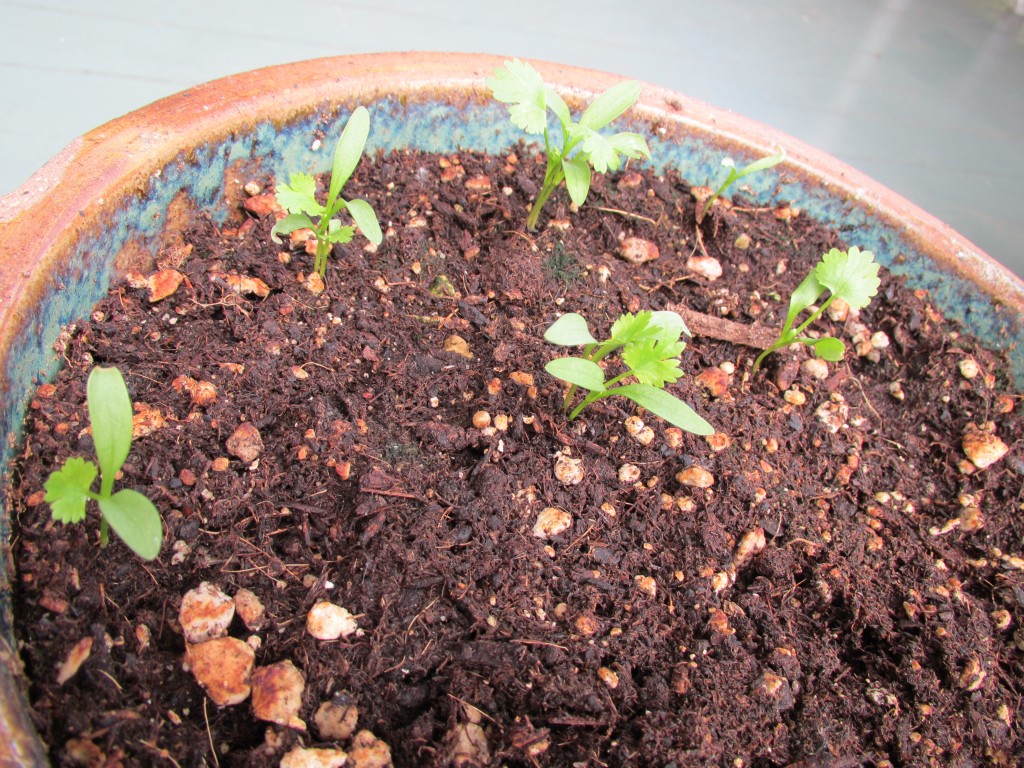 This flowerpot will hopefully grow sweet potato vines. A couple of my sweet potatoes were starting to sprout, so I cut those bits off and planted them here. I won't actually be eating them, but sweet potato vines are so pretty when planted, with their rich red leaves.
I like that I'm taking what others might see as food waste, and turning it into my own test garden.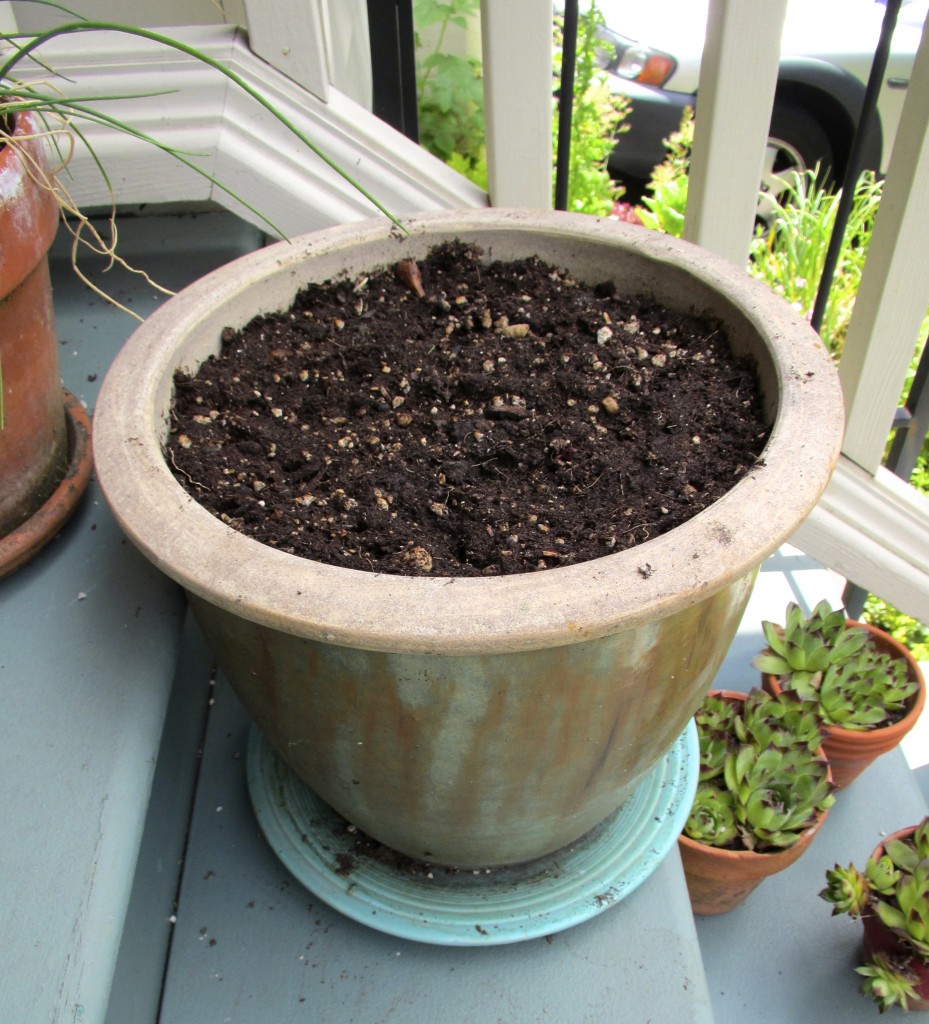 For decorative gardening I prefer to spend zero dollars and zero cents, which is why I am HUGE fan of hens and chicks, which self propagate are impossible to kill and need no watering. How do I get them for free? Umm . . . a neighbor has a wall crusted with them and there is almost always an escapee chick that is sitting on the sidewalk, often already stepped on. I bring the poor guy home, stick it in a pot and it will always come back to life.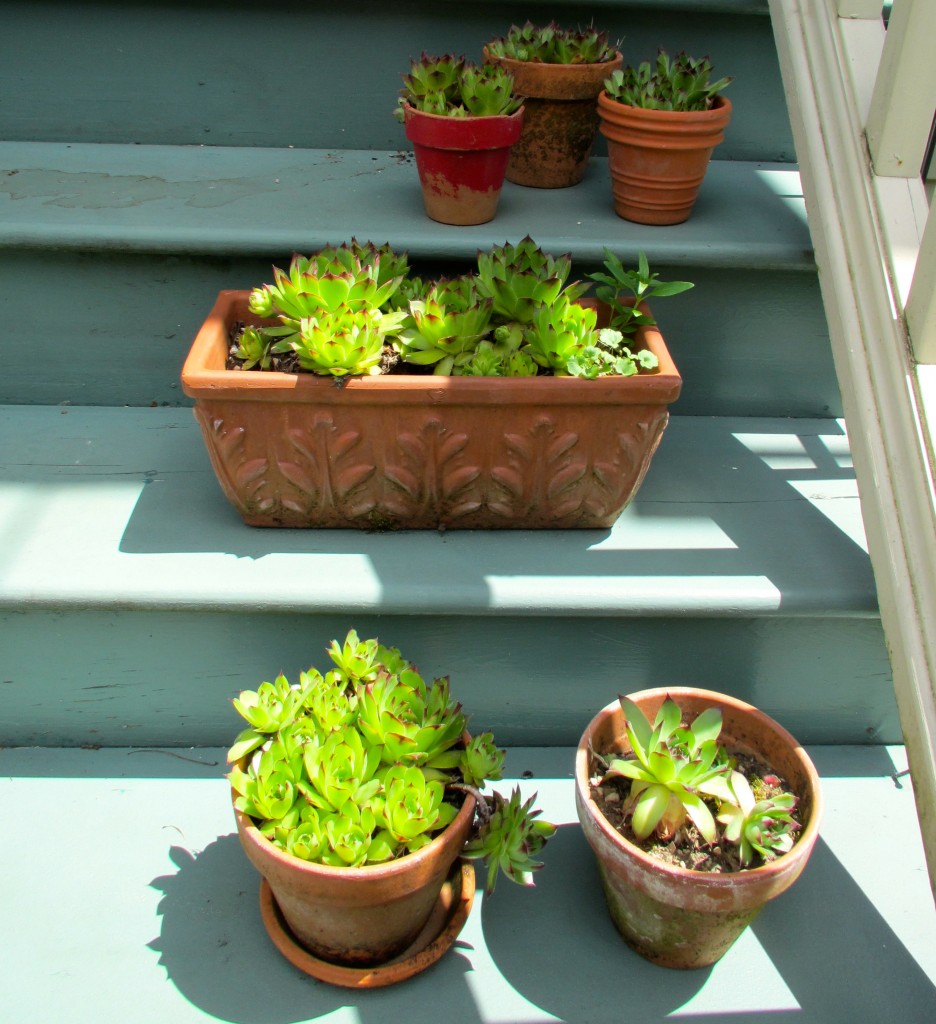 I do cheat nature by growing lettuce in a soil filled wheel barrow. This year my neighbor gave me a few seedings, which I planted and then promptly forgot about.
Like my lettuce tree?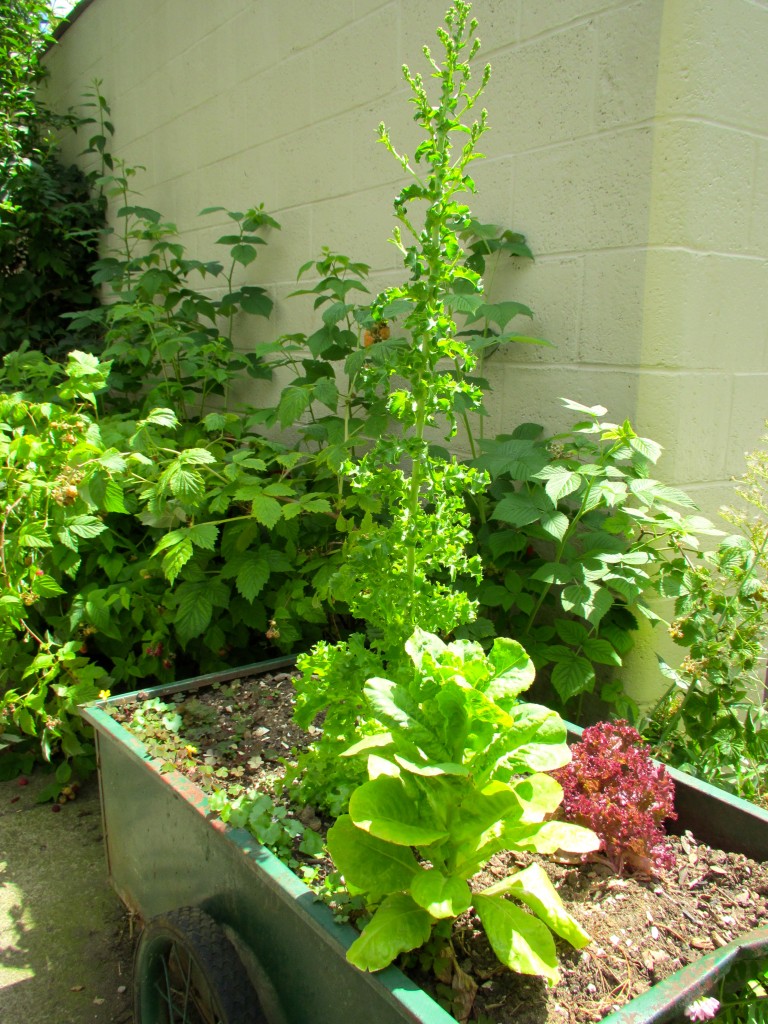 Fear not, food waste haters, I picked those leaves off and we ate them in a lovely summer salad last night.
And yes, that is a thicket of raspberries growing from a gardening space that is approximately four inches wide and runs along my neighbor's garage.
Delicious!
Are you challenged when it comes to your gardening opportunities, or are you blessed with sunny acreage? Please share your gardening prowess in the comments section below.
Katy Wolk-Stanley