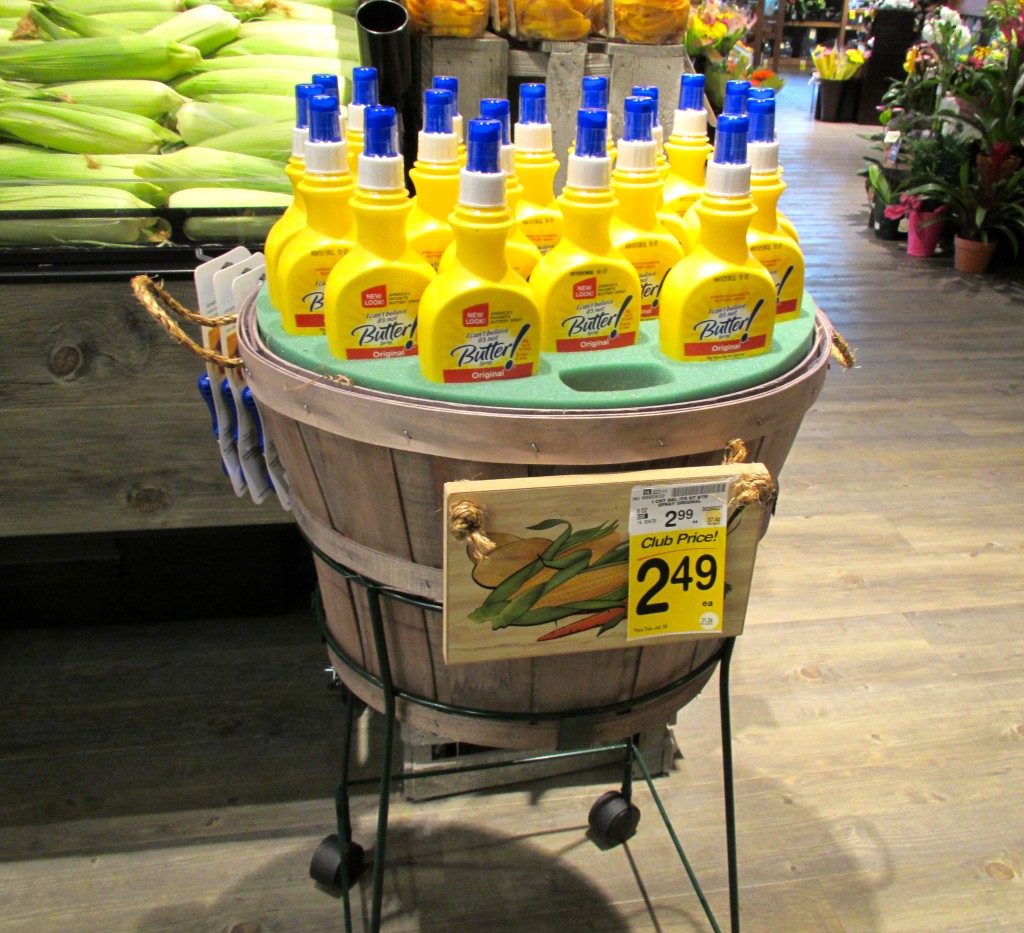 I recently posted an article from Cracked Magazine on the Non-Consumer Advocate Facebook Group titled The 5 Stupidest Habits You Develop Growing Up Poor. (Cracked Magazine is from the same company that publishes Mad Magazine, but it's no way, shape or form for kids. So heads up, there is a lot of swearing.) It's a first person piece from someone calling himself John Cheese, and it makes some bold statements.
"Forget about fresh produce or fresh baked goods or fresh anything. Canned vegetables are as cheap as a gang tattoo, and every poor person I knew (including myself) had them as a staple of their diet. Fruit was the same way. Canned peaches could be split between three kids for half the cost of fresh ones, and at the end you had the extra surprise of pure, liquefied sugar to push you into full-blown hyperglycemia."
The author grew up urban poor, and he does not shy away from a warts-and-all perspective of how his childhood experiences flavored his adult life. You are unlikely to agree with everything he writes, but that doesn't mean his experiences can be wholly discounted.
With all of this swirling in my head, I made a shopping trip to Safeway to take advantage of a spend-$50-get-$10-off coupon. Safeway, the land of corporate food. Safeway, with its fake salvaged barn wood floors desperate to evoke a farm fresh emotional response. Safeway, where some marketing guru thought that placing the chemical slurry that is I Can't Believe it's Not Butter Spray in a rustic barrel would convince consumers that it came from a farm rather than a chemical plant. Safeway, the land of cheap deals and double coupons.
Safeway.
However, you don't have to buy Safeway's prepackaged, chemical laden food to take advantage of their $10-off coupon. It's entirely possible to buy healthy and real food from a corporate food source. When every penny counts, and organic local food bought from your local farmer's market, (open only on Wednesday from 1-3 P.M. while you're at work) is not a choice, you can still eat healthy.
I'm going to be honest here. I have never felt like I had enough money. Sure, I can pay my mortgage and bills without tapping into a credit card, but I now have a senior in high school and nowhere near enough money set aside for him to go to college. So yes, I make the cheap choices. Always.
I love the idea of locally grown organic produce, but when I'm choosing between 3/$1 garlic from Fred Meyer and $2 apiece garlic from New Seasons, there is no contest.
Here's how I spent $49.14 at Safeway yesterday:
4 pounds of sugar.
2 boxes of Cheerios.
1 cardboard canister of oatmeal.
1 bag of dried black beans.
2 small cans of El Pato enchilada sauce.
2 boxes of Barilla rigatoni.
2 pounds of shredded mozzarella.
1 pound of sour cream.
1 pound of Earth's Best spreadable margarine.
1 gallon of milk.
1 loaf of "artisan rustic" french bread.
3 pounds of bananas.
4 potatoes.
2 Walla Walla onions.
2.72 pounds of nectarines.
1 head of romaine lettuce.
1 bunch of kale.
2 bags of individually frozen swai fish fillets.
I used a coupon for the cereal, the sugar and the pasta. Plus the $10-off-$50 coupon. And I grabbed another coupon-laden circular on my way out.
Is this how I always shop? No. I usually buy my meat, eggs and milk from New Seasons, and most everything else from Fred Meyer (Kroger) as it's walkable from my house. I also buy from Costco, Trader Joe's, Bob's Red Mill, Dave's Killer Bread Outlet and the occasional Winco trip. But being able to shop all around town takes time, a working car and a tank full of gasoline. If I were a full-time worker, (or still had small wiggly kids) I sure as hell wouldn't spend all my time on food shopping. I would hit up Safeway and call it good.
I have always felt that non-organic real food trumps organic packaged food any day of the week. And so I try not to over-think it. And since $49.14 at New Seasons doesn't even fill a single grocery bag, my three bags of Safeway food wins the day.
Do you struggle with your food choices? Do you grapple with the guilt from the pressures to buy only local and organic food even when your food choices are healthy? And if you read the Cracked article, what was your response? Please share your thoughts in the comments section below.
Katy Wolk-Stanley