A recent post on Apartment Therapy asked readers for their best method to refinish metal leg caps, which reminded me of a project I'd been meaning to tackle.
Remember this midcentury bookshelf that I picked up a few months back? (I think I paid something crazy like $2.99 for it!) It had loads of neeto-jets 45° angles, but the metal cap feet were unforgivably rusted out and were hardly worth highlighting.
However, I still had the gold paint pen from my frame project, so I taped off a leg and got to work. I was unsure how it would look, so I started with one of the back legs.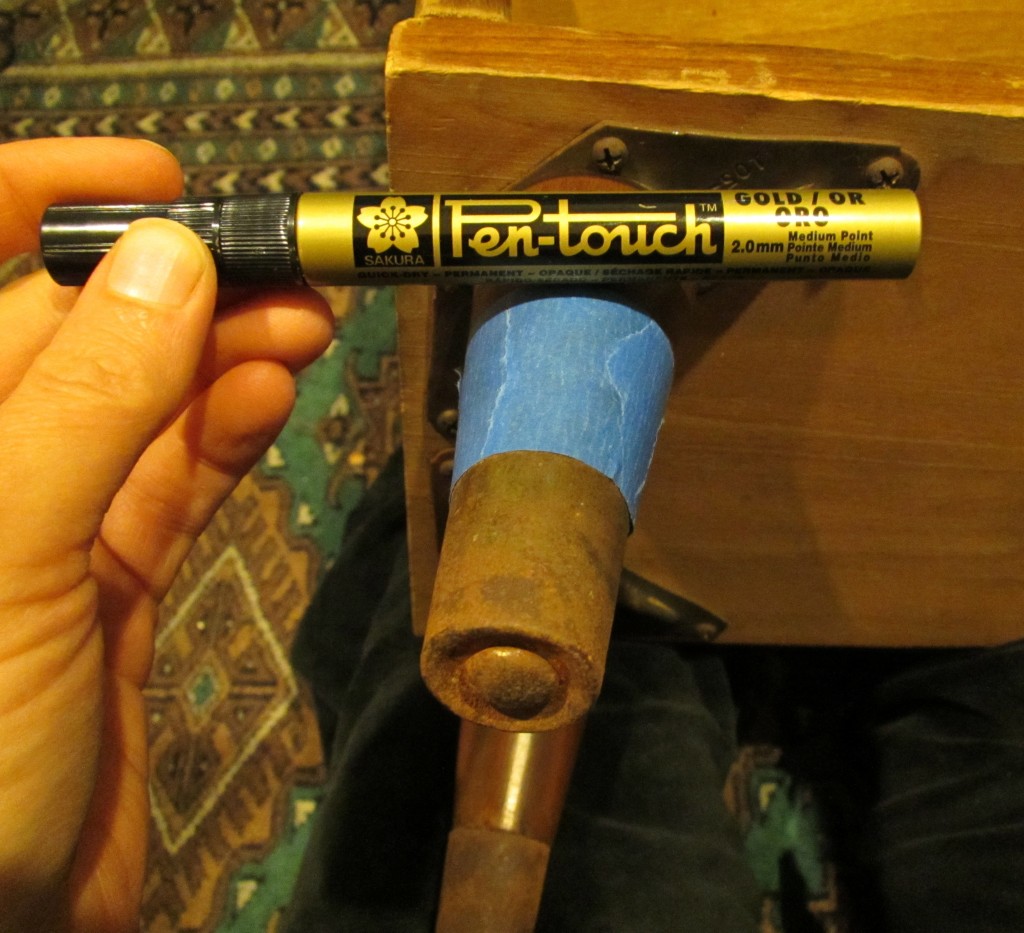 Of course, me being myself, I reused the blue painter's tape with each leg as I am:
Cheap.
Loathe to be wasteful.
Obsessive about how long I can go before replacing new stuff like stupidly expensive painter's tape.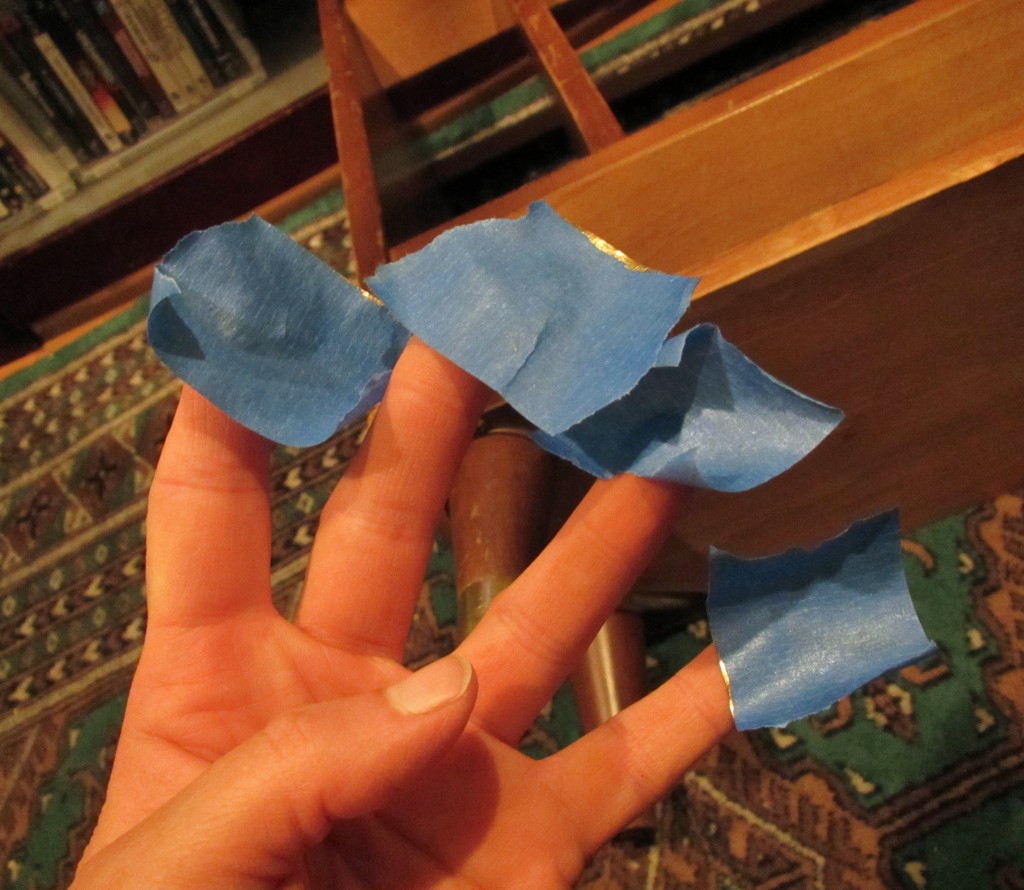 The project was actually quite fun, as I set up up in front of an episode of Alias. (J.J. Abrams being my second favorite producer/director after Joss Whedon.)
Hello, Jennifer Garner Sydney Bristow, why no wacky wig today?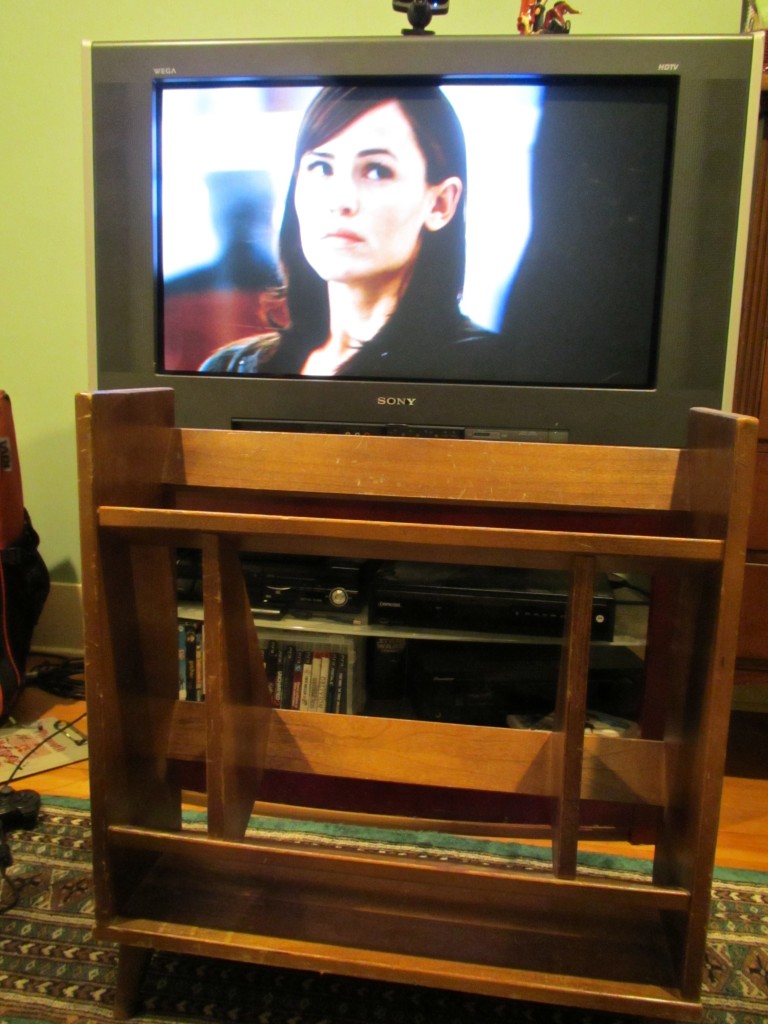 And here's how incredible the metal leg caps looked after the caresses of my magical golden pen.
Like the necklaces that adorn the chest of Mr. T, nothing but pure golden goodness is allowed.
"I pity the fool who lets their metal leg caps go rusty!"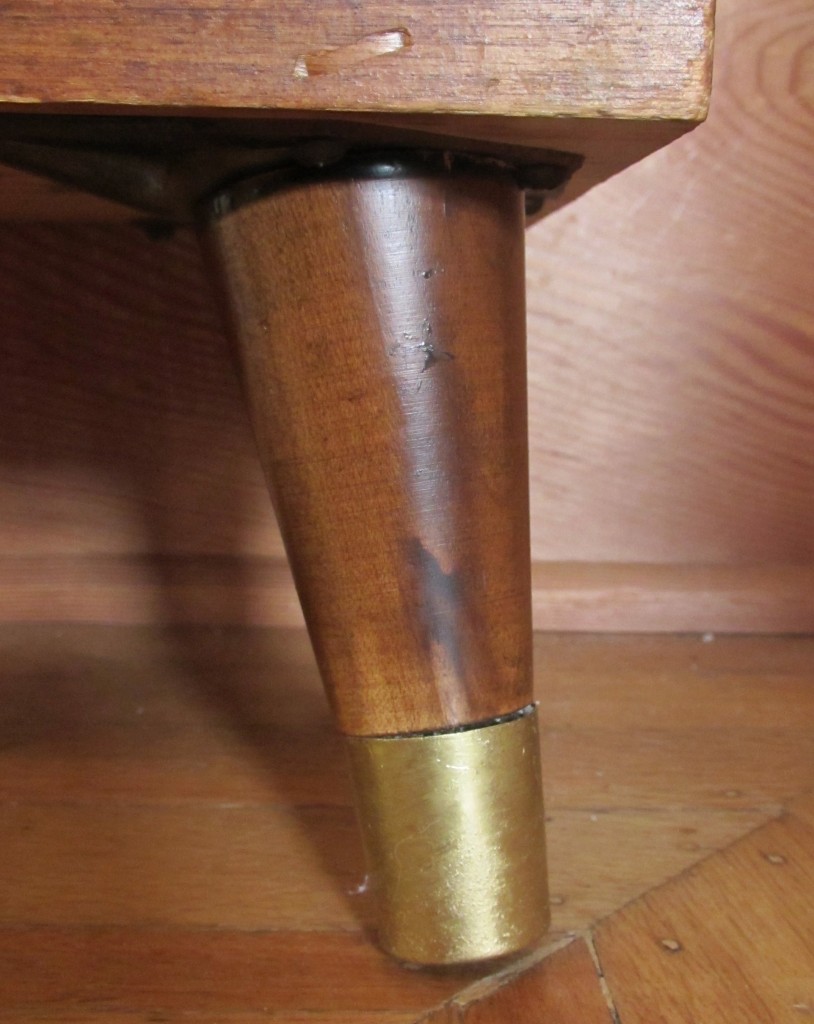 I also went ahead and gave the wood a nourishing rubdown with my trusty Aspercreme Restore-A-Finish, which coaxes finished wood  from dry to glossy, while also minimizing scratches and gouges.
Here's a gratuitous detail shot of the bookshelf.
Hello, lover . . .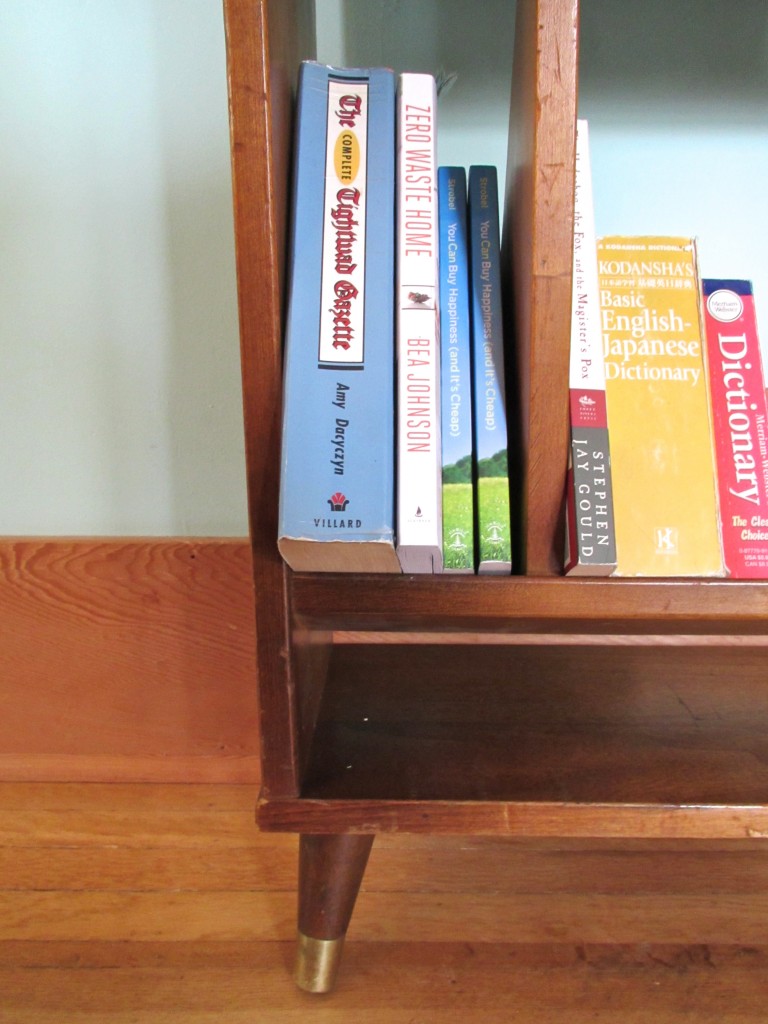 And here's the shelf all lovely and refurbished.
Now, if all home improvement projects could be this cheap and easy . . .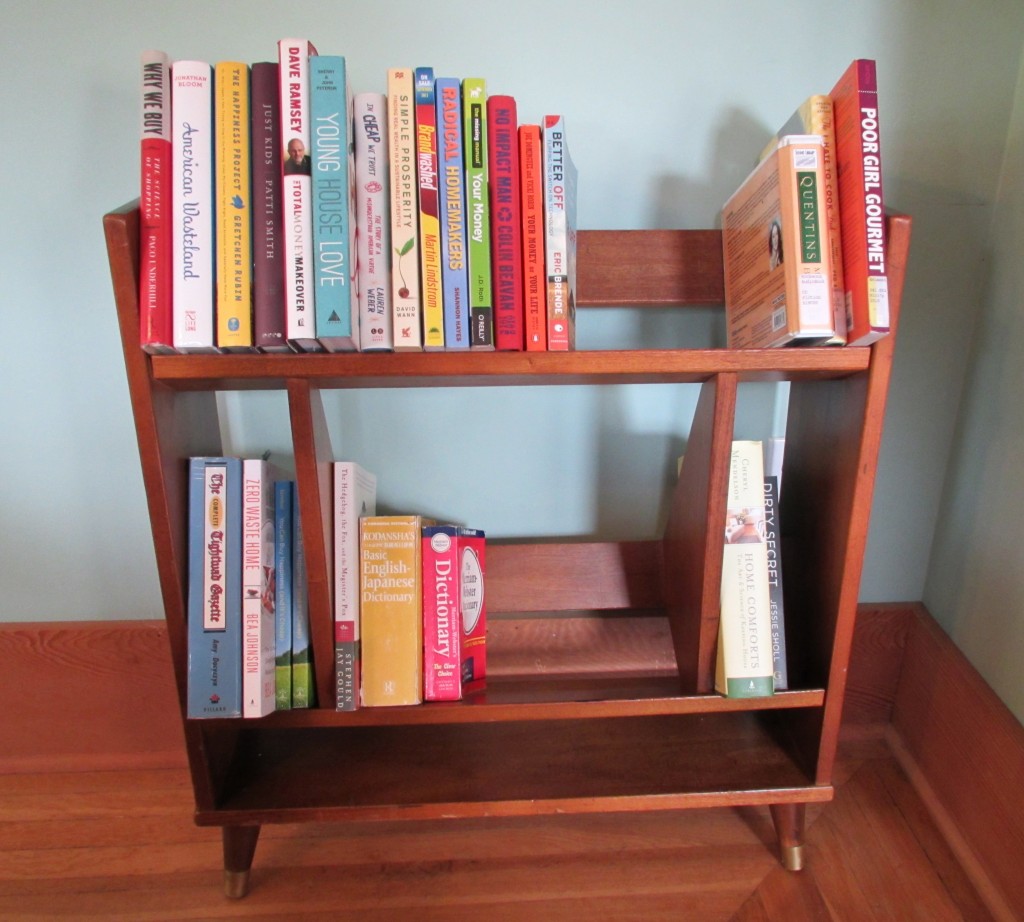 Katy Wolk-Stanley