Not sure if any of you noticed, but last week's Goal of The Week turned into a no show. (Does that make it "Goal of The Fortnight?!) Anyway, here's a reminder: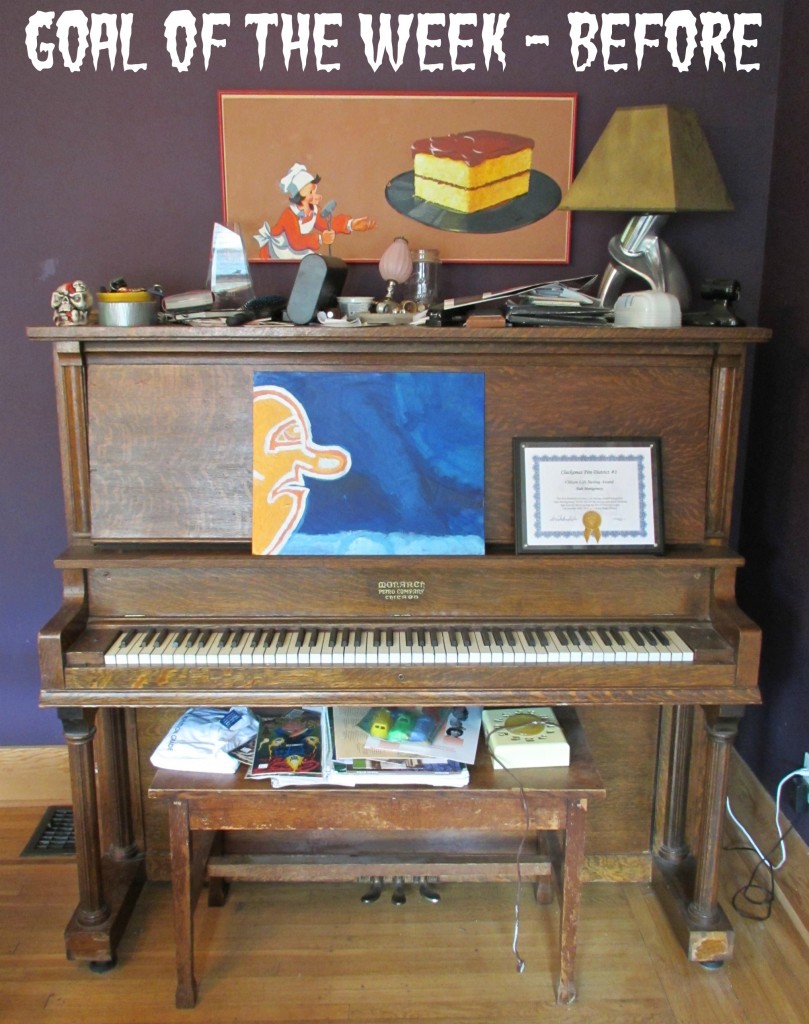 I'm afraid that there is no after yet, as I realized that I need to buy a nice tray for the top of the piano to corral all the stuff that has valid squatting rights. (Current receipts, this-that and whatnot.) However, I have not been able to find a suitable tray during any of my thrifting forays yet, so this goal has hit the pause button.
(Sports plus TV metaphor? You betcha!)
But that doesn't mean that I can't set a new Goal of The Week, which is to paint HGTV Star inspired stripes on my 15-year-old son's wall. (Is anyone else watching this season? I am extremely impressed with Brooks, whose design aesthetic is creative and very non-conformist. Now, if only he could work on his camera challenges for a chance to win.)
Here's what I'm talking about: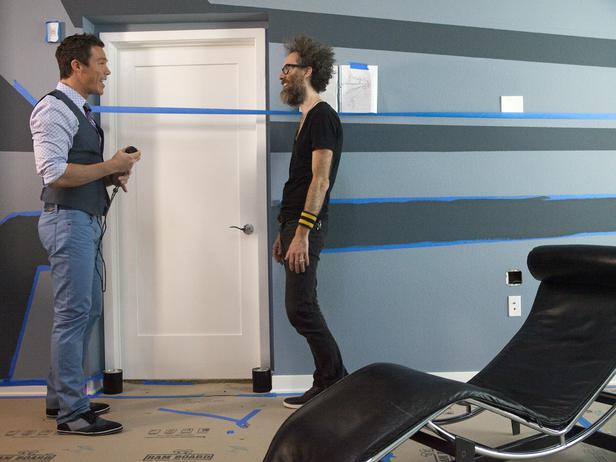 I like how the stripes get subtly bigger, and especially how they end with a bold graphic punch.
This is a project that will serve to brighten up my son's cave-like room, yet wouldn't require anything that I don't already own. (My basement is a cornucopia of paint choices, and I'm not above mixing paints to get exactly what I want.) Also, I just picked up a new Ikea duvet cover at Goodwill for $4.99 that's already helping to make his room a smidge less juvenile.
Old duvet cover: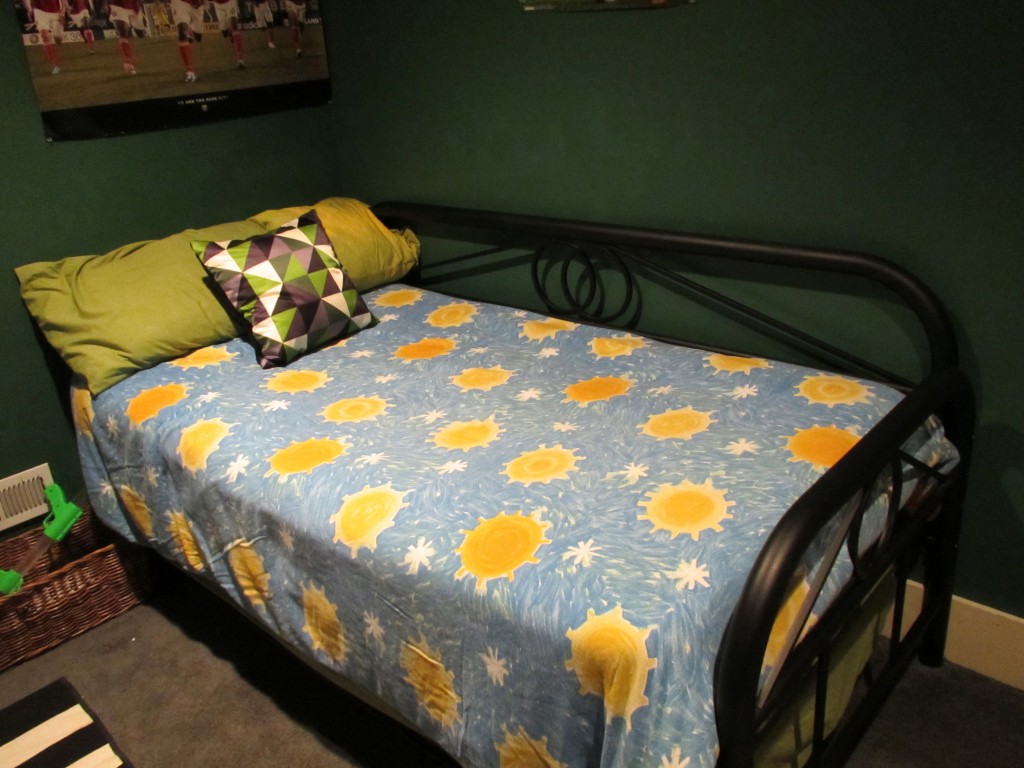 New duvet cover: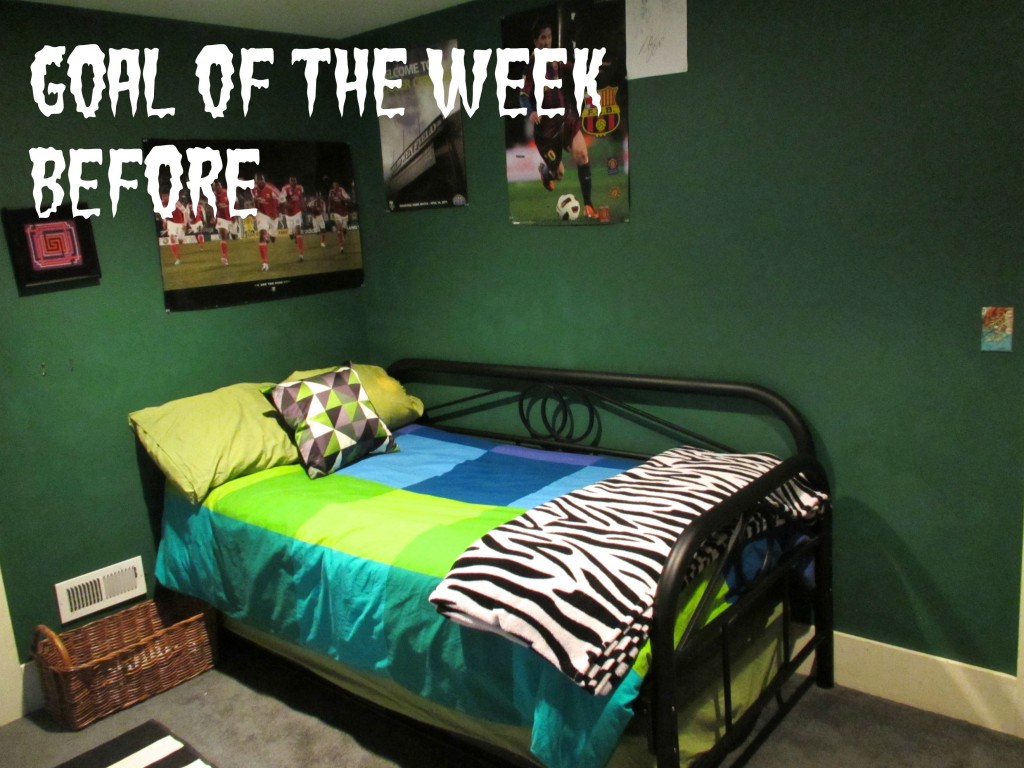 I will also rehome the soccer posters to an opposite wall next to the gnarly skateboard shelves. 
Are you participating in The Non-Consumer Advocate's Goal of The Week? And if so, how's it going? Please share your thoughts and stories in the comments section below.
Katy Wolk-Stanley