Sometimes I think about how Goodwill is the most very perfect location for "thing watching." (Like "people watching" for those who wish to remain uncreepy.)
There's just so much wonderful and unexpected stuff!
Like targeted savings banks. Remember these?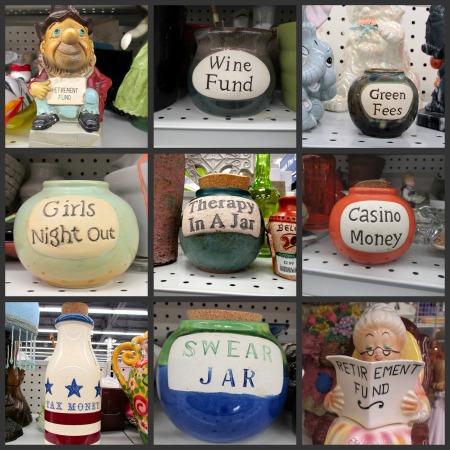 I may have to put together a new grid, as there are now two new additions.
Fresh Flower Fund: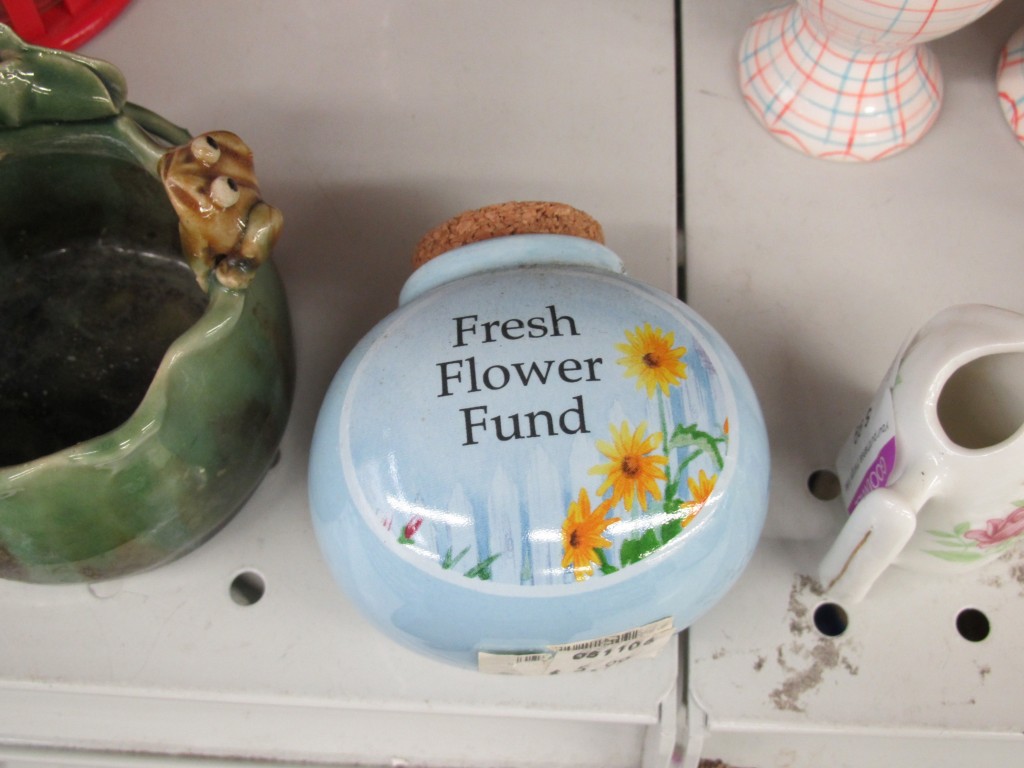 And Summer Vacation Fund: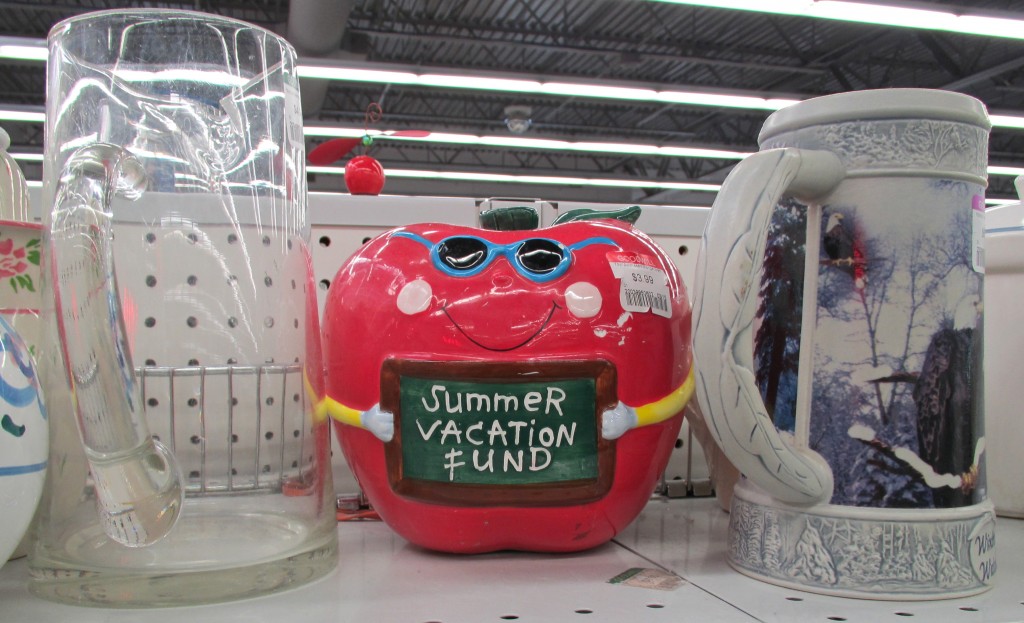 And of course there's always unexpected and secretly tempting items like a vintage clown lamp: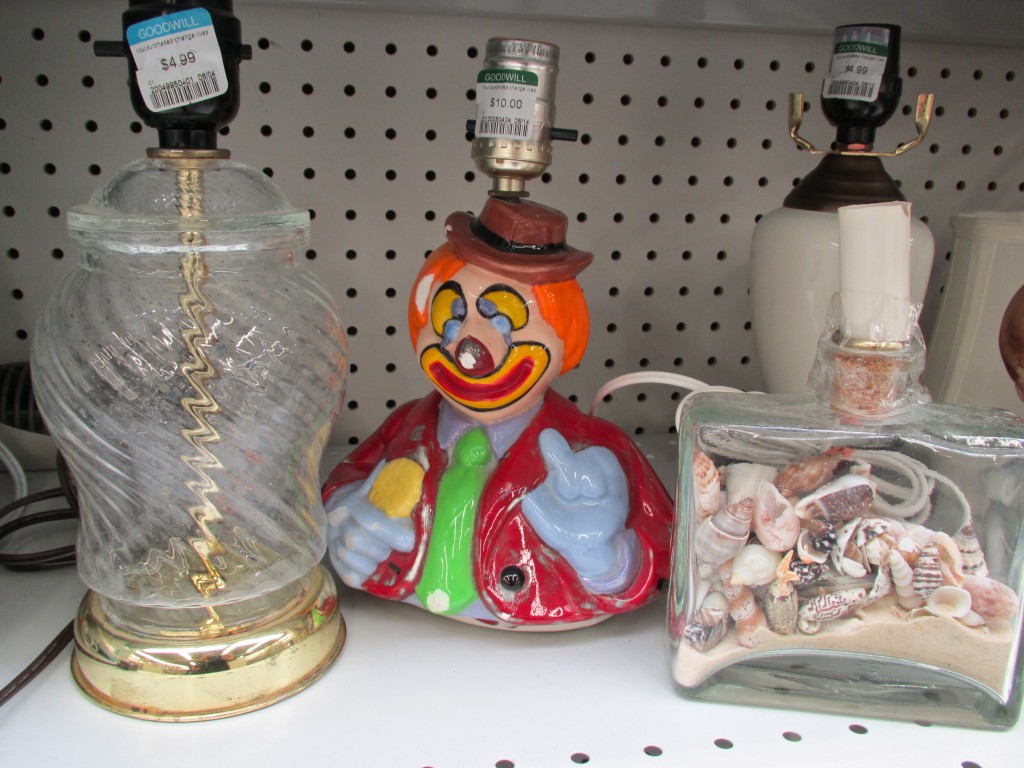 Not at all creepy. Not at all like it wants to take a melon baller and scoop out your eyeballs while you sleep: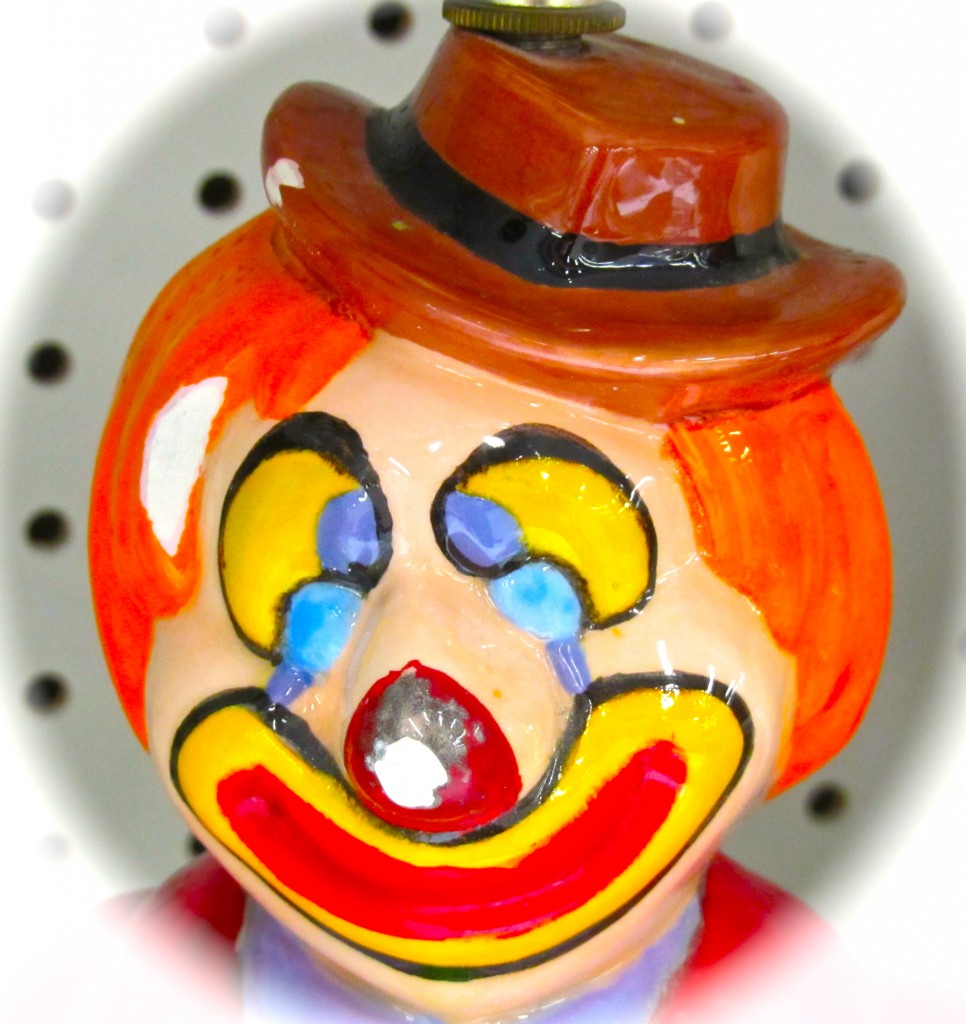 But if banks or clowns aren't your thang, you can always bring home the cremains of some stranger's cat!
And yes, it sounded chunky when I shook it.
I just had to know if it was empty or full. Full. Very full.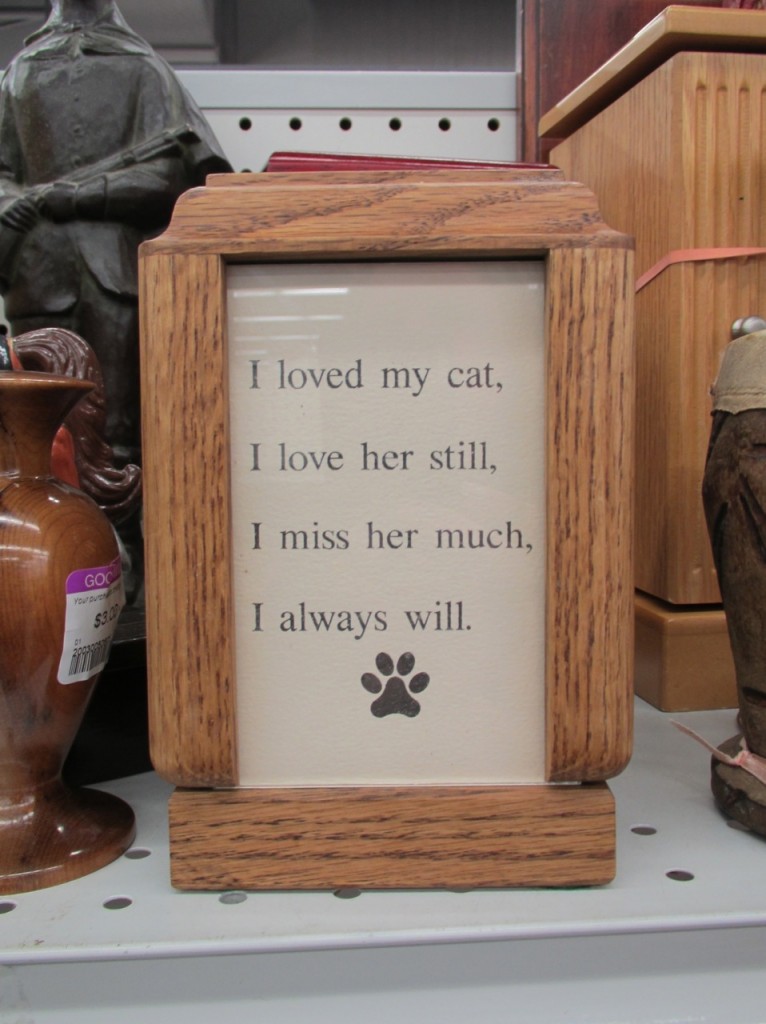 Ahh, Goodwill . . . will your wonders never cease?
Katy Wolk-Stanley